Michelle Visage Has Encouraged Irish Men To Vote To Repeal The 8th
She spoke about the referendum at a talk in Limerick last week.
We love Michelle Visage for many reasons, including her girlboss attitude and her killer makeup looks. Now, the RuPaul's Drag Race and Ireland's Got Talent judge has given us even more of a reason to love her by touching base on the important referendum that has divided Ireland.
Last weekend, Michelle held a talk in Dolan's Warehouse in Limerick called 'What's the Tea? A Conversation with Michelle Visage'.
During the event, which was run by the University of Limerick, the mother of two had many a laugh with the audience, but also used the opportunity to bring attention to some more serious issues.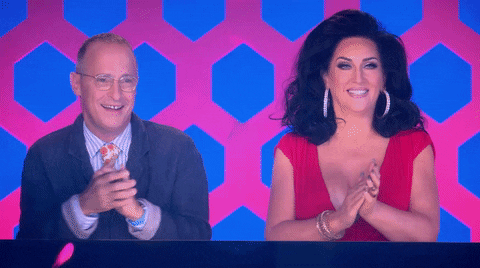 Ahead of the event, Michelle told Daily Edge: "I am SO excited to be coming to speak at the University of Limerick! As an LGBTQIA+ ally and vocal advocate for gay rights and equality, I can't wait to talk with our future leaders and like-minded individuals about the plights we are facing today, including the Eighth Amendment."
She used the event to broadcast her opinions on the Eighth Amendment, saying:
It's my uterus. You can't tell me what the f**k to do with my uterus. Here's the thing: I know that a lot of cisgender men, or gay men, get quiet because they don't have a uterus, and they don't wanna get involved. They're scared to get involved, and they don't want to speak up.

At the end of the day, guys, we need your vote.

Imagine your child is not going to make it. A woman should not be forced to go through the pain of these things because the government tells them that they have to. I think that you need to control and own your own body and these rights are yours.
Go on Michelle!
Have your say
More like this