Now Even The Kardashians Are Obsessed With Hit Show 'Normal People'
The idea of Kourtney Kardashian Googling the debs is pretty hilarious.
It's not often we have something in common with the Kardashians. They're quarantining in their mansions, with pools and designer loungewear whilst we shuffle from room to room in our Penny's slippers.
However, one thing we do seem to have in common is what we're watching in lockdown. The world has gone mad for hit show Normal People, and it seems Kourtney Kardashian is the latest to binge watch.
Posting to Instagram stories the reality TV star shared clips of her watching the series with the caption; 'This Show.'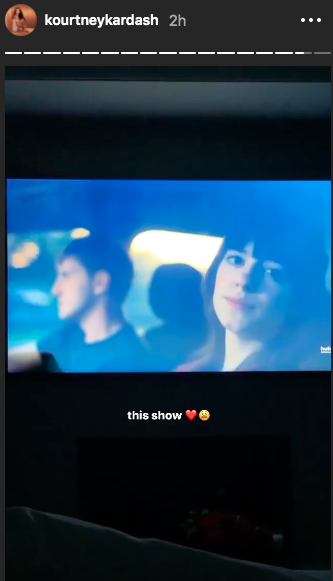 The show, based on Mayo native Sally Rooney's bestselling 2018 book of the same name has been an instant hit. It's set between Sligo and Dublin and follows the lives of two young adults as they finish school and start college.
Its heavy on the Irish references, featuring the debs, filling out your CAO and GAA matches, so the idea of Kourtney Kardashian watching seems quite surreal. We wonder did she have to Google anything along the way!
Have your say
More like this