RTE Raises Over €5 Million Through Comic Relief Show
Also, who knew Paul Mescal could sing?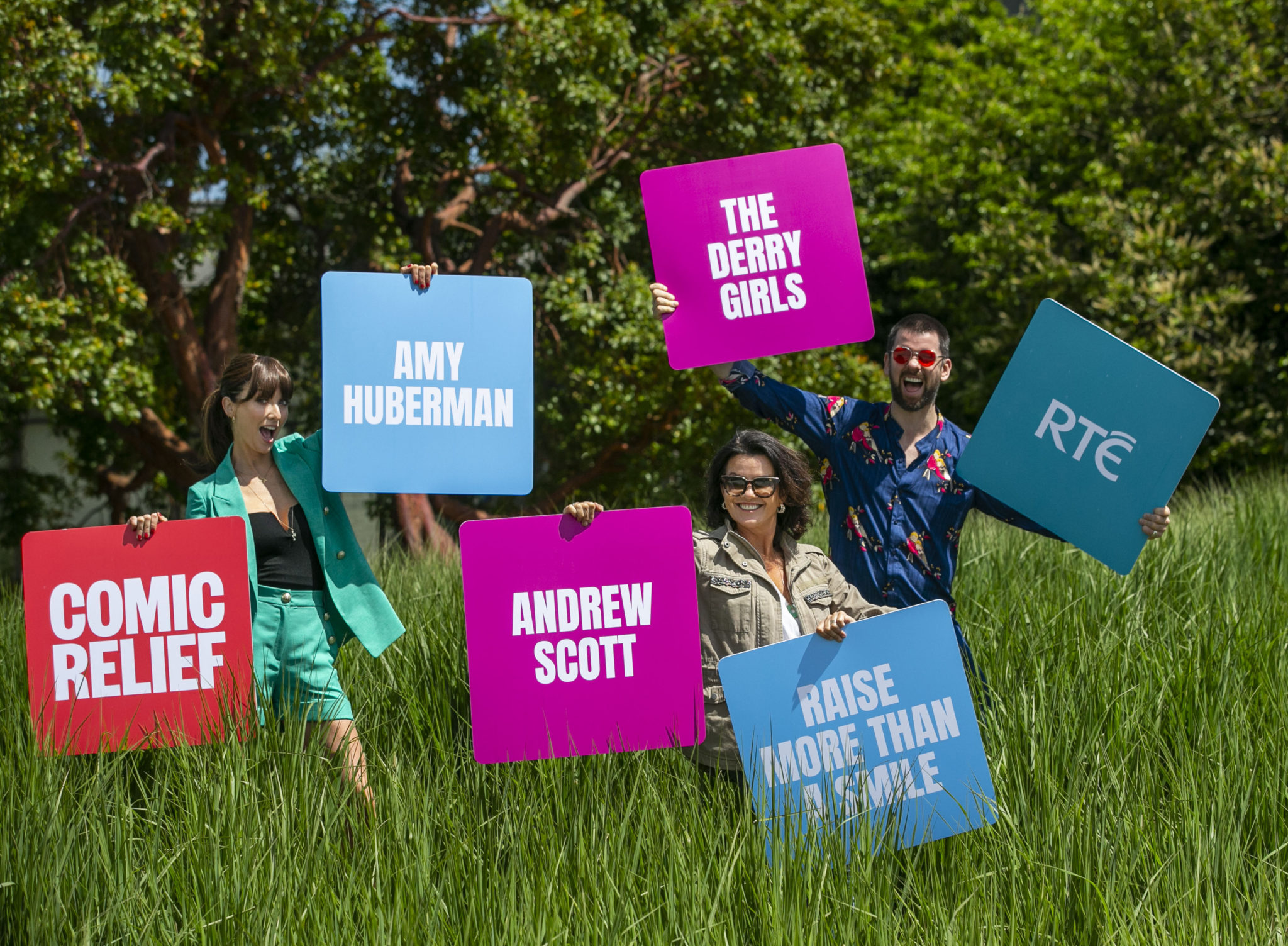 Last night saw RTE host it's very first Comic Relief show to raise money for charities that have been affected by Covid-19. As a result of social distancing guidelines and lockdown, many charities have been unable to host their annual fundraisers which are vital for them to continue their services.
The show was a massive hit with Irish viewers, with thousands tuning in to watch. As of early Saturday morning it has raised an incredible €5,071,701. This money will go towards helping multiple charities that have been affected by the virus.
The broadcasting network had a star-studded line-up, from the best in the business of Irish comedy and entertainment, and it was also expertly hosted by Deirdre O'Kane, Nicky Byrne, Jennifer Zamperelli, and Eoghan McDermott.
Ann Doyle's WW News needs to be made regular on RTÉ #AnnDoyle #RTEComicRelief pic.twitter.com/I7psTQOzI9

— Stu Allen (@StuartAllen93) June 26, 2020
Anne Doyle reading the news Waterford Whispers style was a massive highlight of the show, as she read the most outrageous headlines with a total straight face, that only Ann Doyle could pull off.
We're starting a petition for her to do these all the time now.
Honorary Little Derry Women 😍@SaoirseJackson @nicolacoughlan @JamieLeeOD @Djllewellyn @louisa_harland

Donate for #RTEComicRelief at https://t.co/T2QBAFsYBC pic.twitter.com/Ie2kdf4GHN

— RTÉ One (@RTEOne) June 26, 2020
The stars of Derry Girls performed a live sketch via Zoom featuring none other than Saoirse Ronan, and a gas rendition of 'Imagine.'
This has us in bits, and now we can't wait for the new season of Derry Girls to hit our screen.
Greatest ever television crossover? We think so!#RTEComicRelief @comicrelief @mescal_paul pic.twitter.com/9e8co1lkvW

— RTÉ One (@RTEOne) June 26, 2020
The big draw of the show was of course Daisy Edgar-Jones and Paul Mescal reuniting for a special of Normal People. We saw a hilarious cross over as Andrew Scott as the 'hot priest' from Fleabag joined them, as he took both Connell and Marianne's confession in the sketch.
Also, who knew Paul Mescal could sing as well?
They're back!!!! #RTEComicRelief @comicrelief pic.twitter.com/ZkWR0WVkul

— RTÉ One (@RTEOne) June 26, 2020
The Den with Zig and Zag also brought back some serious nostalgia for those watching, as well as Ray Darcy getting to present it once again. They had Sir Bob Geldof and Niall Horan on the show through Zoom.
Overall, it was a great watch with lots of laughs and a fantastic amount of money raised for charities that really need it!
Have your say
More like this