Everything We Know About Meghan & Harry's Netflix Docuseries
"We're trusting our story to someone else, and that means it will go through their lens."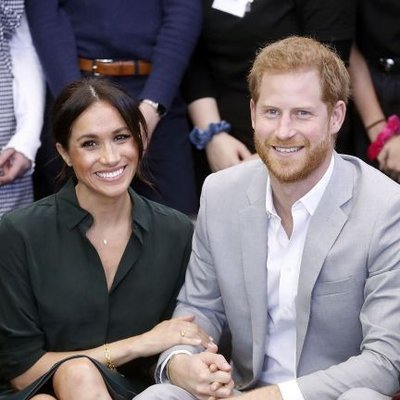 Meghan Markle and Prince Harry are telling their truth once again in a Netflix docuseries directed by Oscar-nominated documentary filmmaker Liz Garbus.
The docuseries is based on their experience in the royal family – and that includes a serving of drama in relation to their on screen portrayal.
Here's everything we know so far about the upcoming docuseries.
What Is It About?
Speaking with The Cut, Meghan refuted the idea of the series being a reality show. The Duchess noted "a difference between a historical documentary and a reality docuseries."
The programme is set to tell "the piece of my life I haven't been able to share, that people haven't been able to see—our love story."
However, in an interview with Variety, Meghan gave the impression that she wasn't too impressed by the representation of herself and her husband in the docuseries.
"It's nice to be able to trust someone with our story—a seasoned director whose work I've long admired—even if it means it may not be the way we would have told it," she said.
It's rumoured that the couple are looking to make some edits to the footage and peddle back some comments made about Charles and Camilla, now King and Queen Consort, following the passing of Queen Elizabeth.
View this post on Instagram
Who Directed It?
Meghan Markle and Prince Harry's docuseries is directed by award-winning filmmaker Liz Garbus.
Garbus also directed films about public figures including Marilyn Monroe (Love, Marilyn), Nina Simone (What Happened, Miss Simone?), and chess champion Bobby Fischer (Bobby Fischer Against the World).
When Was It Filmed?
The Sussexes finalised a multiyear deal with Netflix in September 2020, and since then the couple have been spotted with cameras following them around.
It is likely that the documentary will include footage of their life over the past two years.
View this post on Instagram
When Can We Expect It?
According to Deadline, the series' unofficial release date was set for December 2022, following hotly after the release of the new season of Netflix's The Crown.
However Netflix have reportedly pushed the release of the documentary series to 2023 due to clashes with some storylines in The Crown.
Written by Rebekah O'Reilly
Have your say
More like this