The Hills Is Returning To MTV! Here's What The Gang Has Been Up To Since The Show Ended
I wanna fergive yewww, and I wanna ferget yewww.
The Hills is one of the most iconic reality TV shows ever (check our list of the best ones if you don't believe our devotion) and we were a bit devo when it ended eight years ago.
Yes, it's been eight whole years since that ominous final scene, but if you felt unsatisfied by that you needn't worry because… it's back.
A trailer for a reunion show was dropped during the VMAs last night, and seven of the OG cast members were there to announce The Hills: New Beginnings.
The rest was still unwritten… until now. #TheHills pic.twitter.com/66x0Q9JVpy

— The Hills (@thehills) August 21, 2018
Other than the drippy Love Island-style acoustic cover of Unwritten, this is very exciting, no?
New Beginnings will follow the lives of OG cast members Heidi Montag, Spencer Pratt, Audrina Patridge, Whitney Port, Jason Wahler, Stephanie Pratt, Justin Bobby, and Frankie Delgado.
You may notice that two big names are missing: Ultimate frenemies Lauren Conrad and Kristin Cavallari. According to People, neither of them will be joining the reboot because they simply have too much stuff on their plates
What kind of 'stuff' is more important than a Hills reunion? we hear you cry. Let's take a look at what all of them have got going on.
Lauren Conrad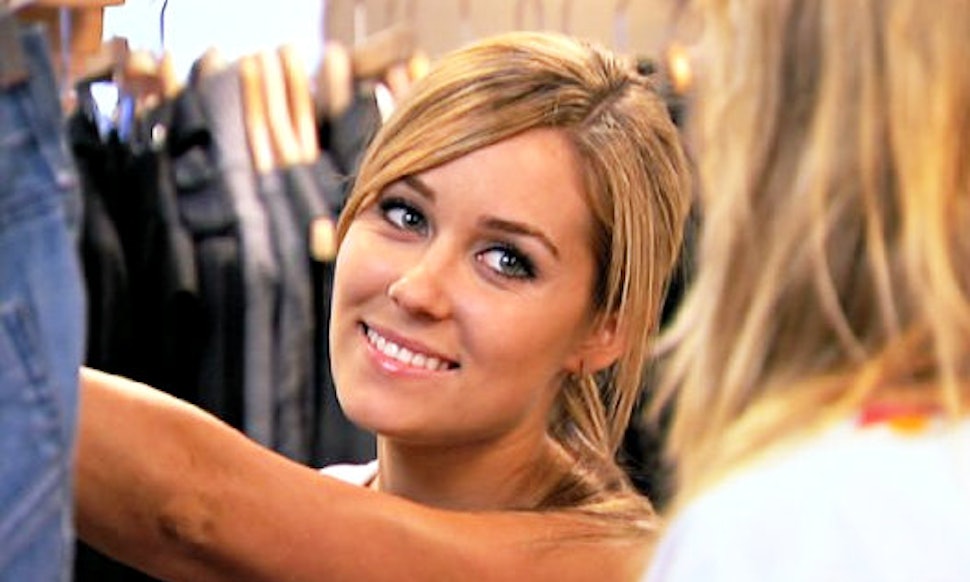 Lauren left the show after five seasons – she's since launched two fashion lines in the US (one of which is hugely successful), written a series of novels 'loosely based' on her Hills experience, got married and had a son, Liam.
People reports that she's "in a different place in her life" but wants all her old colleagues to enjoy themselves. Fair enough.
Kristin Cavallari
Kristin and Lauren had a rivalry during their Laguna Beach days, and she replaced LC on The Hills when she dropped out in 2009. She's since attempted an acting career, competed in the US Dancing With The Stars, decided not to vaccinate her three children, and written a cookbook that Amazon reviewers are criticising for having more pictures of Kristin than actual food.
But the reason she can't appear on The Hills reunion is because she's landed her own E! reality show, Very Cavallari, which follows the opening of her fashion and lifestyle brand. A busy bee!
Heidi Montag and Spencer Pratt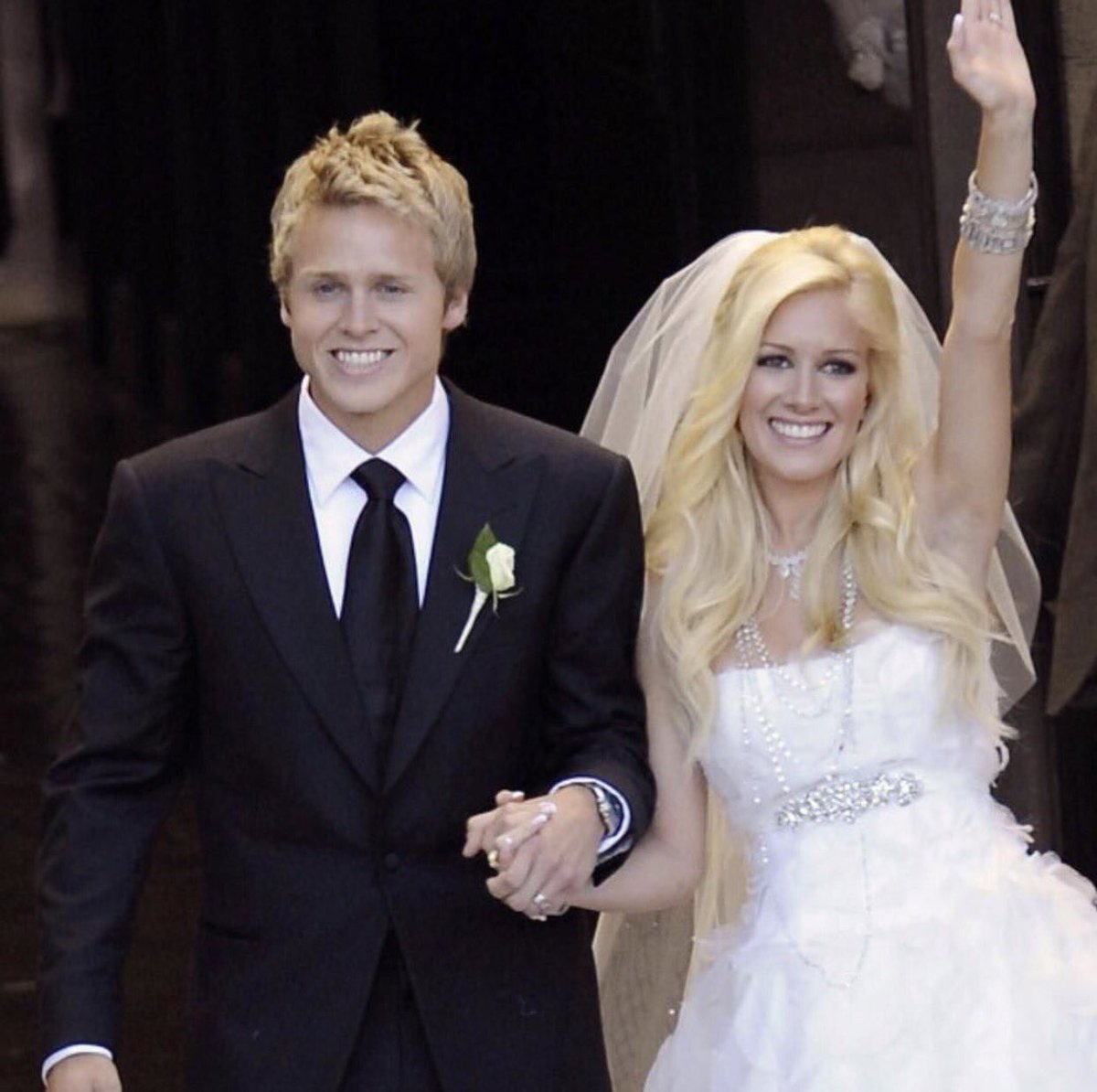 Still together, still absolutely delighted with themselves, still absolutely not caring what anyone else thinks. Heidi got lots of plastic surgery and took a stab at a music career with her 2010 album Superficial – she was subsequently photographed crying on the street outside her house when her song was panned (they are incredible photos TBH).
Spencer is now into crystals. Like, really into crystals. And is famous on social media for the flock of hummingbirds he feeds daily. Sometimes the two interests mix, as in this video:
As a couple, they went on numerous reality shows, and had a son, Gunner, last year.
Audrina Patridge
Like Kristin, Audrina also gave acting and Dancing With The Stars a go, and had her own reality show that was cancelled after one season. Eeek.
She married Corey Bohan in 2016 and had a daughter, but the relationship ended in divorce – she's now back with Ryan Cabrera, the US musician she was briefly linked to during The Hills. Love is real!
Whitney Port
On The Hills, Whitney was Lauren's intern buddy at Teen Vogue and People's Revolution – she got her own spin-off, The City, in which she moved to New York and was completely outshone by one Olivia Palermo. Unfortunate!
After the show was cancelled in 2010, Whitney served as a judge on Britain and Ireland's Next Top Model, got married to her former producer on The City, and had a baby. She now does YouTube videos and #spon on Instagram and why the F not like?
Stephanie Pratt
Like her big brother Spencer, Stephanie parlayed her role on The Hills into reality TV stardom in the UK, appearing on Celebrity Big Brother and later, Made in Chelsea, where she dated Josh Shepherd.
In 2015, she penned a memoir about becoming addicted to crystal meth as a teenager, and launched a collection with the UK clothing brand Goddiva. Work.
Jason Wahler
Jason was a big player on Laguna Beach and later the first season of The Hills, but he didn't stay on the show for long.
He has since struggled with alcoholism, doing a stint on Celebrity Rehab in 2010 – in April of this year, he revealed that he had relapsed. Hopefully going on the show won't hold him back in his recovery.
Justin Bobby
Homeboy wore combat boots to the beach! Justin Brescia (known on The Hills as Justin Bobby) was Audrina's on-again, off again boyfriend throughout the series.
A hairdresser by trade, he released a range of vegan hair care and styling products in 2012, and is in a band called BobbyrocK.
Frankie Delgado
Frankie was close friends with Spencer and Brody Jenner on The Hills, and briefly dated Hilary Duff during the show's run.
He's now married with two kids, and according to his Wikipedia is 'collaborating with several night clubs and lounges from Los Angeles and Las Vegas'. Right.
Have your say
More like this