The Trailer For A Quiet Place Part II Is Here, And We're Already Terrified
Featuring lots of Cillian Murphy! (Spoilers for the first film inside.)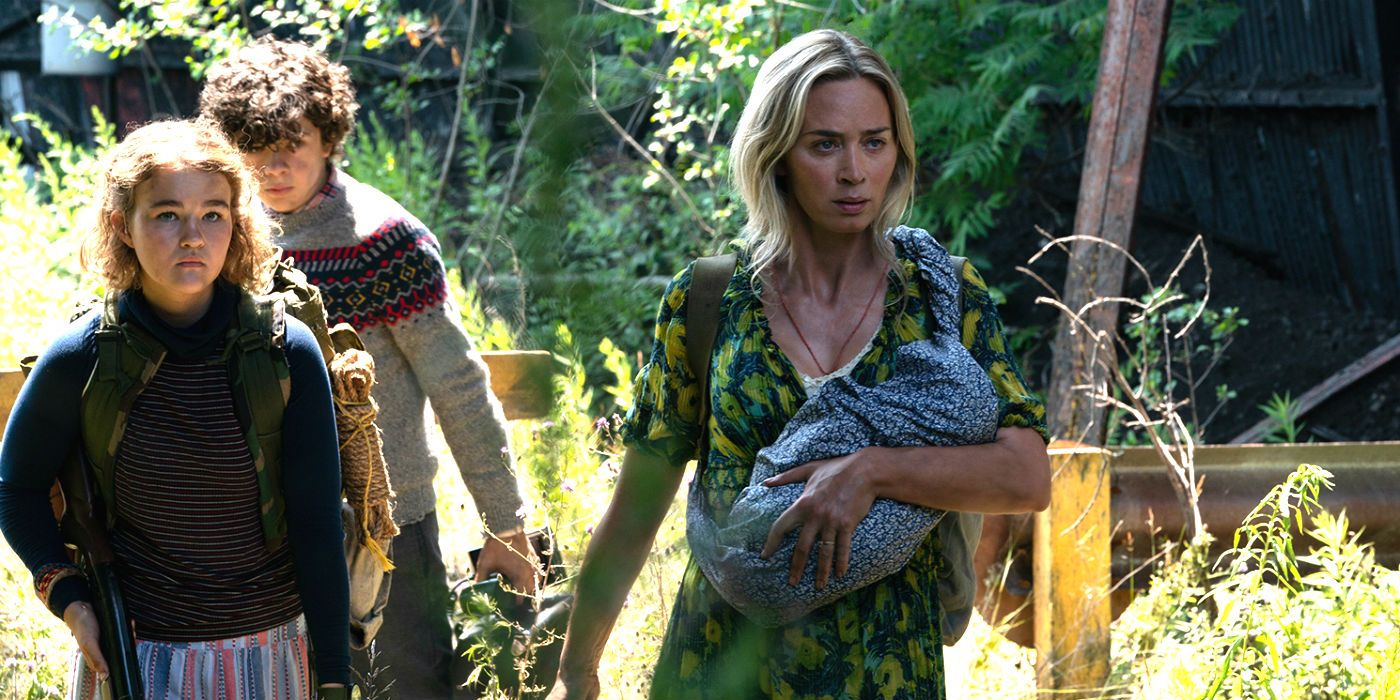 While we absolutely adored the 2018 horror film A Quiet Place, when we heard that John Krasinski was writing and directing a sequel, we weren't 100% on board.
Did we need the story to be continued? Weren't things wrapped up fairly well as it was? Well, after seeing the trailer for A Quiet Place Part II, we're eating our words.
The second film picks up where the first left off, following the Abbott family as they try to survive attacks from vicious alien creatures that hunt anything that makes noise.
Still grieving the loss of family patriarch Lee (Krasinski), mother Evelyn (Emily Blunt) and the three kids decide to leave their farm and venture into the danger of the unknown.
The trailer starts with a flashback to Day One of the invasion, and introduces us to Cillian Murphy's character, a fellow survivor who is trying to evade the beasties on his own.
While Evelyn is hoping to use what she's learned about the creatures to help others, Cillian's character warns her that "the people that are left are not the kind of people worth saving". So now the Abbots have to deal with more threats than the spider-like aliens who have killed most of the Earth's population? It seems so.
A Quiet Place Part II comes to cinemas on March 20. We will be there – watching through our fingers, but there all the same.
Have your say
More like this