These Six Spooky Season Movies On Netflix Make For The Perfect Cosy Night In
Ready for a cosy night in? Grab the popcorn and choose from these spooky picks!
The clocks are yet to go back, but it already feels as if the evenings are shorter, darker and colder. But they're not all that miserable either. The darker evenings call for cosy pyjamas at 6pm, candles lit and a Netflix marathon to top it all off. And what's better than a good aul' theme running through your must-watch list? In honour of Spooky Season, here are six movies on Netflix to get you in the Halloween mood!
Casper
Ah, Casper. We're kicking things off with a family favourite. If you haven't yet enjoyed Casper the ghost (where have you been the past 24 years!?) then add this classic to your Netflix list ASAP. Casper follows the story of a father and daughter who move into a haunted mansion, in order to rid the mansion of ghosts, and make fiends with Casper, the friendly ghost.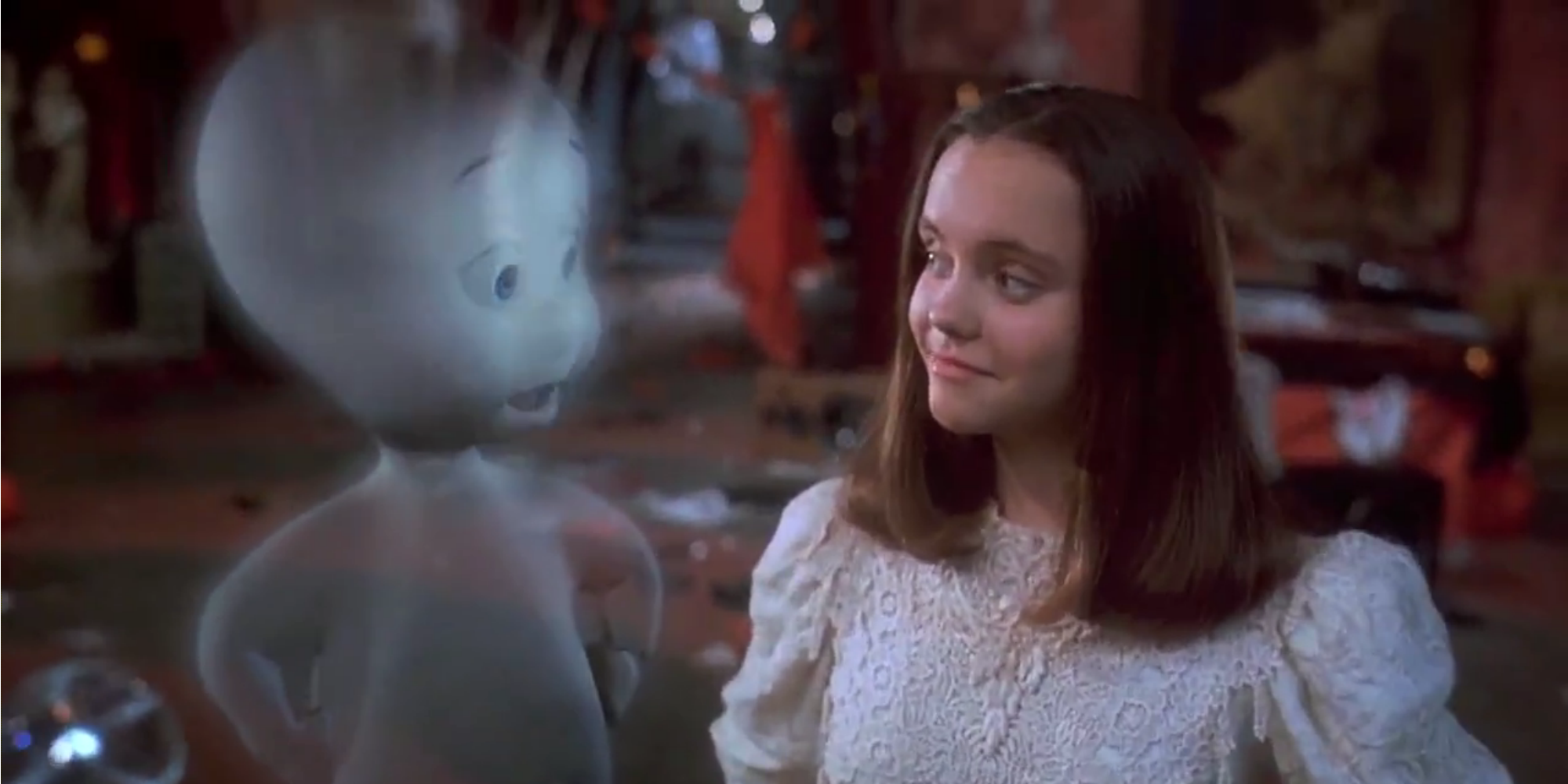 The Goonies
Another oldie, but a goodie! The Goonies is the perfect autumnal pick in the lead up to Halloween. Not so scary that it can't be enjoyed by everyone too. Follow the group of kids, who call themselves 'The Goonies', as they get ready to spend their last weekend together before moving house, until they find an old, but promising treasure map that is.
Goose Bumps
Goos Bumps stories were popular in many of our childhoods, and it seems they're back with a bang. The 2015 remake is now available on Netflix, and is based on the children's horror book series of the same name by R. L. Stine. The film follows a teenager trying to save his town with R. L. Stine's help, after the monsters from the Goosebumps stories begin to escape from their books, wreaking havoc in their town.
Misery
Turning down a darker side, Misery is a psychological horror film from the early 90s. Although it's just as good today as it was back then, showing how good it really is. Based on a Stephen King book, the film follows a famous novelist who is held captive during a snow storm by an obsessed fan who forces him to write stories. This is one film that will definitely send chills down your spine!
Sinister
If you're looking for a film that will literally make you jump off your couch, look no further. Sinister is one of those horror films that you have to try watch from behind your hands. The film revolves around the main character ,a true-crime writer, who discovers a box of old film in the attic. From then, things in the family home take a dark turn. We'll be keeping the lights on after watching this!
American Horror Story
Ok, we're cheating a little here as American Horror Story isn't exactly a movie. But how could we write about Halloween without including it? From a haunted house to a witches haven, there's plenty to choose from with the eight seasons that are on Netflix at the mo'. This is another pick that we'll be leaving the lights on for!
Have your say
More like this