Who Is Chrishell Stause Dating Now?
After season five's drop people are curious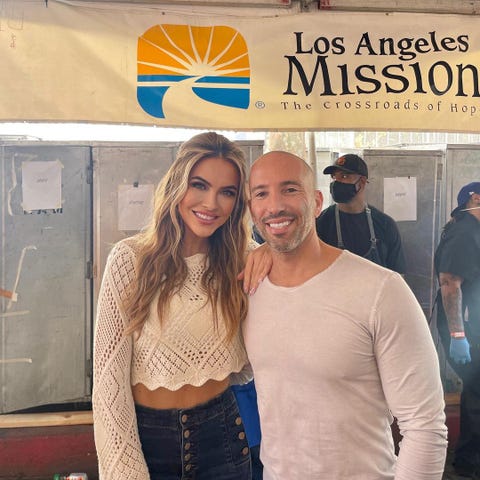 It was a good weekend for Selling Sunset fans, as the fifth season of the show has dropped on Netflix.
One of the seasons main focus is the relationship between leading gal Chrishell and Oppenheim boss, Jason. Although we saw the flame play out in real-time though social media, getting a glimpse behind the scenes brings a whole new level of excitement.
It's hardly a spoiler, unless you've been living under a rock, but Chrishell and Jason called time on their relationship after five months. The pair announced their amicable split in December 2021 with a post on Instagram.
"She was the most amazing girlfriend I've ever had, and it was the happiest and most fulfilling relationship of my life."
"We remain best friends and we will always love and support one another."
View this post on Instagram
The reason for Chrishell and Jason's split was their differing opinions on having children, with Jason not planning on starting a family.
Following their break up fans have been following their private lives closely, keeping a close eye on who they might be dating. It's reported that Chrishell is now dating G Flip, an Australian musician, whose real name is Georgia Claire.
The two have been spotted on multiple dates with together around Chrishell's stomping ground of Los Angeles.
One of those dates include a premiere for season two of Bridgerton. And, what's more than this the pair have sent the rumour mill into overdrive when they posted a selfie together on Instagram not so long ago.
Both Chrishell and Georgia are yet to confirm the romance, so for now we'll just be keeping a very close eye on their Instagram.
Have your say
More like this