Your Go-To Guide For Everything You Need To Know Before Voting Tomorrow
Make sure you're up to date!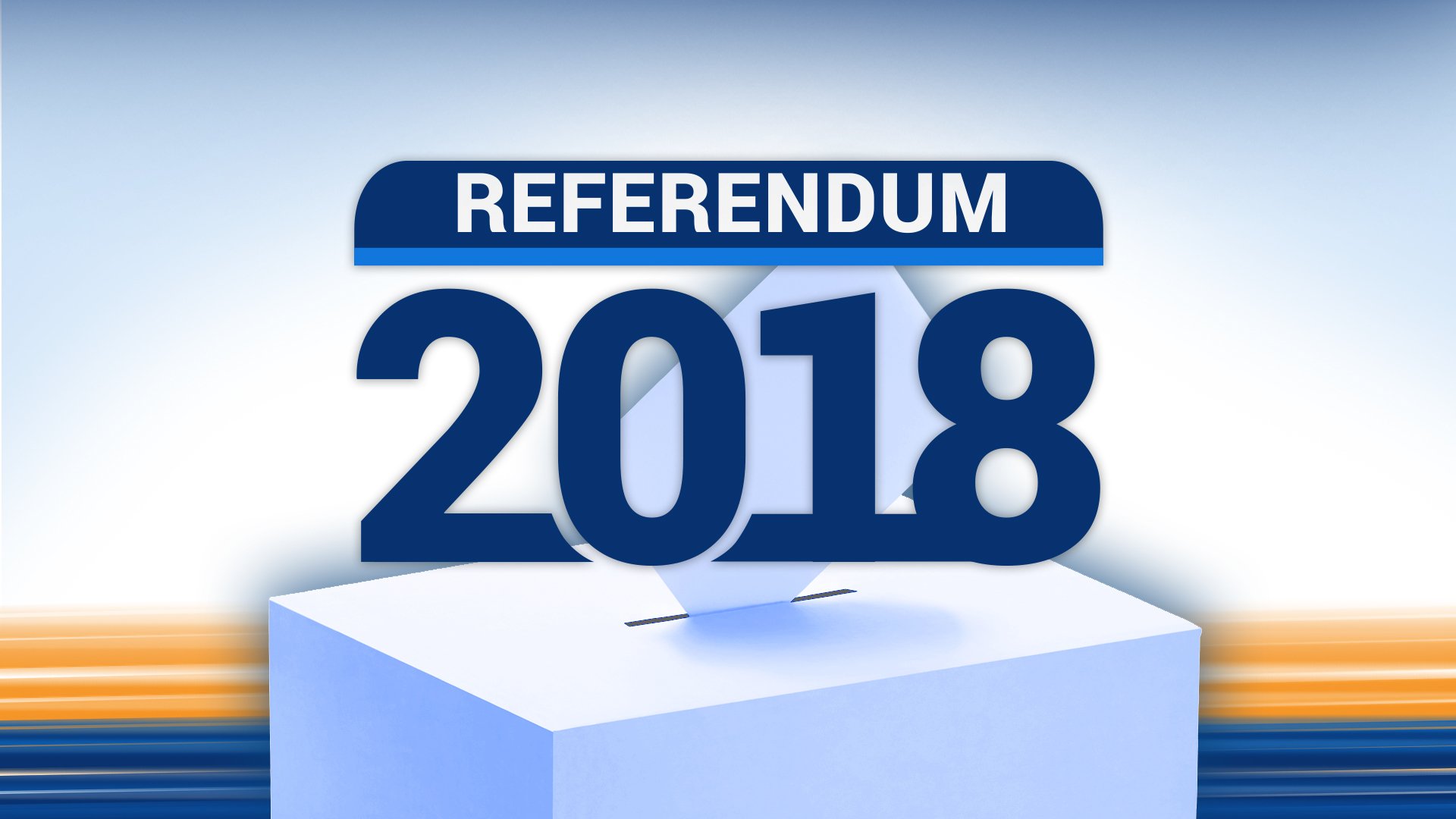 The time has come for the Irish people to cast their vote – tomorrow, you will be asked to vote on whether or not to repeal the E8th Amendment of our Constitution.
There are a few things to take into consideration before heading down to you local polling station:
The polling stations are open from 7am to 10pm, giving you 15 hours to cast your vote. With a big turnout expected, make sure to give yourself sufficient time to vote, especially around rush hour.

Give a think this evening about how you will get to you polling stations. MyTaxi is offering customers nationwide a 

€10 discount until the polls close at 10pm.

Remember to bring a valid ID (passport or licence ideally) and your polling card. If you did not receive a polling card, you are still allowed to vote as long as you are on the register.

You have the right to vote up until 10pm, but be mindful of the last minute rush.

Do not take any photos or selfies in your polling station as it may lead to an invalid vote.

Remove any badges, stickers or clothing that promote either side of the campaign.

When casting your vote, make sure to mark either the Yes or the No box with an 'X' (not a tick). Don't draw or write any messages on your ballot paper, as it will spoil your vote.

Here's a tricky one: The ballot paper will not refer to the 8th Amendment. It will ask you whether you approve of "the proposal to amend the Constitution contained in the 36th amendment of the Constitution Bill 2018". 

But these parts are still the same: If you want to repeal the 8th Amendment, place an 'X' in the Yes box. If you do not want to repeal the 8th Amendment, place an 'X' in the No box.
Here's what your ballot paper will look like, just in case you wanted a sneak peek: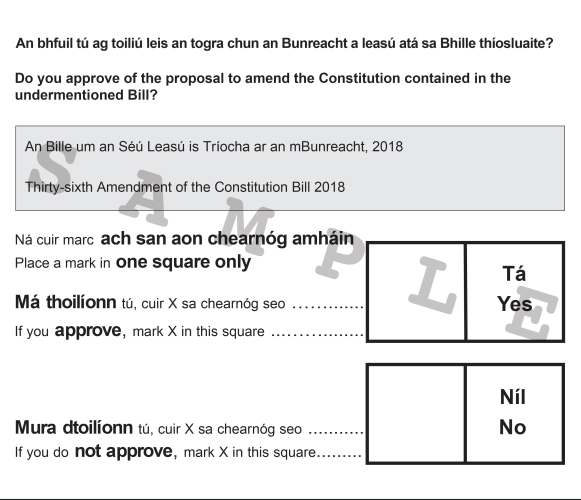 Now you have all the information you need to get out and vote tomorrow… so make sure you do.
Have your say
More like this