Your Guide To All The Cheesy Festive Films On Netflix For Christmas 2019
Give us The Knight Before Christmas NOW.
OK, we've put it off for a little while but we can't any longer: It's time to review our festive movie situation.
Netflix have produced a few bangers over the past couple of years, giving us the cheese-tastic A Christmas Prince as well as The Princess Switch (double Hudgens!). What have they got in store for us this year? Let's talk through the new Netflix original Christmas movies for 2019.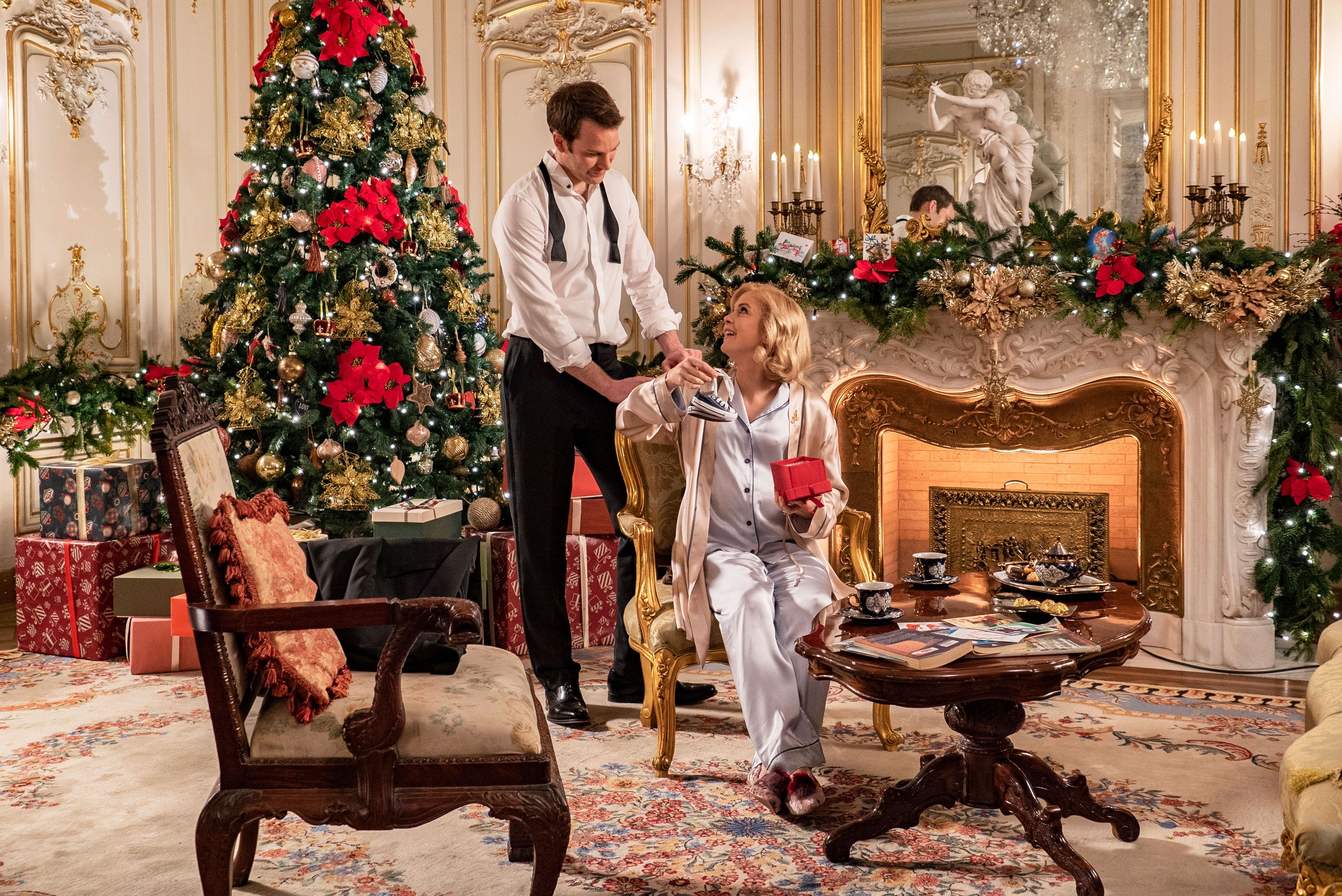 A Christmas Prince: The Royal Baby
We had A Christmas Prince, then A Christmas Prince: The Royal Wedding, and now of course, we must have ourselves a royal baby. But poor Queen Amber can't just put her feet up now she's pregnant – she has to save her family and kingdom by solving a 'monarchy mystery' first. Poor sod. Out December 5
The Knight Before Christmas
Vanessa Hudgens is now most definitely Netflix's Christmas queen. Last year, she brought us The Princess Switch (a sequel with THREE Vanessas is coming in 2020), and this festive season, she stars as a modern-day high school teacher who, through some strange medieval magic, falls in love with a 14th-century knight.
Are they ripping off Kate and Leopold? Yep. Do we particularly care? Nope. Hook it to our veins. Out November 21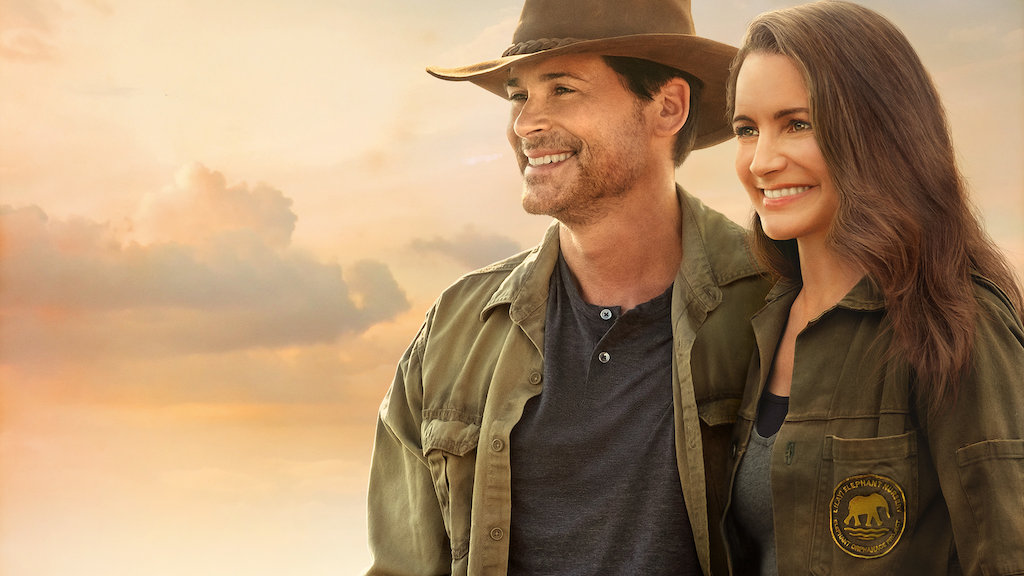 Holiday in the Wild
This may just finish us off for real. Sex and the City's Kristin Davis stars as a recently-divorced woman who goes on a solo trip to Africa to find her purpose – so far, so Eat Pray Love). There she meets Rob Lowe, who teaches her ~how to love again~ (and care for elephants). What's the Christmas connection? Not really sure yet! But we'll take it.
Let It Snow
This cute rom-com takes place on a cold Christmas Eve, when a snowstorm hits a small town and impacts the friendships, love lives and futures of several local high schoolers. It stars a ton of teen idols, from Sabrina's Kiernan Shipka to Into The Spider-Verse actor Shameik Moore.
Holiday Rush
A widowed radio DJ has been thoroughly spoiling his four kids since their mother's death – but when he loses his job right before Christmas, they have to say goodbye to their luxurious lifestyle. Can he get things back on track for the holidays? Will he fall in love with his producer? Like, probably. Out November 28
Santa Girl
You're singing this to the tune of Santa Baby in your head now, aren't you? Santa Girl is in fact Santa's daughter, who isn't too pleased with the arranged marriage her dad has set up for her (Santa! How could you). Instead, she wants to go on an adventure of her own choosing, and attend college like a regular person.
Anyone who was big on the Disney Channel as a young one will recognise Santa Girl as Harper from Wizards of Waverly Place.
Plus a few more that aren't so new, but still packed with cheese…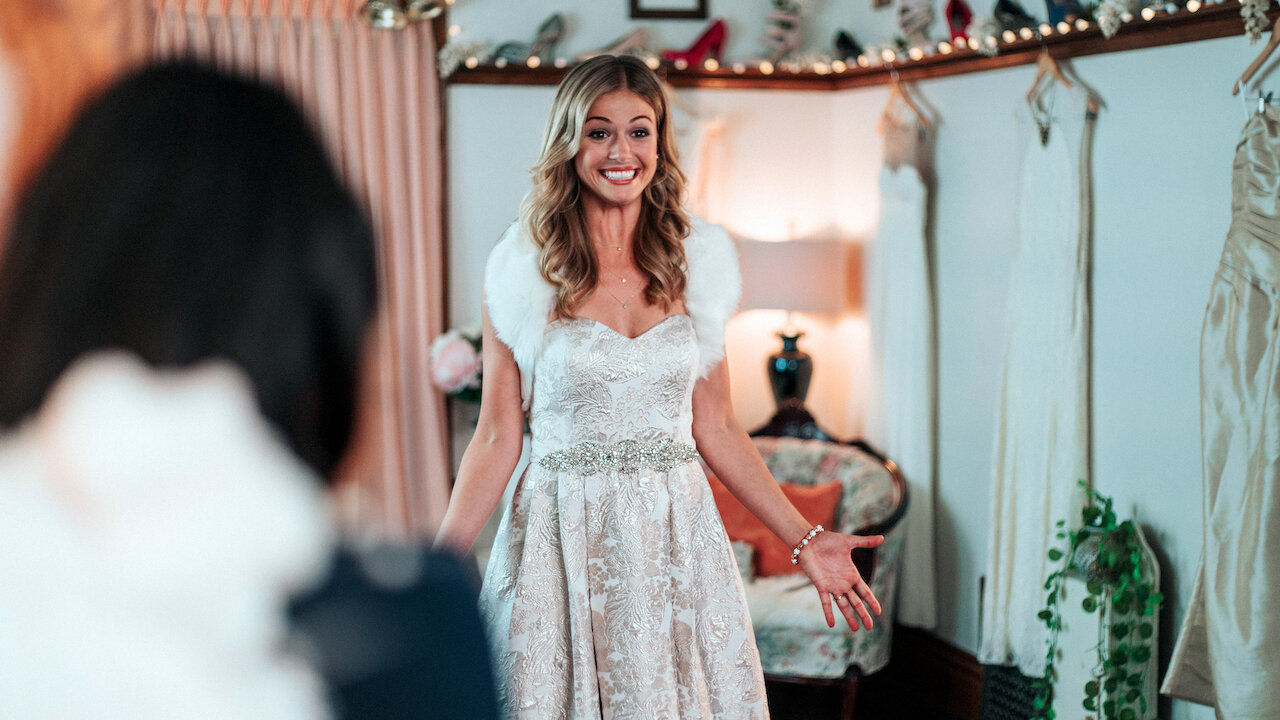 Christmas Wedding Planner
Literally stick 'Christmas' in front of any noun and we'd accept it as a festive film idea. In this masterpiece of cinema, a wedding planner's world is rocked when a handsome private investigator threatens to disrupt one of her big days. At Christmas!
A Wish For Christmas
Mean Girls' Lacey Chabert has found a great niche for herself as the star of original Christmas movies, usually as a career woman forced to discover the true reason for the season. In this film, she asks Santa for the courage to stand up to her horrible boss.
Angel of Christmas
A hard-up journalist gets the chance to write an article about a family heirloom – a Christmas tree angel handcrafted by her great-grandfather. The angel is said to have a history of bringing people together, and just like that, she meets two perfectly symmetrical, lantern-jawed men she has to choose from. You get the picture.
Christmas Inheritance
See what we mean? 'Christmas' + any noun = festive film gold. To inherit her father's company, a spoiled socialite must first learn the value of kindness and hard work. Andie McDowell is in this, for some reason!
The Holiday Calendar
A lot of these films deal with inheritance and heirlooms, for some reason. The Holiday Calendar follows a talented photographer who is bequeathed an antique advent calendar that might just be able to predict the future. As you bloody well do!
Have your say
More like this