12 Little Items That'll Make Your Life So Much Easier At Electric Picnic
Just the few final bits.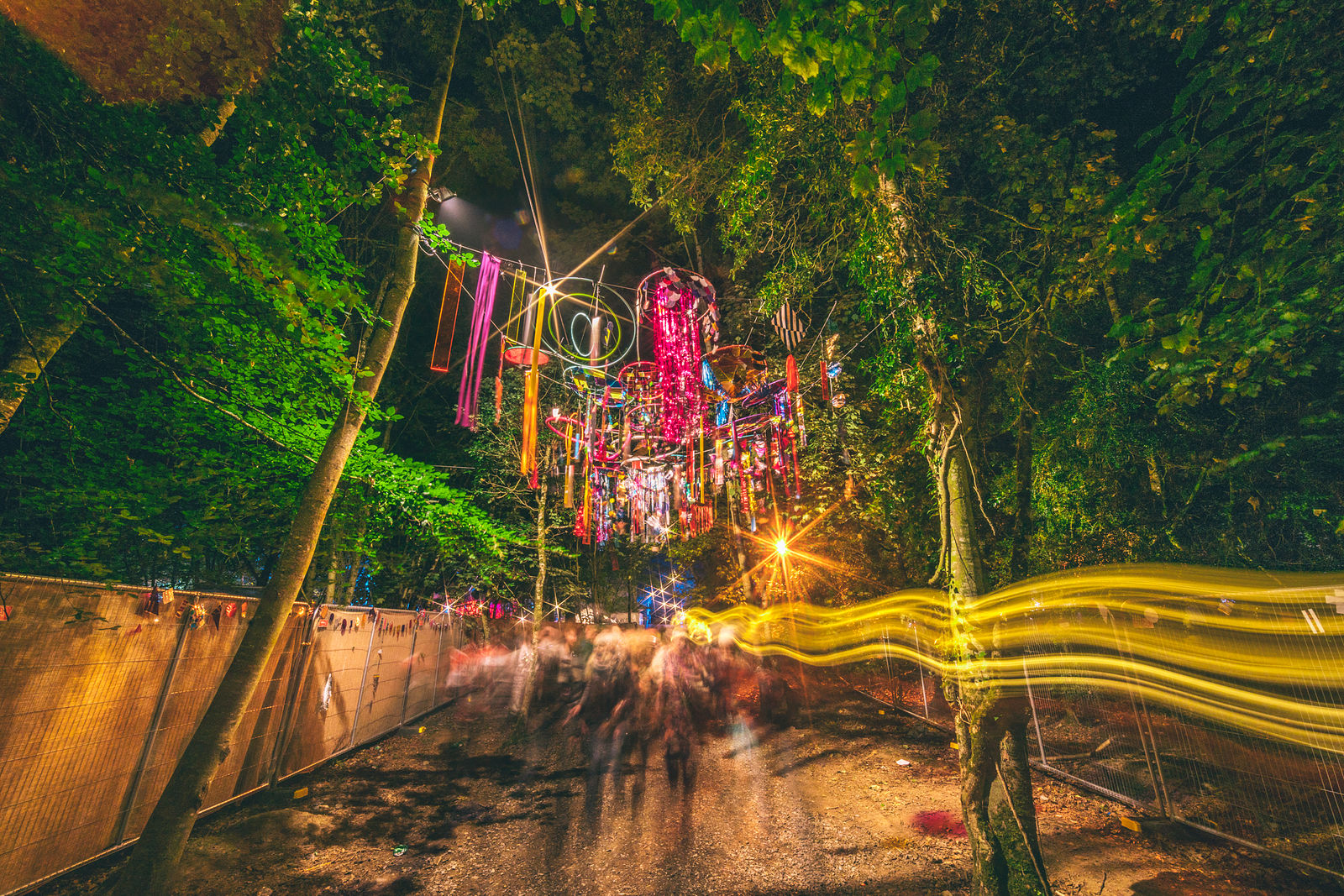 T-minus three days to Electric Picnic and we're almost too excited to function. Have you got your bum gems? Your sleeping bag? Your tent? Your tent PEGS? (Please remember your tent pegs.)
You may have all the main essentials, but here are some bits you might like to have on you so you can enjoy the weekend to the best of your ability.
1. A granny trolley
I know what you're thinking. Surely a granny trolley will lose a wheel on the way in or out of the campsite?
I can exclusively reveal that my granny trolley has survived two Picnics and numerous Tesco visits and is the absolute best way to bring your heavier items (cans, mostly cans) into the festival. They're a tenner in EuroGiant – go mad.
2. Dioralyte
Here is the bad news: You're gonna be hungover (don't forget the panadol), and you're gonna get dehydrated. This stuff replaces lost salt and water in your body – no matter which flavour you get, it'll taste rank, but dilute it with bit of water, chuck it down and you'll feel better.
3. An inflatable pillow
Because you will want a pillow, but who could be arsed bringing one along? These are €1.50 in Dealz, but if you can't find one, bring a pillowcase and stuff it with clothes. Sorted.
4. Penneys' fleece-lined leggings
When night hits you'll need to change out of your fishnets/bare legs and into something a bit warmer. These are €4 and deliciously soft – you'll be delighted you brought them.
5. A torch
The torch on your phone is good, but drop that and you're fooked. Get a little torch from the pound shop and avoid snotting yourself at 3am in the inevitable maze of tent strings (really, they're a hazard).
6. SPF
If you have a preferred facial SPF, bring it, and take along something for the bod too. It might be cloudy, but you're still going to be outside for three days. Take proper precautions!
7. A ground sheet
An extra layer between me and the damp ground, you say? Don't mind if I do. This little lifesaver is easily available for €1.50 in Dealz.
8. Tissues
Be honest with yourself: You won't be carting around a sheaf of bog roll. Buy a multipack of tissues instead and you'll have them everywhere you go, be that a portaloo or behind a tree (it happens to the best of us).
9. 'Feminine' wipes
The jury is out on whether these are actually good for your vagina or not. Saying that, nothing is particularly good for your vagina at a festival, so you may as well keep things fresh down there with a little wipe. Get a few mini packs you can stash in your handbag.
10. Bin bags
Try as I may to get my friends to deposit their empty cans into a bin bag, I still emerge from my tent each morning into a sea of welly-flattened tins. Bin bags are still useful for your own tent rubbish (I keep a clean tent) – but a festival veteran also told me to pack my outfits in bin bags to a) keep them dry and b) make them easy to find. What a tip.
11. Water bottles
You can get fold-able ones in Dealz or other pound shops – keep a stash around your tent for tooth-washing and rehydration purposes. And if you're bringing your vodka/gin/rum in a water bottle (no glass allowed, remember), please mark it as such for your own sake.
12. And a powerbank
Some people like to go off the grid at a festival, but it's easy to say that and then want to weep at 8pm on the Saturday because you went off on your own and now you can't find any of your friends. Powerbanks are so easily available these days, why not bring one along?
Now have fun, you crazy kids.
Have your say
More like this