5 Makeup Removers That Actually Do The Job
Oils, balms, waters, cloths... Makeup removers come in many forms.
Cleansing is a very personal issue. Some of us like to double cleanse, some of us like to remove makeup and be done with it, still others maybe get the chance to take off their makeup if they're lucky. And we'll argue our right to do any of these things to the death.
Whatever your stance, we all appreciate a makeup remover that actually works. Here are five that will do the job and leave you free of mascara crud the next morning.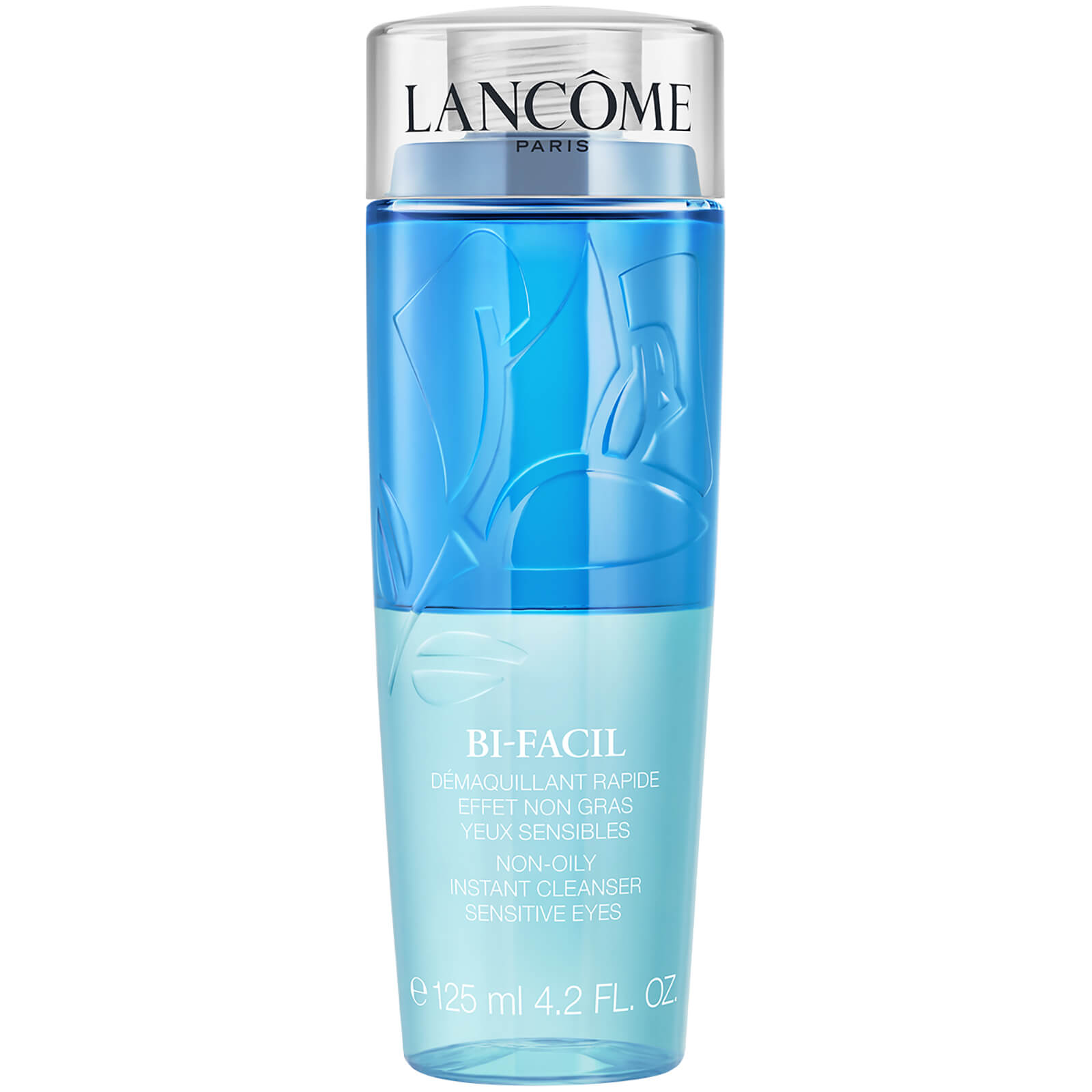 Lancome Bi-Facil Waterproof Eye Makeup Remover, €29
Yes, it's expensive. But 343 five-star reviews on the Boots website can't be wrong, can they? This bi-phase cleanser is simply the best for taking off stubborn waterproof mascara, while being kind to sensitive eyes – which, as anyone who has cried stingy black micellar water tears can tell you, is no mean feat.
PS… Naturals Balm To Oil Cleanser, €3.50
Balm-to-oil cleansers are our personal faves for removing makeup, and Penneys' vegan skincare offering PS… Naturals has yielded us a gem in this gentle yet effective one. It may not be tough enough for extremely waterproof mascara, but you'll get everything else off in a flash. Plus, it's great craic to look into the mirror mid-cleanse and see a Joker-like visage peering back at you.
Garnier Micellar Water, €7.69
Sometimes you just don't want to go through the whole rigmarole of washing your face with water. Sometimes you just want to sweep your makeup off and be done with it. We get that!
Micellar water is our go-to in these cases, but we understand that it's divisive. One woman's holy grail product could be another woman's most hated. However, we're going to get out on a limb here and say Garnier's various types of micellar water are the best. No frills, but plenty of cleansing power.
The Cleanse-Off Mitt, €6.50
All hail Jennifer Rock (AKA The Skin Nerd) who came up with this nifty alternative to wipes and cotton rounds. The reusable microfibre cloth gets your makeup off using just warm water, making it a more eco-friendly cleansing option that actually works.
Superfacialist Vitamin C+ Skin Renew Cleansing Oil, €14.99
You might recoil at the words 'cleansing oil', but hear us out, OK? Most makeup is oil-based, and since oil dissolves oil, oil cleansers are they key to melting off your slap. They're suitable for all skin types, even the oily and acne-prone amongst us. (Say 'oil' again. Oil.) This one is a cult favourite, transforming into a milky lotion that leaves your skin clean and oh-so-soft.
Have your say
More like this