Christmas Gift Shopping? Here's Why L'OCCITANE Is The Perfect One-Stop-Shop
STELLAR Promotion: say buh-bye to Festive stress
Hurrah! December is finally upon us, wonderful. But, we can't be the only ones feeling the festive stress already, surely? Your search history is filled with the likes of 'how to cook the perfect roast potatoes' and 'what to buy your boyfriend', and there have already been at least 3 Christmas bauble tragedies since the tree went up last week.
On top of the roast potato and bauble stress, pleasing everyone with gifts is hard too. As everyone in your life have totally different likes and interests, you usually find yourself running around town like a headless chicken, trying your best to hunt down that perfect pressie for everyone. There's the 'fussy' friend, the 'sustainable' friend, and the 'oh, don't bother getting me anything' friend, and we haven't even mentioned your mam or brother yet. But, gift shopping doesn't have to be difficult this year, nuh uh.
Easing that festive stress is beauty brand L'OCCITANE, who are making it easy to find gifts for everyone in your life with their beautiful gift sets, each filled with a selection of their best-loved products.
Always a brand to give back, you can feel good about sorting presents for the whole fam and also feel safe in the fact that your money is going to good use. With sustainably sourced ingredients and packaging, a fair trade relationship with producers, and programs that empower women and fight against avoidable blindness, shopping with L'OCCITANE is a win-win situation. So with that in mind, here are 6 of our favourite gifts sets.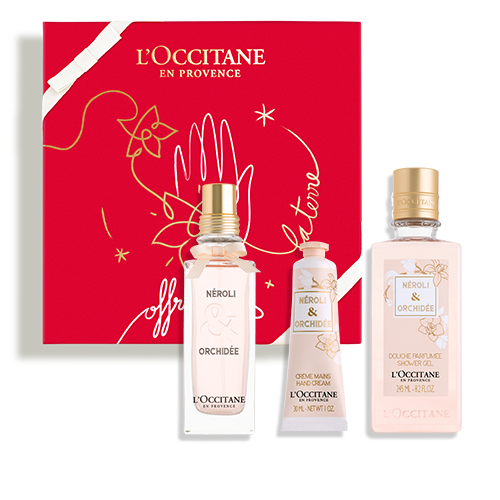 Perfect for… The friend who has it all
This gorgeous gift box contains a perfect mix of fragranced products from L'OCCITANE. With zesty notes of orange and mandarin, Néroli & Orchidée is made up of Néroli & Orchidée Eau de Toilette, Shower Gel, and Hand Cream. Ideal for that friend who seems to have it all, because everyone can always appreciate some new frangrance.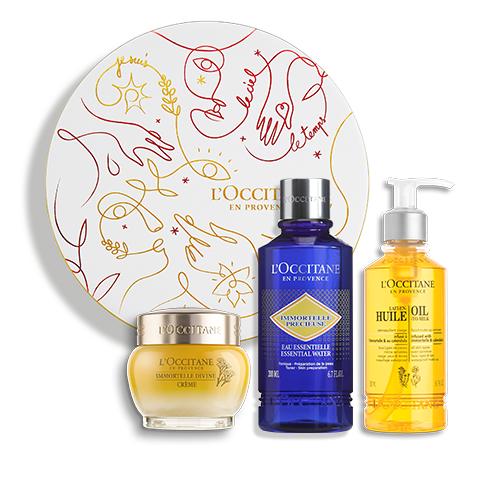 Perfect for… Your Mam
We all love to spoil our mothers this time of year. And there's no better way to say 'I love you' than with new skincare products. This set contains the Oil-To-Milk Facial Make-up Remover, the Immortelle Precious Essential Water, and the Immortelle Divine Cream. What makes this box so special is that inside it you're not only getting the brand's best-selling face cream (the Divine Cream), you're also getting two other products to back up its skin-transforming power, with each product complimenting one another.
Why is the Divine Cream so popular I hear you ask? Well, you can tell your mam that the award-winning cream has a whole host of active ingredients inside it such as Immortelle Super Extract and Immortelle Essential Oil. The Immortelle Super Extract is a gentle 100% natural alternative to Retinol, it supports skin's architecture and helps increase skin's density, boosting collagen synthesis, resulting in skin renewal and a thicker epidermis. The Immortelle Essential Oil is a natural antioxidant as powerful as Vitamin E, it protects skin from external aggressions such as pollution. Overall, Divine Cream is developed to improve the skin's radiance, firmness, and elasticity – that's sure to put a smile on her face this Christmas.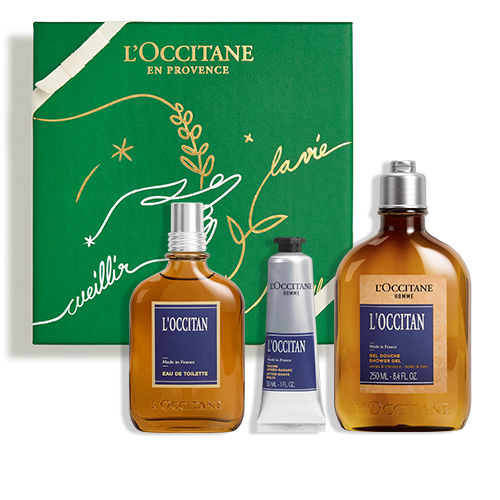 Perfect for… the man in your life
Shopping for men should count as an extreme sport. But, luckily L'OCCITANE is putting in the hard work so we don't have to. Whether it's your dad, brother, boyfriend, or BFF give them the gift of glam with this fragrance set, comprised of the L'OCCITAN Eau de Toilette, Shower Gel, and After Shave Balm – c'est parfait!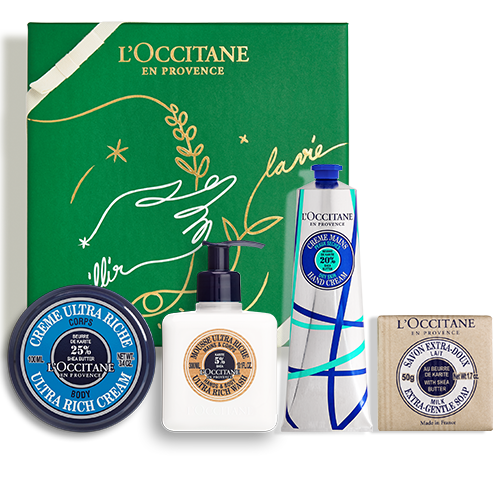 Perfect for… The special person in your life
We all have that one person in our lives who has overcome a lot of hardship this year and deserves something special. That's where the Nourishing Shea Butter Collection comes in. Soothing and nourishing tired and dehydrated skin, the collection is made up of Hand Cream, Hand & Body Wash, Body Cream, and a Rich Soap.
What's better is that the Shea Butter Collection even comes with its own special anecdote, supporting and empowering women in West Africa. You see, in Burkina Faso the Shea is a very sacred tree, so the harvesting and cultivation of it are reserved only for women. When L'OCCITANE founder, Olivier Baussan heard of this while in an airport waiting for a flight home to France, he rerouted his flight to Burkina Faso to meet the to meet the Burkinabe women who cultivate this shea. Placing a large order with them, the brand has been supporting these women and their work ever since, now providing over 10,000 females with encouragement for education and entrepreneurship.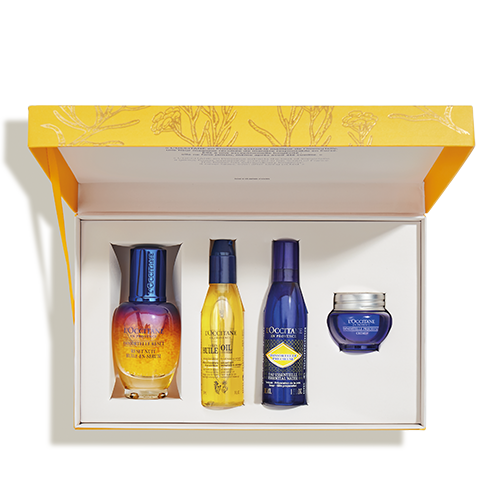 Perfect for… The friend who loves a bit of glamour
There's nothing more glamourous than indulging yourself in an elaborate night-time skincare routine. Making the Overnight Reset Collection the perfect gift for that person who loves to pamper themself. They can transform their skin overnight with Oil-To-Milk Makeup Remover, Immortelle Essential Water, Overnight Reset Serum, and Immortelle Precious Cream.
The star of the show in this collection is the Overnight Reset Serum, a big best-seller for L'OCCITANE. The active ingredients like Marjoran and Immortelle Oil Extract work to make your complexion hydrated, smooth, fresh, and rested – bliss. If we've convinced you to add an extra one to your cart for yourself too, we're sorry!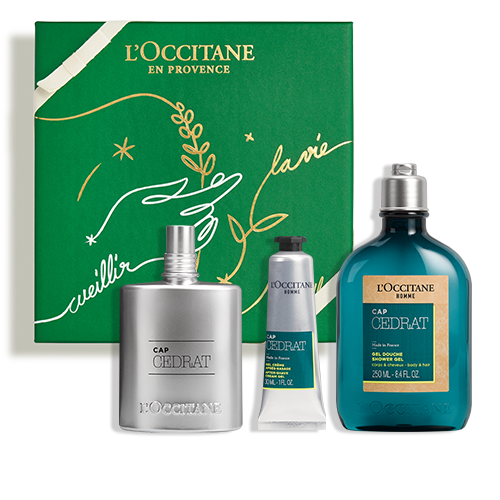 Perfect for… Your fella
Although they hate to admit it, every man loves a little pampering from time to time. The Cap Cedrat Collection is perfect for the man looking to unwind after a hard day at work. The set contains Shower Gel, Eau de Toilette, and Gel-Cream After-Shave, all of which have a citrus and mint spice scent – a gift for both of you tbqh!
Discover more about the beautiful L'Occitane Christmas collection here.
Have your say
More like this