How Gen-Z Has Changed Shopping With Pre-Loved Fashion
Pre-loved is best!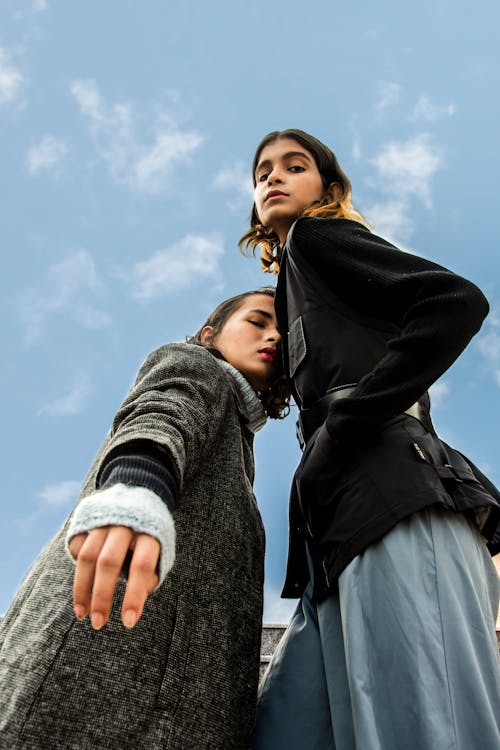 Gen-Z now comprise 25% of the global population and are fast becoming the main consumer group in fashion, especially online retail. Born between 1997 and 2012, this cohort have changed the way we view pre-loved fashion and they're making it into a business empire!
Democratising What's Cool
Gen-Z are digital natives at heart, meaning they don't know a time before the internet so online purchasing comes second nature to them. What we also need to understand is that the internet has democratised the perception of 'cool'. The rise of social media has allowed young people from all over the world to connect through music, creativity and of course fashion.
Subcultures of the past grew through small niche groups bonding over finding joy in things that opposed what was considered 'cool'. Resale platforms like Depop and eBay have capitalised on this and have turned their platforms into the go-to-place for Gen-Z to connect through the communities they have fostered online.
View this post on Instagram
Resale
One of the key characteristics of Gen-Z is the fact that they grew up through The Crash in 2008. The devastating effects of the global financial crisis instilled a sense of entrepreneurialism in this generation and as digital natives, Gen-Z turned to the internet to find financial freedom.
Depop appealed to entrepreneurial youngsters and has provided them a viable way to start their own business without the overheads of traditional brick and mortar businesses. eBay is the place where you could sell anything and everything, however now they have upped their game by utilising influencers like Love Island's Tasha Ghouri to drive connection with Gen-Z and promote their pre-loved fashion range.
Depop have created a not-so-niche marketplace for themselves and have encouraged platform users in their entrepreneurial pursuits, creating a potential full-time online business for their community of fashion resale fanatics. Alternatively, it's an extra income stream and a way to capitalise on great clothes that just aren't for you anymore.
Gen-Z are even sourcing pre-loved pieces in bulk just for resale purposes, showing that with a little entrepreneurial spirit, anyone can be their own boss.
Sustainability
Gen-Z have grown up with different values in comparison to previous generations. They were raised on a whole dose of climate change, sustainability and activism, so it's no wonder that buying pre-loved clothes comes second nature to the 20-somethings of today.
View this post on Instagram
VestiaireCollective is also another great resale site, specialising in luxury vintage, showing that pre-loved clothes does not mean your old cardigans! Resale fashion is one of the many great things about the circular economy, which is one of the best ways we can be sustainable. The circular economy works by keeping resources and products like fuel, clothes and cars working in the economy for as long as possible.
Whether that's by mending the clothes you have or buying pre-loved pieces, keeping fashion in use for longer helps cut down on consumption, which with fleeting trends, has become the fashion industry's greatest challenge in 2023.
Image: Pexels
Have your say
More like this
INSTAGRAM
This error message is only visible to WordPress admins
Error: API requests are being delayed for this account. New posts will not be retrieved.
Log in as an administrator and view the Instagram Feed settings page for more details.
Latest News
Sam Thompson Chats Jamie Laing Wedding And His Own Wedding Tear Fears