How To Choose The Best Shorts For Your Shape
Who wears short shorts? We wear short shorts!
View this post on Instagram
The sunshine can sometimes be an Irish woman's nemises. Used to wrapping up in jeans and a jumper, even in the height of summertime, when the temperatures rack up over 15 degrees and it's time to get the pins out we panic.
Sorting out tan and whacking out the razor is one part of the challenge, but finding shorts that suit our shape and that we feel comfortable to wear is a whole other. While it might seem like a mountainous task, it's important to remember that clothes are made to fit and flatter you, not the other way around.
Whether you have a rounder bum, long limbs, or are petite there's a style of short out there for you. Here's some to get you started.
Bigger Booty 
Shorts with a little more of a loose fit will sit comfortably around the bum and thighs without feeling super restricting. Try styles that have a little flare out, but nip in at the waist to give a nice shape to your curves.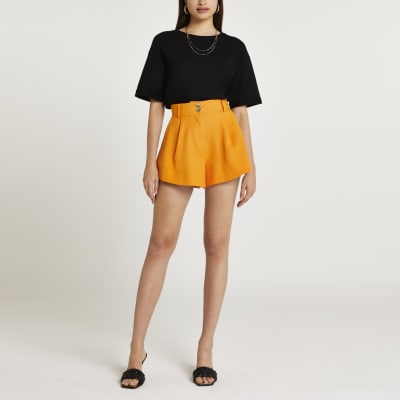 Orange Structured Paperbag Shorts – €47
Green Chiffon Spot Frill High Waist Shorts – €19.99
Longer Limbs
You're in luck this summer if you've got lovely long legs! The Bermuda short can be seen everywhere right now. From denim to matching suit sets, this longer length short style can be tricky to pull off – but once you get the right dimensions for your body, it looks so chic.
High-waist denim shorts – €30
Tailored Bermuda shorts – €19.99
Meet In The Middle
A trusty favourite style that isn't too short or too long. This mid length short provides just enough coverage for a casual day to day look.
High waist tailored shorts – €20
DENIM BERMUDA SHORTS – €19.95
Hey Shorty
If you're feeling daring, the hot pant is a look that always works well in the summer. Team with a pair of Dr. Marten boots for an edgier feel.
Beige Florals – €69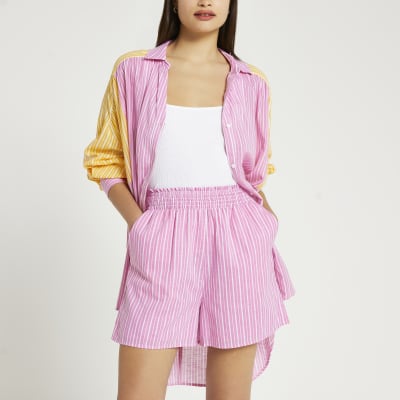 Pink Stripe Print Mini Shorts – €40
Have your say
More like this