Kim Kardashian Has Been Accused Of Copying Fenty Beauty's Ad Campaign
And RiRI fans noticed very quickly..
There's nothing we love more than a celebrity owned makeup brand, and with celebrity owned brands comes lots of celebrity competition.
KKW Beauty and Fenty Beauty are always getting pinned against each other, probably something to do with the fact that they're owned by Kim Kardashian West and Rihanna. In the latest scandal, fans seem to think it's Kim K doing the copying.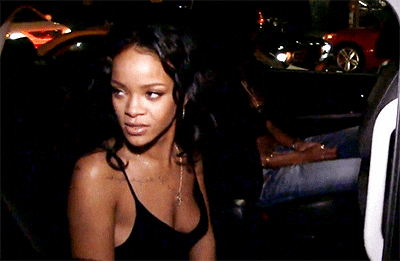 The drama began last week when Kim herself shared a video advert from KKW Beauty for the new Ultralight Beams lip gloss in Peach. The video for the campaign shows a woman with a gap between her two front teeth applying the gloss, just the chin to nose portion of her face visible.
The video was immediately compared to Fenty Beauty's December campaign featuring the brand's signature model, Slick Woods, who also has a gap in her teeth, applying lipstick in a similar way as KKW Beauty's model, while giving the camera kisses and pouts.
#UltralightBeams in Peach ✨ Available Friday, 8/31 at 12PM PST!! Learn more at https://t.co/PoBZ3bhjs8 @kkwbeauty pic.twitter.com/yNV7IkyBgM

— Kim Kardashian West (@KimKardashian) August 29, 2018
Rihanna fans noticed the similarities pretty quickly, accusing Kim of copying Fenty's campaign.
You really are a rihanna and @fentybeauty copy and paste. You went out and got yourself a Slick Woods too?

— Shelle (@SheLion809) August 30, 2018
Always copying others seems they don't have originality pic.twitter.com/sd349zBNrr

— Yoncé (@BrinaHive) August 31, 2018
Riri did it first darling

— Jaswalace (@Jaswalace1) August 30, 2018
This isn't the first time Kim has been called out for stealing ideas,  she was recently accused of plagiarising the designer Jean-Paul Gaultier's perfume bottle for her latest KKW Beauty Fragrance in April.
Have your say
More like this