Skin Freaking Out? Here's How You Can Get It Back On Track After An Indulgent December
Hello again, pre-Christmas glow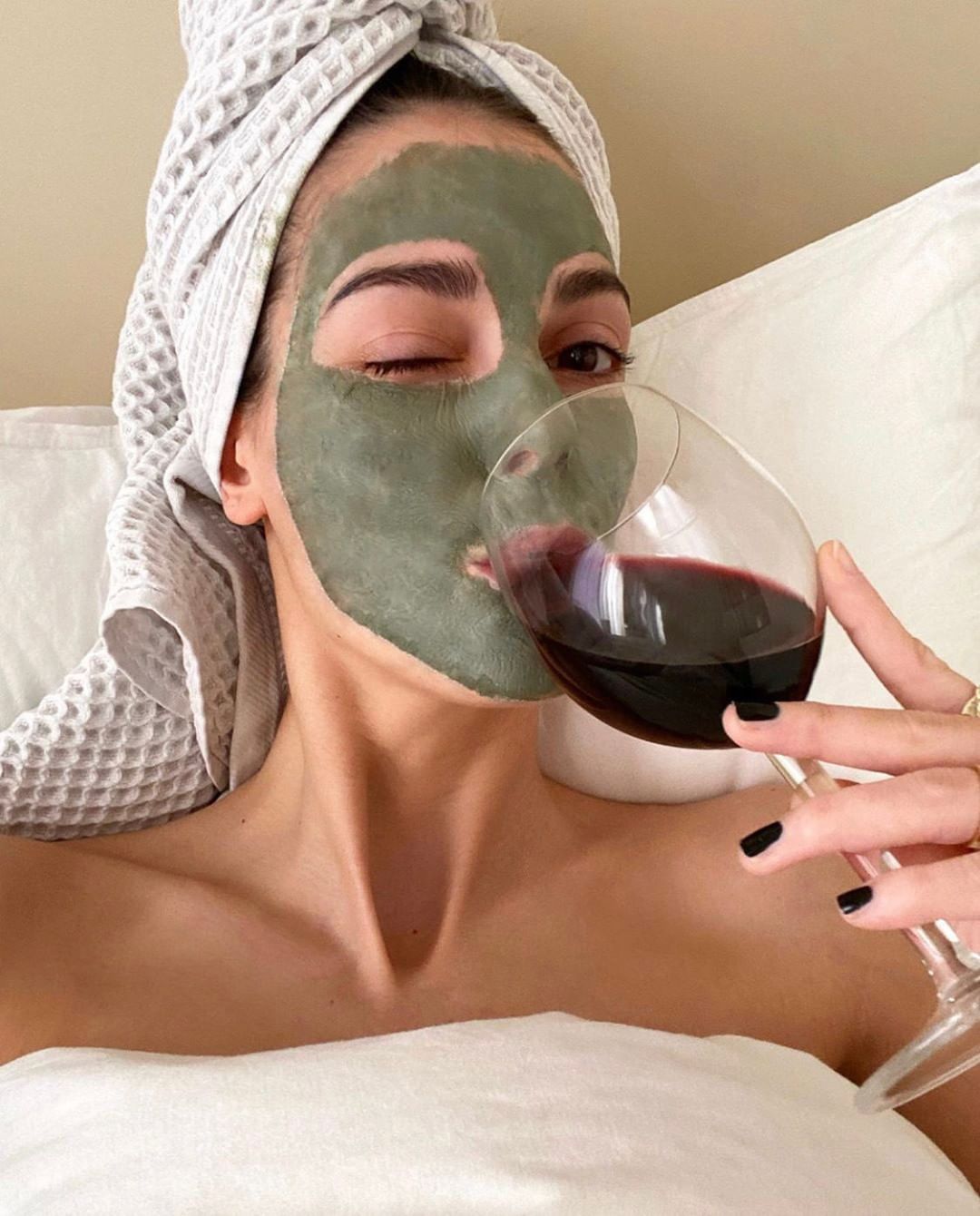 @leiasfez
Eat, drink and be merry is how we like to spend Christmas but our skin often doesn't look quite so jolly in the new year. All the extra sugar and alcohol we consume over the festive period combined with late nights can take its toll on our complexion!
We're not suggesting you rein it in, with the way this month is shaping up, dry January is already off the cards for us. But if your skin is having a little freak out from all of the things you've been indulging in, not to mention the constant mask-wearing, and an added dose of worry thrown in for good measure too, then we can help you to get your skin back on track once the festivities are over.
Here are a couple of things you can do to get back your pre-Christmas glow.
Hydration
Pestle & Mortar Pure Hyaluronic Serum; €42.95
The cheapest and easiest way to get your skin to behave is by drinking water. Chances are that over Christmas it wasn't your drink of choice, so you're probably a little dehydrated.
As well as its obvious hydrating properties, drinking lots of water can help to flush out toxins like sugar and alcohol from your system, so this is a great starting point.
Another way to boost skin's hydration is by including a serum containing Hyaluronic Acid in your routine. Pestle & Mortar is a gorgeous Irish brand and their best-selling Pure Hyaluronic Serum is lightweight and absorbs quickly leaving your skin supple and plump.
Puffiness
The Rose Quartz Gua Sha; €28.00
Increased sugar intake and dehydration can also leave your face looking a little puffy. As well as upping the amount of H20 you're drinking, facial massage can be helpful.
Try a Gua Sha Tool, sounds intimidating but trust us they're super easy to use. You'll likely have spotted these all over Instagram this year but if you're still unsure it's simply a flat piece of jade stone with rounded edges that you can use for facial massage.
As well as helping with lymphatic drainage and decreasing puffiness in the skin, this tool also contours and sculpts your face, ideal after a few too many mince pies. Using a Gua Sha with your favourite facial oil and also help it to more deeply penetrate into the skin.
Breakouts
Skingredients Sally Cleanse; €25.00
Many of us are struggling with breakouts more than ever this year (hello mascne!) and after the indulgence of Christmas, you may be struggling with some angry flare-ups.
What you need in your routine is some salicylic acid. This magic ingredient is great at clearing up breakouts and exfoliating the skin. It comes in many forms, as a targeted spot treatment and serums, but we love it in cleanser form like this Sally Cleanser from The Skin Nerd.
This sorts out problem areas through cleansing, but it can also be used as a targeted spot treatment and as a face mask too!
Have your say
More like this