Skincare Junkie: Facial Peel Aftercare And Why It's Essential
Cara Croke has first-hand experience in why peel aftercare is so important.
Facial peels are believed to be the holy grail of skincare.
You want perfect, glowing skin? Go get a peel. You want to get rid of a build-up of congestion on your face? Get a peel. You want to gain control of the oiliness in your skin? Guess what..you need a peel.
It's true, getting into a good routine of frequent peels will do wonders for your skin, and there's no better feeling than shedding that layer of crusty, old skin to reveal a fresh new base. In saying that, a peel isn't a treatment to be taken lightly, and if you don't do your aftercare properly you might get into a spot (lol) of bother, just like I did.
I've been getting a series of peels on my face at least once a month for the last 6 months with the lovely gals in Renew Clinic in Hatch Street, Dublin. They had my skin glowing, so much so that Rita Ora commented on how nice it was. No, really – THE Rita Ora.
My skin was at its best, and it wasn't till I consumed copious amounts of food and sugary cider during Christmas time that I got a breakout, notably my first in months.
I had a small bit of congestion on my left cheek, nothing that couldn't be cleared up by a quick trip to Renew. Upon my visit, nurse Nicola suggested a stronger version of the acidic peel called a Beta Lift peel, just strong enough to clear up my Christmas sins! I had no problems, just the standard flaking that comes with the territory of a peel.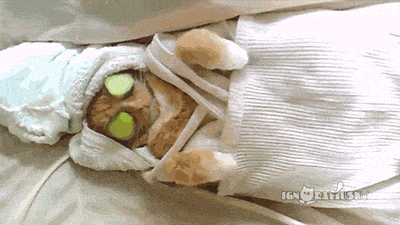 I've talked before about the importance of aftercare when you've had a peel, but not even I took it as seriously as I should have.
After a peel your skin is more exposed, seeing as its protective outer layer has been stripped, and therefore is more open to infection. This is why it's so important to take a break from your stronger products during the week following and use your peel aftercare kit (which is provided in Renew) religiously.
After my peel, my skin purged, meaning a number of spots in my problem area came to the surface, which is totally normal. However, they were sore, under the skin spots that weren't very pretty to look at. Over a couple of days, one spot would disappear and another would return in its place in a vicious cycle. Stupidly, I piled a lot of salicylic acid onto my freshly peeled skin, in hopes that it would dry the spots out. Then, this happened.
The salicylic burned my skin, causing the spots to turn green and produce puss. Delightful.
With the help of a hydrocortisone cream (to remove infection), the redness went down, but I was still left with some hefty marks. Not ideal, but with the advice from the gals in Renew and the use of a sulfur mask, I managed to get the breakout to fade to this stage over 8 weeks.
So what happened? A number of things, according to Nicola.
Like I mentioned earlier, after a peel your skin is very exposed. So it's super important to use your peel aftercare pack, which will contain less harsh versions of your every day cleanser and retinol. If you were to use your usual products directly after, or add new products to your routine, your skin would turn dry and sore.
According to Nicola, I had a mild bacterial infection in my skin – which could have been caused by a number of things. Firstly, I stayed in a hotel three days after my Beta Lift – meaning different pillow cases, different towels and also a different soap which I stupidly used when washing my face in the shower – all very possible causes of infection.
Secondly, using straight salicylic acid on my spots burned the skin, therefore making the fading process longer.
Lastly, there are lots of things that can introduce bacteria to your skin, things we do every day like touching our faces while at our desks, or letting our pets lick our faces. These things wouldn't usually cause your skin to breakout, but after it's been exposed by a peel, this is far more likely.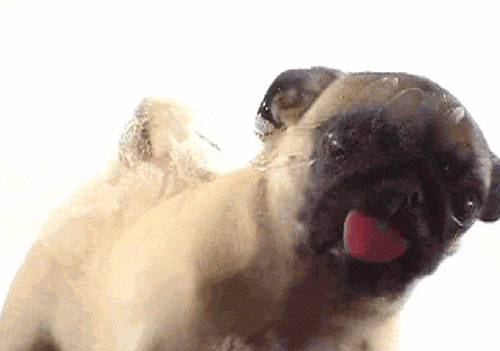 I'm currently using a benzoyl peroxide acne control cream to kill any sign of bacteria in my skin before my next step with Renew – either a peel or IPL laser treatment for pigmentation.
Peels are one of the best facials you can do to transform your skin, and with continued use the results can be incredible. However, it's important to remember that a peel is acidic and there's always going to be some home care involved if you want your skin to look its best. Avoid at-home peels, follow all the instructions your skin esthetician provides in salon, and you'll be stunning in no time!
Follow Nicola and Renew Clinic on Instagram at @nicolalynch1 and @renewclinicie for info on all the fab treatments they offer, or give the lovely gals in Hatch Street a call on 01-6619261.
Have your say
More like this