Zara Addicts, Ready Your Makeup Bags – The Shop Is Launching A Beauty Line
Oh yes.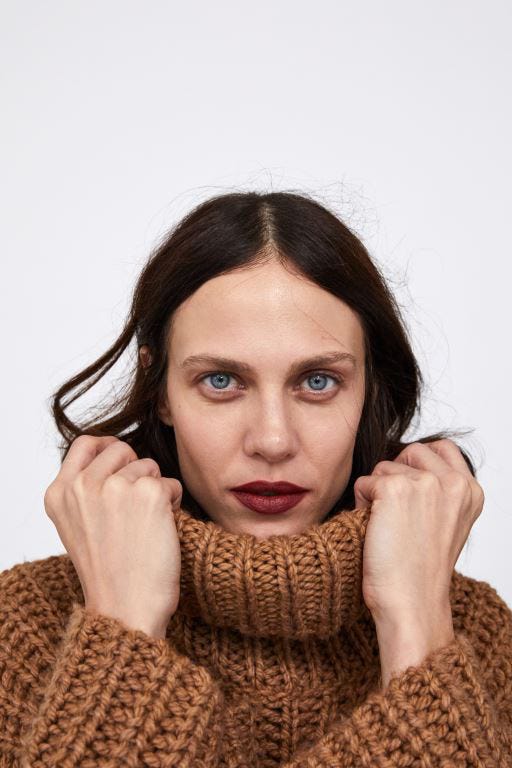 Not content with taking over your wardrobe, Zara is now looking to take over your makeup bag with its new line of cosmetics.
You might remember that the retailer stocked own brand cosmetics in the 2000s, and they've always had affordable perfumes – but now, after the success of rival shop H&M's beauty line, they're trying makeup again.
The collection will begin with two lip products: The Ultimatte lipsticks, available in 12 shades, and a liquid lipstick, available in eight shades and promising 'one stroke application'.
You'll be able to purchase the two products separately for £9.99 (approximately €11) each, but there's also a lip kit containing the two shades used in Zara's AW18 campaign, plus a lip liner.
According to Cosmopolitan, this is just the "initial launch", which implies there's much more to come (we'd love to see them tackle eyeshadows and liner next).
The collection launches on December 5 – it's only available online for the moment, so you won't be able to throw any bits in your basket on your next Zara trip, but consider our curiosity piqued…
Have your say
More like this