11 Great New Books To Get Cosy With On These Chilly Autumn Nights
Why go out when you could stay in?
It's gotten awful cold in the last week or so, hasn't it? So it's only right to spend the evenings curled up under a blanket with a big mug of tea and a good book. You just have to! It's practically the law. Here are 11 new releases we're getting stuck into.
A Keeper by Graham Norton
The second novel from an Irish fave and set to be just as much of a page turner, A Keeper is a tale of ill-fated love and well kept secrets. Elizabeth Keane returns to Ireland after her mother's death, but discovers there is nothing there for her, except for a pile of ribbon-bound letters that reveal a truth that may never have come to light. They may be a find that hold the key to Elizabeth's mother's much-discussed past.
The Importance of Being Aisling by Emer McLysaght and Sarah Breen
Aisling is back and life is good, but when a shock change brings back the prospect of moving Down Home, Aisling is thrown. Can she give up the sophistication of brunch and unlimited Pinot Greej? Will she and Mammy kill each other living back under the same roof? And where does that leave her and John? When a girls' trip to Vegas gives Aisling some unexpected confidence, she decides it's time to grab Ballygobbard by the horns. Throw in a surprise engagement, a very public brawl, new friends and nasty foes, maybe BGB is just what Aisling needs to discover she's stronger than she ever imagined. (Emer and Sarah are the first guests on our amazing new podcast, BTW.)
Living The Dream by Lauren Berry
What's more important, paying the bills on time or personal ambition? That's the question on Emma and Clem's lips. Living in a world of corporate buzzwords, shit pay and living 'back home' to make ends meet, this isn't where they thought they'd be as their 30s loomed, and it's certainly not where they want to be either. As the freedom of their 20s gives way to the adult pressures of success, will Emma and Clem move from unfulfilling day jobs to a career with meaning unscathed? A winner for anyone who's ever cried in the toilets at work.
Game Changer by Cora Staunton
An autobiography from one of modern GAA's most iconic figures. Cora is the highest-scoring forward in the history of Ladies Gaelic Football, made her senior inter-country debut for Mayo at just 13 years of age, has four senior All-Ireland Championships and has won 11 All-Star awards, so it's little wonder she has plenty to discuss in her debut book. In it, Cora candidly recounts the triumphs of her career and the personal struggles that have plagued it.
A Thousand Roads Home by Carmel Harrington
Single Mother Ruth and her son DJ have never felt like they fitted in, but when their home comes under threat, their quiet life is set to change forever. DJ meets Tom, a man who 10 years ago walked out of his house and never looked back. They've all felt like outsiders, living small lives burdened with grief and insecurity, but together these three ordinary people will do an extraordinary thing.
Bridge of Clay by Markus Zusak
This is a a tale of five brothers living together in a house without grown ups – until the day the father who abandoned them walks backs in. There's Matthew, the cynical poet; Rory, forever skipping school; Henry, the money-spinner; Tommy, the pet-collector, and then Clay, the quiet one haunted by an unspeakable act. What is his tragic secret and why has the boys' father returned home?
Your Closest Friend by Karen Perry
When Cara is pulled to safety in the middle of a terror attack by an unlikely rescuer called Amy, she shares too much of herself, but can't remember what she's divulged in the cold light of day. As Cara starts to receive anonymous threats, Amy reappears offering to help. She's the one person who knows her hidden side, but what if Cara's closest friend turned out to be her worst nightmare?
What Would The Spice Girls Do? by Lauren Bravo
Growing up we idolised them and wanted to be them, but the Spice Girls didn't just influence our wardrobes, they had an indisputable effect on the direction of modern day feminism. In this nostalgia-filled book, journalist Lauren Bravo charts that movement, recalls key moments from the band's trajectory and asks 'where is the girl power generation now?' A must-read for anyone who still has Spice World The Movie on VHS.
Hippie by Paulo Coelho
From the author of The Alchemist comes arguably his most autobiographical novel to date. In it, Coelho takes us back in time to relive a generation that dared to challenge the established social order. He tells the story of Paulo as he sets off on a journey in search of a deeper meaning in his life, traveling from Bolivia to Peru, and later through Chile and Argentina, before meeting Karla, a Dutch woman in her 20s in Amsterdam. The two embark on a love story that will set the course of the rest of their lives.
Vox by Christina Dalcher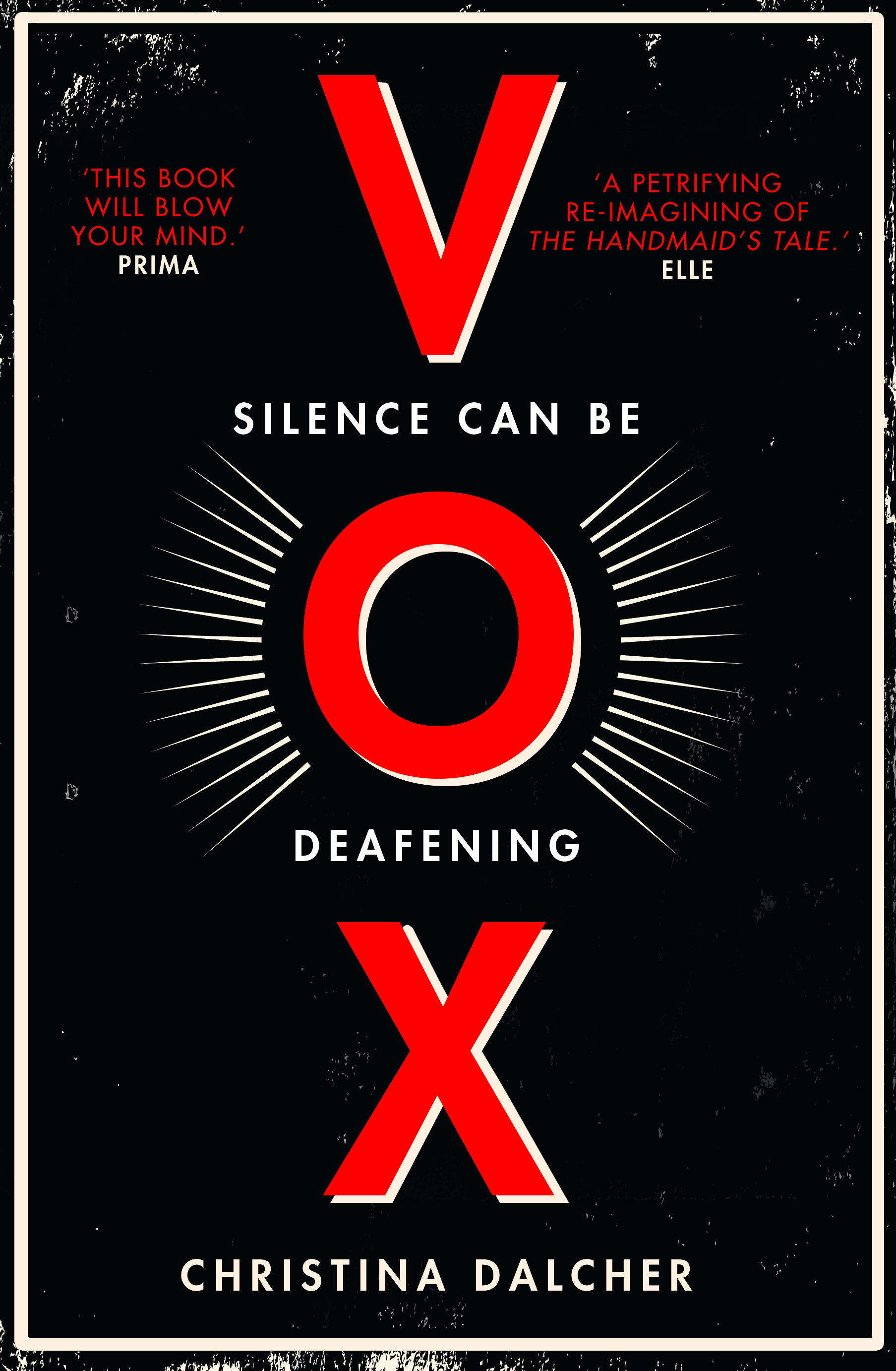 We Irish may be famed for having the gift of the gab, but what would you do if your capacity to communicate was limited to 100 words a day? That's the premise behind Vox. In it, protagonist Jean McClellan finds herself under the rule of a new government that has silenced women, taken away their jobs, frozen their bank accounts and threatened them with electrocution should they speak too much. But Jean will not be silenced. For herself, her daughter and women everywhere, she fights to reclaim her voice.
Transcription by Kate Atkinson
Set in the 1940s, 18-year-old Juliet Armstrong has entered the world of espionage and discovers the work to be both tedious and terrifying. Ten years later, long after the war is over, she finds herself working as a producer at the BBC and is unexpectedly confronted by figures from her past. A different war is being fought now, on a different battleground, but Juliet finds herself once more under threat. A bill of reckoning is due, and she finally begins to realise that there is no action without consequence.
Have your say
More like this