Everything You Need To Know Before Electric Picnic This Weekend, From Stage Times To Food
All your pertinent EP questions, answered.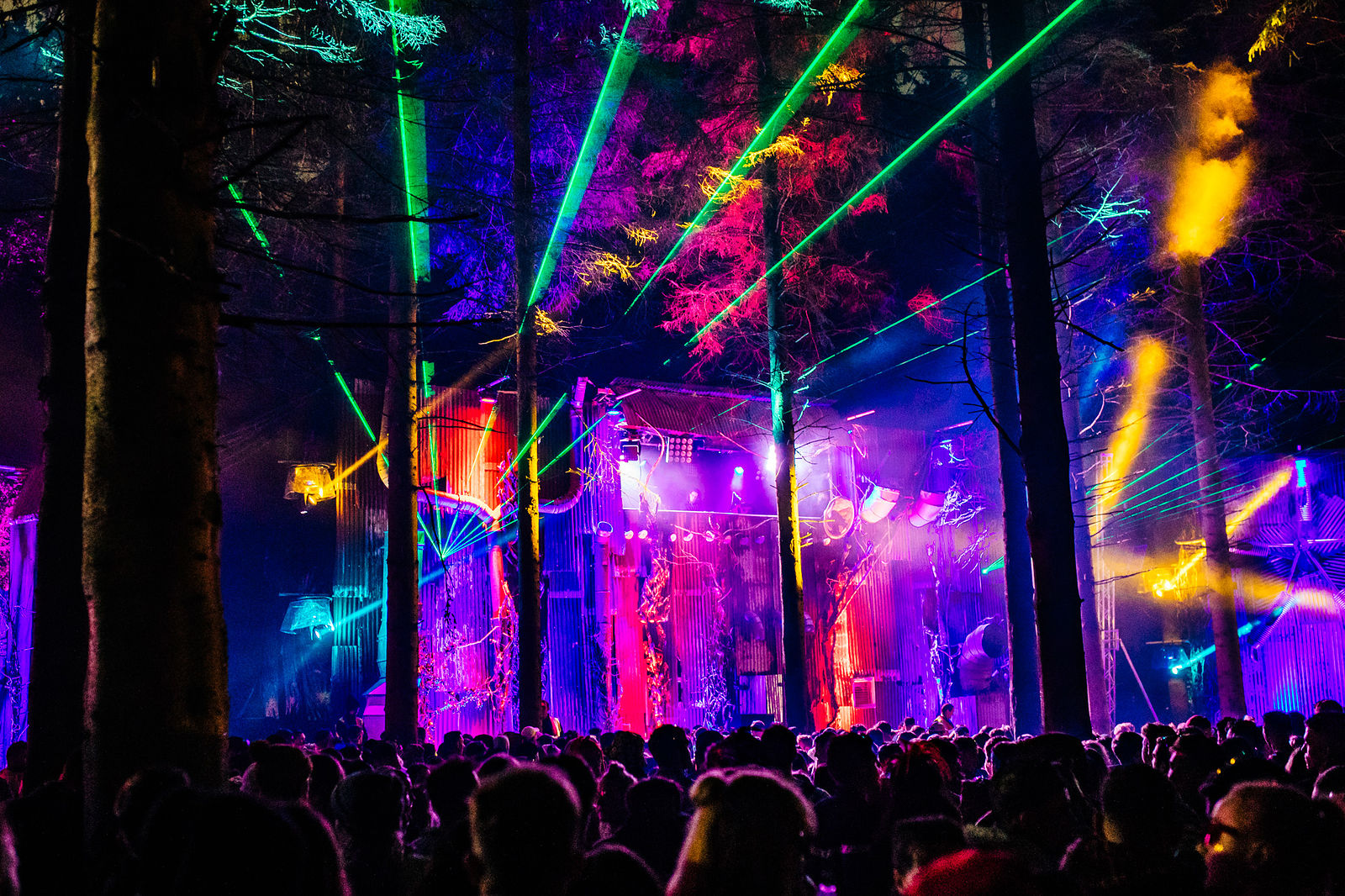 While most of us look forward to the weekend anyway, a good 57,000 of us are REALLY looking forward to it, as Electric Picnic is finally here.
Let us answer a few questions you might have about the festival this year, from the stage times to the possibility of rain.
What's the weather going to be like?
Our 7 day Atlantic Chart shows the precipitation and pressure forecast in 6 hour intervalshttps://t.co/9Giuj4CR5m

A nationwide forecast and outlook covering the next week can be found here. https://t.co/9gKN6SVok4 pic.twitter.com/CwlJyXGf99

— Met Éireann (@MetEireann) August 26, 2019
Eh… not fantastic, by the looks of things. Of course, it's hard to really predict how it's going to go, but at the moment, Met Eireann are advising everyone to pack their rain gear for Friday at the very least.
It'll rain quite heavily on Friday but clear in the evening, with Sunday and Saturday both expected to be clear with some sunshine and showers. Prepare for everything, basically.
Who's playing and when?
Headliners include Hozier, The 1975, Florence and the Machine, Billie Eilish, and The Strokes, but there is absolutely loads to get you going on the smaller stages too, from Irish up-and-comers Inhaler to sad-girl-banger merchant Mitski.
FRIDAY
Main Stage
6pm David Kennan
7.30pm Billie Eilish
9pm Dermot Kennedy
10.30pm Hozier
Electric Arena
6pm Toucan
7.15pm Miles Kane
8.45pm Jarvis Cocker introducing Jarv Is
10.30pm James Blake
Body & Soul main stage
6pm Toshín
7.15pm TPM
8.30pm The Claque
9.15pm Arvo Party
10.45pm Elma Orkestra & Ryan Vail
12am International Teachers of Pop
1.30am Flohio
2.45am Embrz
SATURDAY
Main Stage
1.45pm The Riptide Movement
3.15pm Wild Youth
4.30pm Years & Years
6pm Gerry Cinnamon
7.45pm Christine and the Queens
9.15pm The 1975
11.30pm The Strokes
Electric Arena
2.15pm Aimée
3.15pm Lyra
4.30pm Otherkin
5.45pm Freya Ridings
7pm Charli XCX
8.15pm Metronomy
9.45pm Richie Hawtin
11.30pm Four Tet
Rankin's Wood stage
2pm Post-Party
3pm ELM
4pm Inhaler
5.15pm Alma
6.30pm Maverick Sabre
7.45pm Duff McKagan
9.15pm Brittany Howard
10.30pm Echo & The Bunnymen
Cosby Tent
1pm Happyalone
2pm Isaac Butler
3pm The Clockworks
4.05pm Silverbacks
5.15pm Biig Piig
6.30pm girl in red
8pm Viagra Boys
9.30pm Yves Tumor
11pm Sons of Kemet
Body & Soul main stage
12.30pm April
1.30pm Graham Sweeney
2.30pm Jessica Pratt
3.45pm Kitt Philippa
4.45pm Fonda
6pm Paddy Hanna
7.15pm Inni-K
8.45pm Thumper
9.45pm MangoXMathman
11pm JMSM
12.45am Lamb
2am Kelly-Anne Byrne
SUNDAY
Main Stage
1pm Dublin Gospel Choir
2.30pm Soja
4.15pm Razorlight
5.30pm Jess Glynne
7pm Richard Ashcroft
8.30pm Kodaline
10.30pm Florence + The Machine
Electric Arena
2pm Fangclub
3.30pm King Kong Kompany
4.45pm Sam Fender
6pm Johnny Marr
7.30pm Róisín Murphy
9.15pm J Hus
10.30pm The Streets
Rankin's Wood stage
2pm His Father's Voice
3.15pm Touts
4.30pm Le Boom
5.45pm Talos
7pm All Tvvins
8.15pm Mø
9.30pm Mitski
11pm Michael Kiwanuka
Cosby Tent
2.30pm Declan J Donavan
3.30pm The Wha
4.30pm Cavetown
5.45pm Sea Girls
7pm Sasami
8.15pm Bodega
9.30pm Parquet Courts
11pm Courtney Barnett
Body & Soul main stage
12pm Sult
1.15pm Gemma Bradley
2.15pm Bob Skeleton
3.30pm Junior Brother
4.45pm In Their Thousands
6pm whenyoung
7.15pm Proper Micro NV
8.30pm AE MAK
9.45pm Self Esteem
11.15pm Elder Island
1am King Kong Kompany
2.30am Gaudi
For those who want to get their boogie on, the stage times for all three days at Casa Bacardi are here in this handy graphic:
We'll update this with the rest of the stage times as they're released – you can download the official Electric Picnic app to keep track of everything while you're there. Gorge!
What's going on besides the music?
Tons! There's comedy, podcasts, and weird and wonderful activities galore – it's hard to even begin to cover all that goes on, but here are a few standouts.
I love to visit the My Lovely Ranch in the Trailer Park every year on the Saturday morning to hug rescue dogs and pet little horses and goats. You won't meet a better cure for the fear.
The Comedy Tent is full of big names, including sketch trio Foil Arms & Hog, keyboard wizard David O'Doherty, the legendary Deirdre O'Kane, and RTE stalwart Bernard O'Shea.
Over in the Mindfield, you can listen in on live podcast recordings from Alison Spittle, Blindboy Boatclub, It Galz, and Una Mullally and Andrea Horan's United Ireland.
Electric Ireland's Throwback Stage is a banger as per usual, with Bonnie Tyler, Mr Motivator, Lords of Strut and N-Trance ready to serenade us with nostalgia.
Finally, Sing Along Social are bringing their brand of unadulterated joy to the Heineken Stage on Saturday at 7pm and Sunday at 6.30pm. What better way to let loose than scream along to pop classics with a load of strangers?
What about the fooooood?
We know everyone knows the food at Electric Picnic is very good, but we'll say it again: The food at Electric Picnic is very good.
The queues for the Kinara Kitchen truck are that long because their Pakistani/Eastern cuisine is SUBLIME, and every year a Saba massaman curry saves my life on the Sunday. No joke. There are tons of vegan and veggie options, and of course plenty of curry cheese chips as far as the eye can see.
Last year, Just Eat brought Bray faves Platform Pizza and Box Burger to the festival, and they'll return this year with even more beloved restaurants that can be served to you by Just Eat waiters. Who said the festival experience can't be luxurious?
If you are one of the lucky few to get your hands on a ticket, congrats – you're going to have a hell of a weekend. Be good now!
Have your say
More like this