Looking For A Good Book To Chill In The Garden With? We've Got You Sorted
You'll want to add these 5 page-turners to your list
With this being the mildest March we've experienced in recent memory, spending a little more time outside is most certainly on the cards – even if it does involve wrapping up in a blanket.
And what better way to spend an hour or to in the garden now that the brighter evenings are creeping in, than with the company of a good book? Resident book expert at STELLAR, Hannah Hillyer has rounded up some of her favourite picks for Spring.
Again, Rachel by Marian Keyes
Nobody captures Irish dialogue and comedy quite like Marian, which is why for decades now she's been one of Ireland's most beloved writers. And one of her most loved novels, Rachel's Holiday is finally getting a sequel!
First published in 1998, the sequel will see Rachel Walsh return, but thankfully will be set in pre-Covid times. In Again, Rachel we will see Rachel now working at The Cloisters where she once went to rehab as well as revisiting some of our favourite Walsh characters.
Speaking about it's release Marian shared; "Rachel's Holiday is a book that meant a lot to many people and I really hope that the sequel does justice to your faith in me."
Idol by Louise O'Neill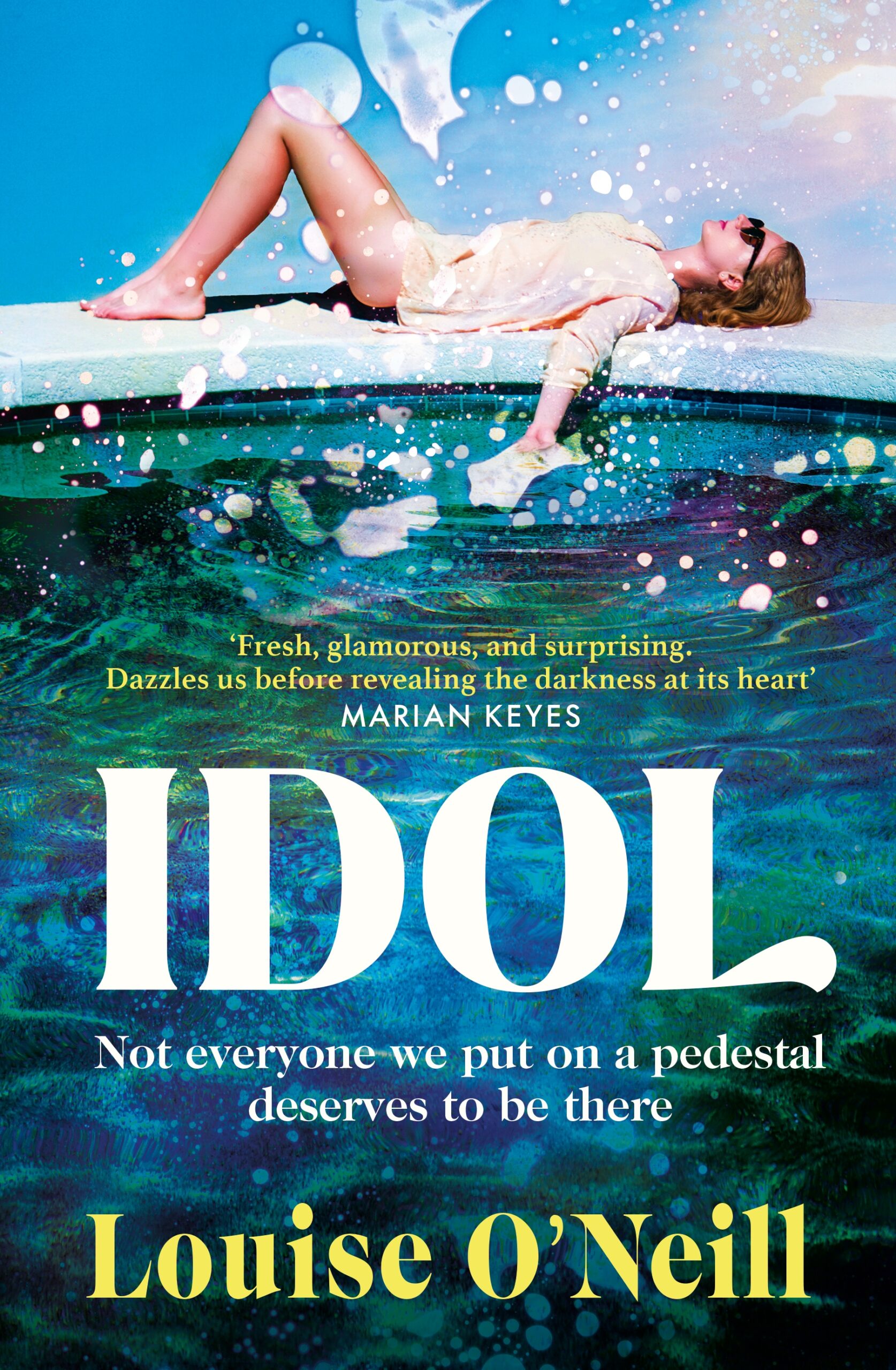 We're always eagerly anticipating a release from Lousie O'Neill, and the the Irish authors latest has been stirring up excitement amongst those who bagged an early copy.
Idol follows the story of Samatha Miller, an American influencer/motivational speaker who also runs a wellness empire. Adored by her followers, she writes an essay which details her teenage sexual awakening with her best friend at the time, Lisa. After the essay goes viral, it becomes clear that this is not how Lisa remembers the incident at all.
Never one to shy away from difficult topics, in this book Louise delves into how people can have completely different memories of the exact same event and we, the readers get to decide who to believe.
Any Girl by Mia Döring
If you're looking for something to really sink your teeth into, we'd recommend picking up a copy of Any Girl by Mia Döring. This gut wrenching memoir delves into sexual exploitation and the sex trade in Ireland, as well as Mia surviving rape at just sixteen.
Now a psychotherapist based in Dublin, Mia specialises in sexual trauama and shared that she struggled to write the book which is deeply personal. By sharing her story in such a raw and honest way she hopes to inspire others to open up about their own experiences "With bravery and compassion."
"My hope is that by being empathic and courageous within myself, the book does something to aid this process," she added.
The Herd by Emily Edwards
Ok, so the idea of reading a fiction novel that delves into the world of vaccines may at first glance sound unappealing at the moment, but this gripping new novel from Emily Edwards will certainly be enough to change your mind.
Following two best friends, who are also godmothers to each other's daughters, their friendship is tested over a particularly thorny issue, vaccinations. Although Elizabeth and Bryony have always been total opposites, it has always worked within their relationship, until they have differing opinions over such an important subject. Everything changes after what seems like a harmless white lie before a child's birthday party, that leads to huge repercussions.
With the TV rights already sold for this one, as well as fans of the book including Jodi Picoult and Louise O'Neill, we think it's going to be one of the hottest reads of 2022.
Breaking Point by Edel Coffey 
If you're in the mood to embrace the moody winter weather, we can't think of anything better to curl up on the sofa with than a good thriller. Breaking Point is Irish journalist, Edel Coffey's debut novel and it is a gripping and harrowing story of a mother who makes an irreversible mistake.
Following the story of Susannah, who is quite literally pushed to breaking when her job as a doctor, professor and researcher pulls her in every direction and then one day, after an emergency at work, she does the unimaginable, accidentally leaving her young daughter in the car on a hot day.
By the time she realises what she has done it is already too late, and what follows is a tale that crosses over into the coverage of the story by journalist, Adelaide, where it brings up ghosts from her own past. You won't be able to put this one down.
Tags:
Have your say
More like this