Stuck For Things To Do This January? Here's 4 Gorgeous Reads To Boost Your Mood
Grab a cuppa and hop on the sofa
Whether you subscribe to the cliche of  'new year, new me' or not, you can't deny the satisfaction of entering a new year with a clean slate. Taking stock of your life and looking at some of the *small* things we can do to better it over the coming 12 months, it's likely that 'reading more' made it to quite a few people's list for their 2022 goals.
Although the world is still falling apart around us, taking a positive from a negative spending more time at home – whether it's because you're isolating, trying to limit your socialising, or just hibernating from the cold, what better time to get cracking on that reading list?
We've rounded up 4 of the best reads to ease you into 2022, sure to put a pep in any step.
Reputation by Lex Croucher 
If the wait for the release of Bridgerton season 2 is excruciatingly slow (just 2 more months to go), then we'd recommend picking up this new release from Lex Croucher. With a tagline like: 'It's a truth universally acknowledged that girls just wanna have fun' you can be 100% certain that this is going to be a must-have for anyone that loves a period drama.
Set in Regency era England the story follows Georgina as she begins to mix with some questionable characters in the upper echelons of society. What follows is a hilarious tale of love, drama, and debauchery that would rival a weekend with the Featheringtons. Described as a cross between Mean Girls and Pride and Prejudice, this is sure to be on everyone's summer reading list this year – it's definitely on ours.
The Comfort Book by Matt Haig 
If you found solace in Matt Haig's Instagram account over the past 15 months, then you're not alone. Sometimes profound, sometimes funny, Matt has a knack for writing about mental health in an accessible and engaging way.
Throughout the pandemic the Sunday Time Bestseller was working on this little gem of a book. Unlike his other titles which deep dive into mental health or fiction, this is designed for you to pick up and dip in and out of whenever you feel like it. Filled with uplifting titbits of wisdom and philosophy it's been written by Matt to comfort you at your lowest, give you hope and the feeling of a warm hug.
We Need To Talk About Money by Otegha Uwagba
Does talking about money give you the ick? Well, you're not alone as a whopping 70% of people don't talk about their finances. It could also be that you don't know where to start, or are perhaps worried you'll sound silly for asking an obvious question.
If this sounds like you then you have to get your hands on Otegha Uwagba's latest. You may already know her from her infamous Little Black Book: A Toolkit For Working Women which was a runaway success when it was released back in  2017. This new book from Otegha is a bible for modern women on how to handle your money. Told through a searingly personal and honest account of her own finances, as well as other women's stories it will help remove the secrecy that surrounds our finances. Covering everything from misogyny to toxic workplaces it also delves into the emotional impact, as well as how society, race, and background can affect our income and how we treat money.
When Dreams Come True: The Heartbreak and Hope on My Journey to Motherhood by Rosanna Davison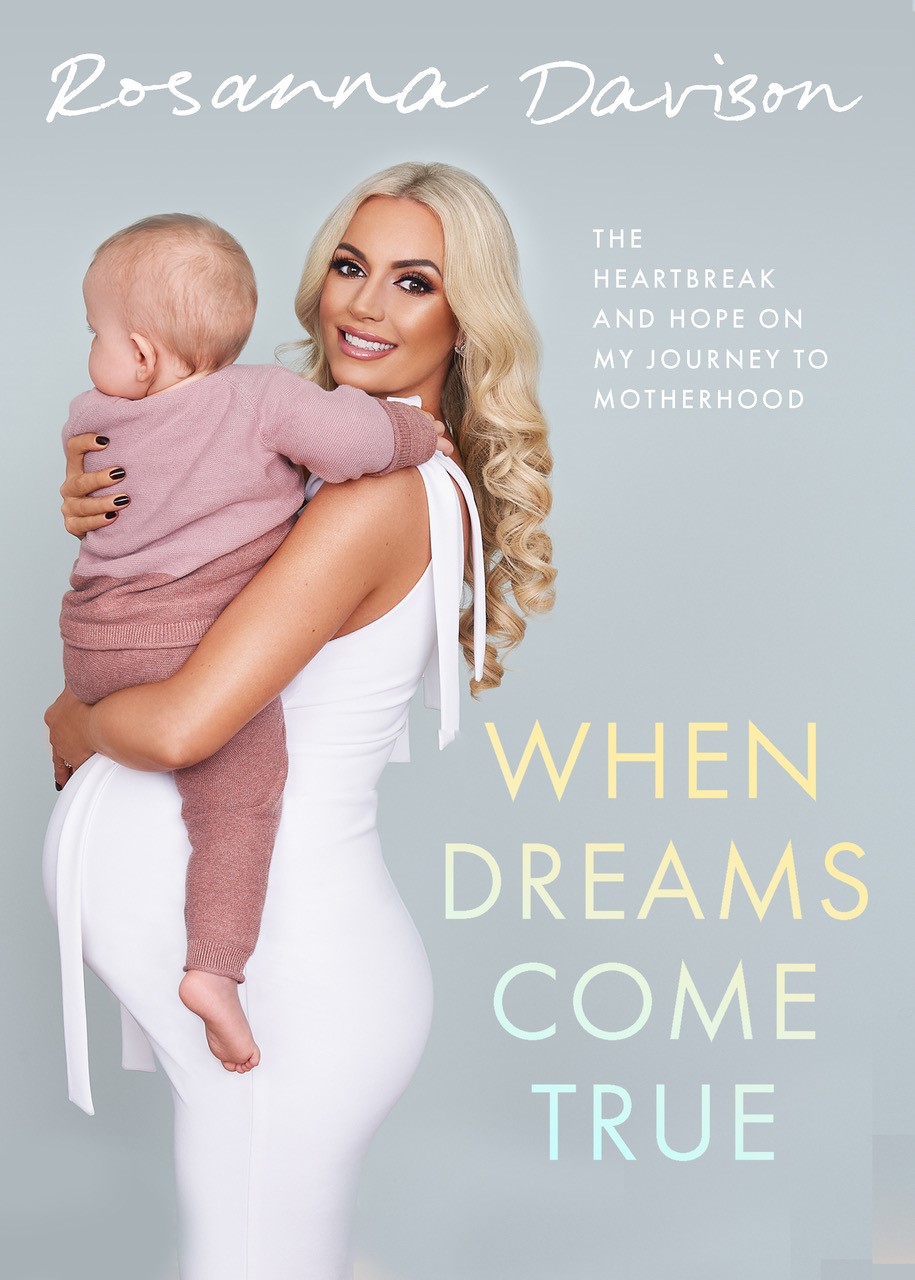 Ever since Rosanna Davison first opened up online about her infertility struggles many have found strength and solidarity in following her story. Appearing on The Late Late Show early last year Rosanna spoke about her fourteen devastating miscarriages before she and her husband Wes Quirke made the decision to have a child, a little girl they named Sophia, via surrogacy. Then, just one year after welcoming Sophia into the world, the couple announced they were expecting twins. The identical twin boys, Hugo and Oscar, were born late last year, a miracle the pair never thought possible.
Now, Rosanna has revealed she has written a book which will delve further into the fascinating story of her journey to become a mother. Speaking about the book she said: "By sharing the heartbreak and hope on my path to motherhood, I hope to give others struggling with infertility, pregnancy loss, or even new parenthood my support to feel less alone on what can be a difficult and traumatic road."
Have your say
More like this