The 17 Best Movie Adaptations Of All Time
Sometimes book-to-screen can work out very well for all involved.
Crazy Rich Asians
Last summer's big hit rom-com started out life as a book of the same name by Kevin Kwan, which spawned two sequels. The film was praised for being faithful to the original novel, and also for being the first major Hollywood motion picture featuring an all-Asian cast in more than 25 years.
Fun fact – Kwan sold the lm rights for just $1 in return for a continuing role in development and creative decisions after an interested producer suggested whitewashing the main female role. Eye roll to the end of time, and fair play Kevin! It made a $200 million profit, FYI.
The Shining
Stephen King's work has been adapted many, many times over the years, notably with It, Misery and Carrie. The Shining is held up as the most, eh, shining example though, thanks to Stanley Kubrick's infinitely creepy take on the novel and immersive way of producing the film. If the book was so scary that Joey had to put it in the freezer in Friends, the film is even more so thanks to the eerie sound design and Jack Nicholson's perfectly deranged performance.
The Godfather
Often dubbed the greatest film ever made, Francis Ford Coppola's original flick was adapted from Mario Puzo's novel of the same name in 1972 and was an instant critical and commercial hit. The sequel followed two years later working from Puzo's source material but expanding on it further, and it frequently tops lists of follow-ups that are even better than the original. As a Brando fan, I love part one, but the whole saga is a must-watch.
The Devil Wears Prada
People often debate which is better, the book or the movie, but I think Meryl Streep's incredible portrayal of Miranda Priestley answers that one – she makes a rather one dimensional and unlikable character in Lauren Weisberger's novel human, although still a bit of a wagon of course. Said to be based on Weisberger's own experience of assisting Vogue editor-in-chief Anna Wintour, there was a lot of artistic licence taken. Saying that, it's the kind of movie you can watch over and over again and it never gets old.
The Notebook
Nicholas Sparks is the king of the romance novel turned movie, with the likes of Dear John, A Walk To Remember and The Last Song all massive hits (with very similar posters, tbh). The Notebook is undeniably the best of the bunch though; a combination of perfect casting and chemistry between Ryan Gosling and Rachel McAdams, a sad story involving cute old people, and the careful hands of director Nick Cassavetes. The finest sob-fest there is.
Sense & Sensibility
There have been so many adaptations of Jane Austen's work over the years that we could have listed dozens – even Clueless is a riff on Austen's Emma – but this screenplay by Emma Thompson is the biggest crowd pleaser. Ang Lee's gorgeous film perfectly captures the fall of the Dashwood sisters and the "marriage plot" so popular in English literature.
Gone Girl
Gillian Flynn's novel was snapped up by Hollywood and turned into a movie by the same name pretty quickly; unsurprising perhaps, as the book is so cinematic. Rosamund Pike as ice-cool Amy was brilliant casting, Ben Affleck as Nick seemed a bit odd at first but in the end he was a great mix of sleazy and charming, troubled and sexy. Honourable mention for The Girl On The Train here, another beloved twisty Teenies novel artfully adapted.
The Hunger Games
It's not the first teen book saga sold into a movie franchise – heya Twilight, Divergent et al – but it is the best adaptation of the bunch. Jennifer Lawrence turned out to be the perfect Katniss Everdeen, and Gary Ross' production brings Panem to life in just the way many readers of Suzanne Collins' books imagined it.
Atonement
The film that made our Saoirse Ronan a star, and got her nominated for an Oscar at the tender age of 13, is based on a novel by English writer Ian McEwan. The complicated
plot that centres on lies and misremembered incidents, perspective and regret was beautifully brought to life by director Joe Wright, and anyone that's seen it remembers how stunning the shots of the English countryside and wartime France are – and that green silk dress worn by Keira Knightley.
Love, Simon
My favourite romantic comedy of last year was this gorgeous take on Becky Albertelli's novel Simon vs the Homo Sapiens Agenda, which tells the story of the eponymous Simon struggling to tell his loved ones that he's gay. It was the first Hollywood movie to focus on a gay teenage drama, and it's ultimately incredibly sweet and life-affirming. The same year, Call Me By Your Name was also adapted from a difficult narrative into a more art-house film that received several Oscar nods and was notable again for focusing on gay relationships. More of this, please.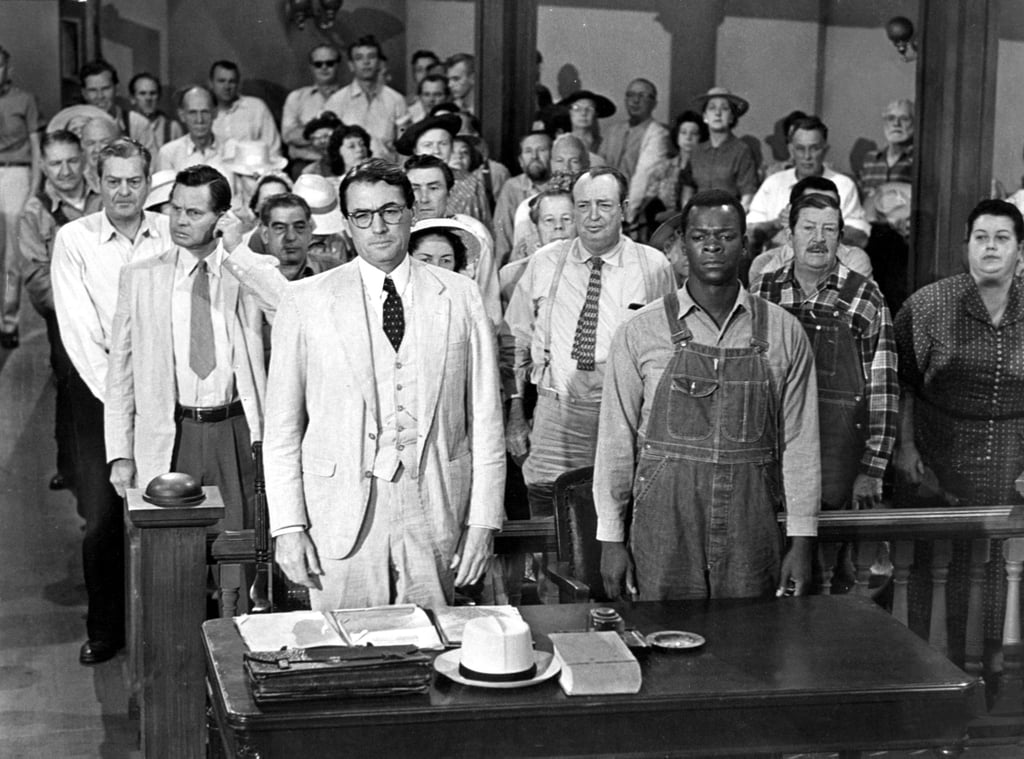 To Kill A Mockingbird
Hands up who read Harper Lee's seminal novel in school? Yep, me too. Hands up who also cut corners by watching the 1962 lm starring Gregory Peck as Atticus? Yeah, also me.
The book won a Pulitzer so the film had to be well-received and it was, earning more than six times its budget and three Oscars from eight nominations. Part courtroom drama, both family melodrama, it's got that gorgeous mix of childhood innocence and adult reality that's made it an enduring classic.
The Help
Author Kathryn Stockett's debut was rejected by more than 60 literary agents, so you can imagine how thrilled she was when a Hollywood studio acquired the rights to the novel she fought so hard to have published.
An examination of racial turmoil in Sixties Jackson, Mississippi, it focuses on black maids working for white women, and the gal brave enough to tell their story when nobody wanted to listen to it. The movie spawned four Academy Award nominations, one win for Octavia Spencer and by the time it came out in 2011, the book had sold seven million copies. Yas, Kathryn!
American Psycho
Made in the year 2000, the lm stars Christian Bale in a career-defining role as Patrick Bateman, a New York investment banker with a seemingly glamorous life and an incredibly dark side. Based on the 1991 novel by satirist Brett Easton Ellis, the film is a faithful, stylish adaptation of the book by two women, Mary Harron and Guinevere Turner.
Trainspotting
The adaptation of Irvine Welsh's novel was always going to be tricky, considering the material is so very Scottish in terms of language and colloquialisms. Its structure as a group of short stories and its focus on a group of heroin users also seemed to be an obstacle, but screenwriter John Hodge loved it, and made it his goal to "produce a screenplay which would seem to have a beginning, a middle and an end, would last 90 minutes and would convey at least some of the spirit and the content of the book." Mission accomplished, John – his work was Oscar-nominated and many think of Danny Boyle's film as one of the best British movies ever made.
Room
Irish-Canadian author Emma Donoghue's 2010 novel Room won tons of awards, so it was extra exciting when Irish production company Element Pictures and director Lenny Abrahamson chose to develop it into an all-star movie with Brie Larson and Jacob Tremblay. The book's narrative is a tricky one, told from the point of view of a five year-old boy, but the filmmakers transformed the prose into a very watchable script that Larson even won the Best Actress Oscar for.
Me Before You
Jojo Moyes' novel is firmly rooted in the weepy-lit category, with its sad tale of a quadriplegic man determined to end his own life falling in love with his carer. But somehow it manages to be as uplifting as it is devastating, thanks largely in part to how it's written.
The film version is even more upsetting because Emilia Clarke and Sam Claflin in are very well cast and it all feels incredibly real. If you're into crying yourself sick, there's also teen cancer drama The Fault in Our Stars, and of course the husband-death-based PS I Love You, by Irish author Cecelia Ahern.
Harry Potter
Where to start with the Potterverse? I remember people being aghast at such precious source material being turned into movies at all, but now the eight films are rewatched by millions annually and introduced to new generations all the time. Are they as good as the books? Well, in some ways they make sense of the more complicated aspects, and visually, they're inspired – look at Hogwarts and Voldemort and try imagine them any other way. But for me, it's not an either/or situation. Read the books for JK's amazing prose, and watch the films for entertainment. See also Lord of the Rings – Peter Jackson's imagining of Tolkein's Middle Earth is pretty breathtaking, albeit long.
Have your say
More like this