What's On The Cards For You In July? Find Out With STELLAR's Tarotscopes
White Witch Patricia Weston has consulted her tarot deck for you.
Need a bit of guidance for July? STELLAR'S Tarotscopes, cast by White Witch Patricia Weston, will reveal what's on the cards for you in love, life, and work.
Aries (March 20-April 19) – NINE OF CUPS
With the Nine of Cups in your sign this month Aries you are feeling rather smug and satisfied with yourself, and so you should. You've worked hard for everything you have, so take some time out to count your blessings and appreciate how far you've come and all the experiences you have gained along the way. This month sees you surveying your surroundings and feeling really happy about all you've got – enjoy it, it's been a long time in the making.
Taurus (April 20-May 20) – THE MAGICIAN
The Magician in your sign this month Taurus reminds you that you are the creator of your own destiny. You hold all the tools to create and manifest the life of your dreams. You are a powerful creator, so pick up your tools and get manifesting! Write down all that you desire and set your plans in motion. This is a good month to set your goals very clearly, and as you're a very determined sign you're sure to set your target and see it right through to the end.
Gemini (May 21-June 20) – THE DEVIL
Oh Gemini, time to watch those bad habits that have been creeping up over the last few months. With the Devil in your sign this month you may have been overindulging. If you feel your waistline is about to burst, then it's time to cut back and streamline your diet a little bit. You may have been overdoing things to excess, so the Devil tarot comes as a stark reminder to curb your over-enthusiasm and get back to a more balanced lifestyle.
Cancer (June 21-July 22) – QUEEN OF PENTACLES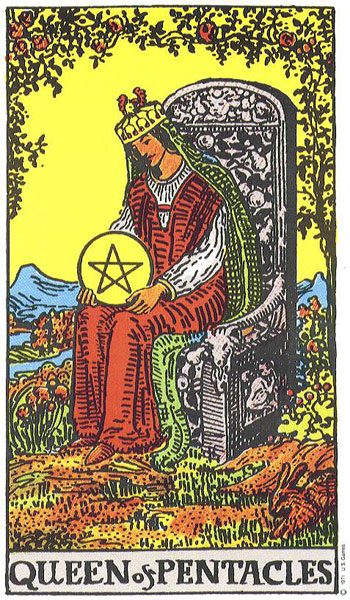 Cancer, the Queen of Pentacles in your sign this month encourages you to get outside more and connect with the earth. As a home loving sign, you can also indulge in some gardening to make your living space look even more beautiful. Get outside and get in touch with Mother Earth for some much-needed grounding and relaxation. And with the new Moon in your sign this month this offers a great opportunity to create something new and beautiful that will be a pleasure to look at and bring you no end of joy.
Leo (July 23-August 22) – SEVEN OF PENTACLES
Leo, the Seven of Pentacles tarot popping up in your sign this month shows you how far you have come financially. You have gained and lost financially, and the losses have certainly been a blow to your pride, but all is not lost as the seven of pentacles shows you that you have savings and the ability to stash and put away some much-needed rainy day cash. Remember you are resourceful, and you will always have money flow in and out of your life, so set up a good plan for even more shrewd financial future investing.
Virgo (August 23-September 22) – KNIGHT OF CUPS
The Knight of Cups is a gentle, sensitive young soul Virgo, and as a caring sign this card coming through reminds you to also take good care of yourself. Your sensitivities may be heightened this month and you may find yourself being even more empathetic towards your fellow beings, so take extra care to protect yourself from harsh and negative energies and give yourself a break this month from the Negative Nellys and constant complainers in your life. And with the planet of love, Venus moving into your sign this month you'll be even more inclined to appreciate all that is beautiful and that most definitely includes you!
Libra (September 23-October 22) – THE TOWER
The tower bursts into your sign this month Libra, and it's not the most appealing tarot card, but taken as a heads up it can really turn things around for you in a positive way. The Tower tarot brings old, worn out ideas and situations crashing down. Get ahead of the game now by figuring out what has to go in your life and what has to stay. If you're holding on to situations out of guilt, duty or heaviness then it's time to ruthlessly kick them out of your life and make some space for the good stuff.
Scorpio (October 23-November 21) – EIGHT OF PENTACLES
With the Eight of Pentacles in your sign this month Scorpio the focus is on building up your assets. And as Jupiter, the planet of money, luck and inheritances goes direct in your sign this month it's all about the money, and you find yourself preoccupied by what you can do with all this cash. Take some time to dream up all the wonderful things you can do with an abundance of money and get yourself into a really great mood whilst raising your vibration at the same time.
Sagittarius (November 22-December 21) – TEN OF CUPS
The Ten of Cups Tarot in your sign Sagittarius is a welcome sight. This is the card of joy, family,  happiness, and celebration. You'll find spending time with family this month is really fulfilling and fun and you get an opportunity to make some great memories, just be sure to take plenty of photos to look back on in years to come and to bring a smile to your face.
Capricorn (December 22-January 20) – THE EMPEROR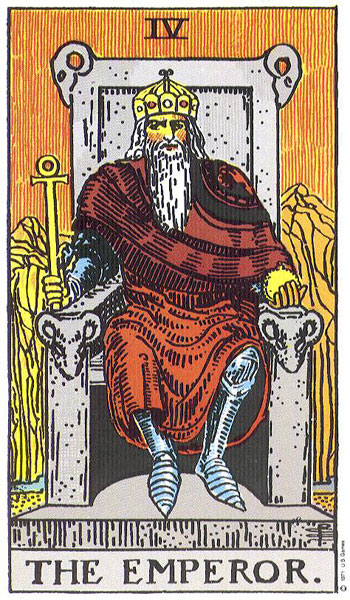 The Emperor is the card of stability, authority and taking charge of situations. There's no messiness allowed with this tarot card's energy this month Capricorn, so you will be encouraged to get organised and ensure everything is in its place and there is a place for everything. You'll be glad you took the time to get your life into super ship shape this month as seeing your life in order will give you great satisfaction and free you up for a bit of much needed fun on the side!
Aquarius (January 20 – February 18) – ACE OF PENTACLES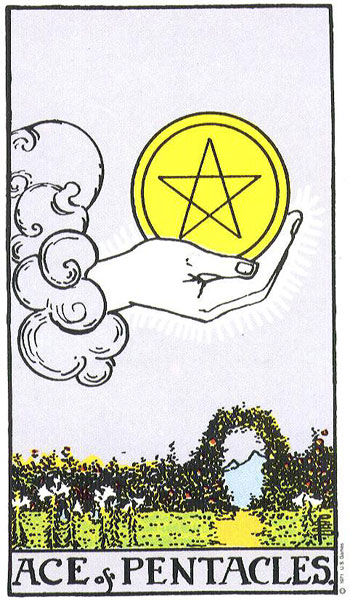 There's a full moon in your sign this month Aquarius and with the magical combination of the Ace of Pentacles tarot, you're on to a winner. Aces are lucky, and you have a fabulous opportunity to put all your dreams into action now. Use your wonderfully offbeat, eccentric vibe this month to create the life you crave. Set your intentions with the moon and this lucky hit from this card and get manifesting!
Pisces (February 19 – March 19) – SIX OF PENTACLES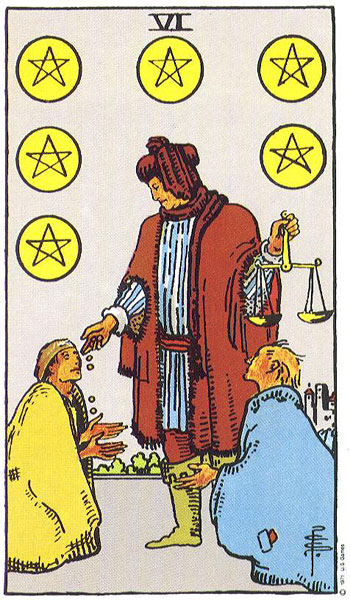 The six of pentacles in your sign this month Pisces encourages you to keep everything in balance. So, if you feel you've been giving away too much of yourself it's time to pull back and redress the balance. Also, be mindful of your spending and keep all your outgoings and ingoings in perfect balance.
Have your say
More like this