There's no hard and fast rule about this, as every couple will be different. One of you may be earning less than the other, but still totally willing and able to split the bills by half. It's equally possible that one of you could be earning less but also have a loan to pay off or other financial commitments to see to each month, making an equal split harder to manage.
Be open with each other about what you can handle, and agree to check in every so often to see if that has changed. Personal finance website The Balance suggests that each partner pays the same percentage of their differing monthly incomes towards the bills, which works out fairly for all involved.
The easiest thing to do to pool your funds is to open a new bank account under both your names, and pay your bills from there. "You could transfer a predetermined amount of money to this account each month. The amount could be equal for both of you, or according to salaries," says Emilie. "The rest of your money is kept in your personal accounts. You can then work on your household budget together but still decide to pay for other things with your 'own' account – for example, birthday gifts and dinners.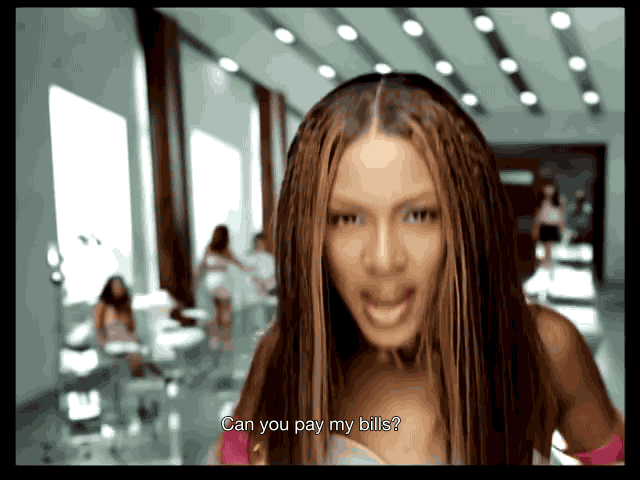 "It's a good way to stash the money needed for rent and bills at the start of the month. You have a better idea of where your money is going, and if you keep on budget, the expenses won't get mixed with your personal spending. But bear in mind that you both have full access of the account and that the money can be withdrawn by either of you."
Yep, this is a joint account we're talking about here, which is a pretty big step for most couples. It requires transparency, trust, and commitment to a mutual goal (ie. keeping the both of you afloat), so if the idea gives you the heebie-jeebies, you might not be ready to take that step just yet. Apps like Acasa, which manage and split household expenses for you, could be a good mid-point.
Financial adviser Emily Sanders tells HerMoney.com that the most happily married couples she's seen are "the ones that kept their money separate for their entire marriage. It takes away some of the power and control issues that tend to be associated with how we use our money." So keep that in mind.
I've just discovered my fiancé has debts. What do I do?
As tempting as it is to stick your head firmly in the sand when it comes debt, it's incredibly important to be honest with your partner about what you owe (and how you came to owe it). If you're on the other side, try not to be judgemental. "You've both got to know what you're in for, so asking each other about outstanding debts is crucial," says Emilie. "Whether it's credit card debts, student debts, or informal family debts, having an idea of what's owed will help you both when it comes down to the nitty gritty details, like drafting a strategy to repay them."
It is probably not the best idea to pony up the cash to cover the debt yourself – or worse, sign off on a loan or credit card to help them do so. Melissa Browne, author of Unf**k Your Finances, has come up with a few ways you can support your partner while they're paying it back, without becoming financially involved. For example: If you're adept at managing your money, share your good habits with them. Arrange a monthly chat to see how they're getting on with repayments. And don't chastise them for spending money if they're doing what they can to clear the debt.
I'm a saver, but they're a spender living payday to payday. Does financial incompatibility spell the end of our relationship?
Not necessarily! As Emilie says, it's important to recognise who you are with money. "You're not just a 'saver' or a 'spender' – we're all a bit of both," she points out. "We didn't receive any formal financial education, so most of our financial habits were acquired while we were very young, and money means so many different things for different people."
Having regular, honest chats about your finances, and being open to each other's perspectives, is (hopefully) the key to less money-related arguments down the line. And in a way, that's probably the most romantic thing you can do for each other.