Can A Christmas-Sceptic Learn To Embrace The Festive Season? One STELLAR Writer Finds Out
Megan Roantree has always felt a bit uneasy when it comes to Christmas.
Grinch wouldn't quite be the word I'd use to describe myself, but only because it makes me sound like a miserable person, but I am not one to embrace Christmas as so many others do. I wasn't born an anti-Christmas person. When I was a kid looking forward to Santa I was super excited like everyone else. It was a magical time full of wonder and colour, not to mention presents and sweets.
Having said that, I was only eight when this time of year didn't feel so cheerful. I was in Crumlin Children's Hospital being treated for pancreatitis and had already been in for a few weeks. Doctors couldn't give us a clear answer about whether I'd get home for Christmas, and suddenly I realised that this exciting season was something that could be taken away from you. I felt worried and upset about not being in my own house on Christmas morning, stressing about whether Santa would find me in St Anne's Ward. Thankfully I did get home that year for a couple of days, but eight is quite a young age to learn about the stress of the season.
It didn't stop there. I lost my dad in January of 2008. For months leading up to it, I was constantly told 'he might not make it to Christmas'. December 25th became a benchmark for how long someone could hold on for before they passed away. The days surrounding Christmas were bittersweet, knowing we were lucky enough to still have him, while also knowing it would be his last. Just a few years later my best friend passed away in November. These two losses bookended the season with grief, and a reminder that the people you should be celebrating with aren't here.
If you do hate Christmas, media is a less than ideal place to work because it basically starts in August and there is no ignoring the silly season. Over the last few weeks I've headed to festive events and parties in an attempt to find my Christmas spirit. And while I thoroughly enjoyed a few cocktails and getting gift ideas for friends and family members, it didn't suddenly turn me into Santa's number one fan. While attending Christmas themed events didn't shake me from my bah humbug-ness, chatting to people about the time of year and the love they have for it did make me think a little differently.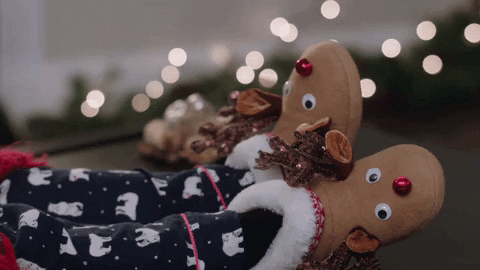 My brother and his wife moved abroad a few months ago, which means that Christmas is now a time when I can look forward to seeing them. They are set to have a huge wedding party over Christmas after having a small ceremony a few months ago. The excitement and organising that is involved in a wedding has helped put some sparkle back into the season for me. While I will always associate Christmas with losing family members, I can now associate it with gaining some too.
Having moved to Dublin over five years ago I rarely get home for more than two nights at a time, due to work and the long commute home to The West. One aspect I always appreciate about Christmas is seeing my friends, hanging out with my family, and spending some quality time at home, for more than a weekend. Catching up properly over a hot whiskey rather than a WhatsApp group is so much better.
My boyfriend and I moved in together a few months ago and the minute we found our cute little house, he was looking for a spot to fit a Christmas tree (in September!). He's suggested having a big Christmas dinner with our friends even though our tiny house will only fit four around the table, and he's told me he knows what he's getting me for Christmas even though my birthday hasn't come around yet. Perhaps living with a Santa in our little home will help me to embrace the cosiness of Christmas. And thinking of our house all lit up with fairy lights and decorations does have me feeling warm inside.
I think Christmas will always make me feel a little anxious. There is no escaping that it can be a difficult time for so many people, but with reunions, a family wedding and a new home, I am slowly but surely learning to embrace the positive elements of this time of year… but I'll never be the '20 weeks till Christmas' in August type of girl!
Have your say
More like this