How To Get Involved With #SmallChangeTuesday, The Irish Instagram Community All About Helping The Planet
"All small changes matter and make a difference."
It's never been more clear: Our planet is in trouble. Last month's frightening UN Climate Change report found that 'unprecedented changes' need to be made to keep global temperatures from rising to dangerous levels, and we've very little time to roll them out.
The report has made many people sit up and wonder what they can do to help, including Rebecca Flynn (@flynnfluencer on Instagram).
"Climate change is a massive thing for me when I worry about the future for my kids. After reading that report, I thought, 'This isn't something we can stick our heads in the sand about and ignore'," she told STELLAR. "It's going to happen not just in our children's lifetimes, but our lifetime."
She decided to take action on Instagram – every Tuesday, she encourages her followers to share the small changes they're making to benefit our planet in the hopes of inspiring others to do the same. A little community has built up around the hashtag #smallchangetuesday, and each week more and more people are joining in with new ideas and solutions.
"The reaction has been very positive. I did have one person saying, 'If our government and our corporations don't cop on, what's the point in this?'," she says.
I completely understand where that person is coming from, but if people are doing the small things, if it gets them caring, it'll get them voting, putting pressure on their TDs, making decisions about where they buy from… It's very difficult to ethically consume in the society that we live in, but making the small changes and starting to think about it will lead to bigger changes.
"It's about doing what you can with what you have and what you can afford. All of the small changes matter and make a difference."
Wondering what you can do? Here are a few sustainable switches you can make – follow Rebecca and the #smallchangetuesday hashtag for more inspiration.
Get into reusable coffee cups and water bottles
You probably have one at home already, so why not commit to using it? Many coffee shops now offer discounts as an incentive for people to bring in reusable cups.
Make DIY 'wipes' and 'cotton pads'
You can buy ready-made reusable cotton pads, but they're just as easily made out of old towels or cotton t-shirts (they mightn't look as pretty as the ones above, but they'll do the same job). Just pop them in the wash after you use them and they'll be as good as new.
Rebecca has ditched the wipes around the house, keeping a stack of face cloths on hand to clean up after her two children. "Our parents didn't have wipes, they cleaned us with a cloth," she says – good point, no?
Consider a menstrual cup
It's kind of staggering when you think of how many pads and tampons we've thrown away over the years. Changing to a menstrual cup is the ideal solution – while it might be tricky to get used to at first (one STELLAR writer shared her account of that here), it will last you for ages and save you money in the process.
Ditch the cling film
Many people are turning to wraps made of beeswax as a reusable alternative to cling film. These ones are made by a beekeeper based in Cork – they're easy to clean, keep things fresh, and last well over a year.
Try a solid shampoo bar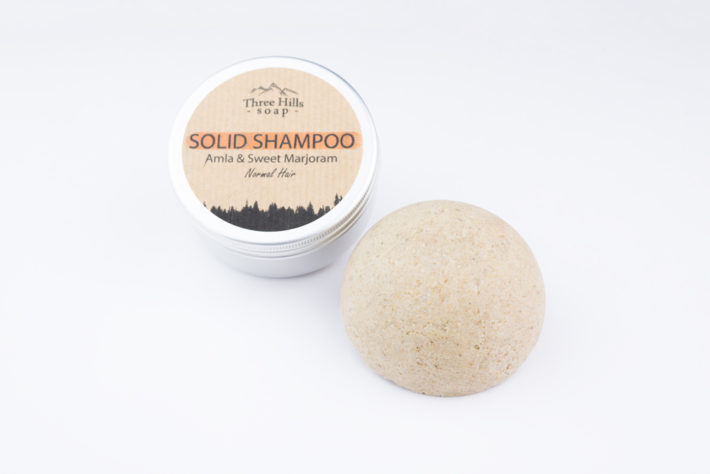 Just another way to cut down on single-use plastics – plus, they're dead handy for travelling. Lush do loads of different kinds, and this Irish-made brand also has a lovely range.
Bring your own bag
Put one of the 500 canvas tote bags you have in the house into your handbag and leave it there (and remember to put it back in when you use it). See? You're already helping!
Aim to eat less meat
Cutting down on meat is good for your health, yes, but it's also good for the planet – the meat trade is as big a contributor to climate change as the oil industry. #MeatlessMondays is an international movement encouraging people to go meat-free for one day a week, and the hashtag is full of great recipe ideas.
Got any great ideas to share? Let us know!
Have your say
More like this