Maser's Repeal The 8th Mural Is Back In Temple Bar, Two Years After It Was Painted Over
The first iteration of the mural was removed due to 'planning issues'... but she's back.
#repealthe8th pic.twitter.com/8H2I5caNCH

— Maser (@MaserArt) July 25, 2016
Maser's now iconic Repeal The Eighth mural has returned to the Project Arts Centre in Dublin's Temple Bar, two years after it was painted over.
The mural was created in collaboration with the website The HunReal Issues, who announced the comeback earlier today:
Guess who's back… pic.twitter.com/CxpYZcCHPD

— The HunReal Issues (@HunRealIssues) April 9, 2018
It first appeared on the front of the centre in July of 2016 – it was removed two weeks later after Dublin City Council said that the art was in violation of a planning act. However, previous murals in the same space did not receive any warnings from the council.
Its removal sparked a huge uproar, with many replicas of the artwork appearing around the city soon afterwards:
Banners in the windows of @ICCLtweet offices today- replicas of Repeal the 8th mural by @MaserArt @HunRealIssues# pic.twitter.com/bFuN9M0WIM

— Ruth Kennedy (@ruthkennedy1) August 3, 2016
Maser's design has since become one of the most recognisable symbols of the movement, appearing on t-shirts, badges and posters.
Now, the mural is back at its original home, and looking just as good as she did two years ago, may we say?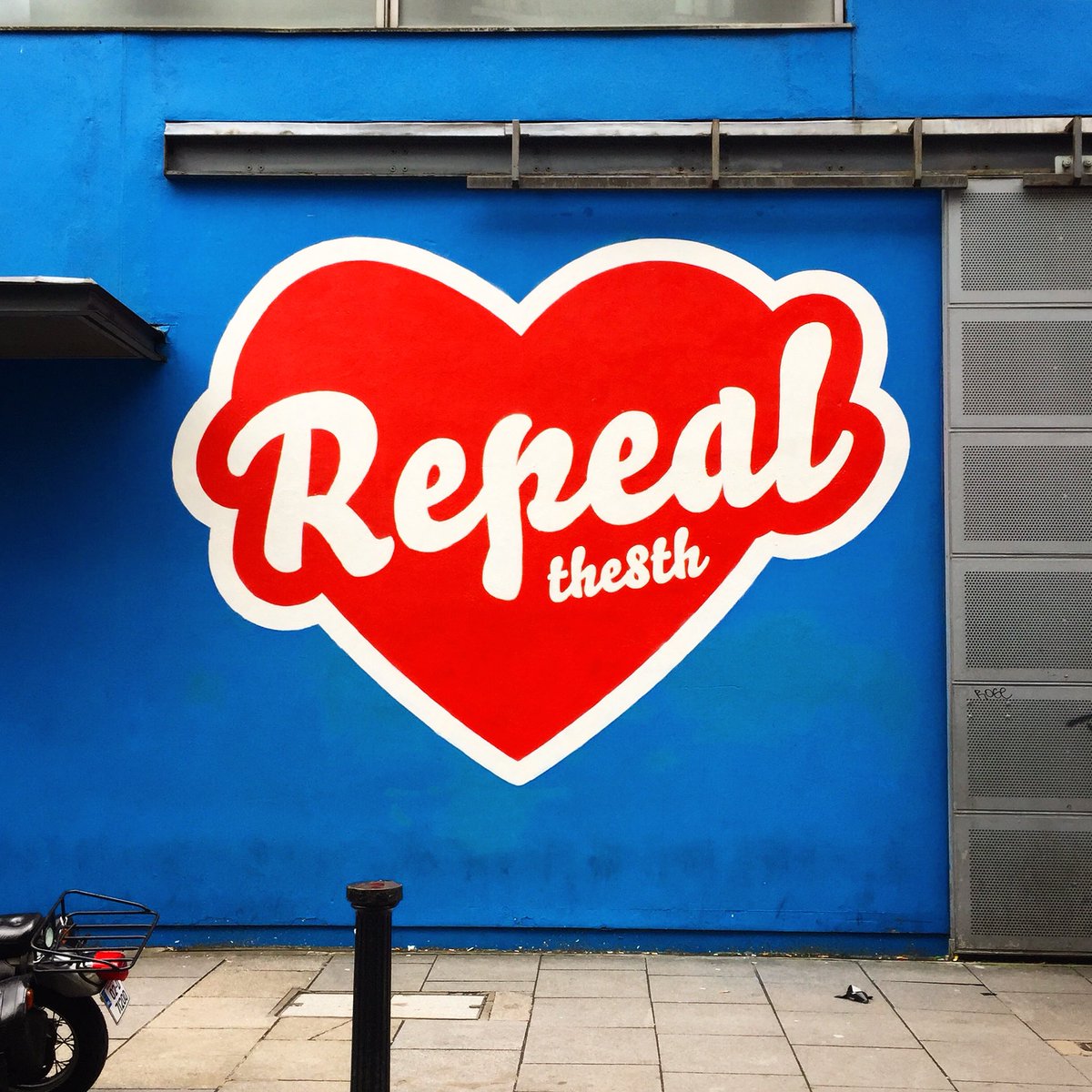 Gorgeous.
Have your say
More like this