Anna has been getting on our nerves for the past few episodes of Love Island, but we have to thank her – because if she didn't choose to couple up with Ovie in Casa Amor, we wouldn't have been able to get to know the man at all.
The 6ft 7 professional basketball player is probably the most chilled-out fella to ever enter the villa, and isn't here for any drama. He's just enjoying making friends and being on holiday. And for that, we must honour him.
Hopefully he won't do a Michael and make us eat our words, but for now… Ovie, you're a treasure.
Just everything about this moment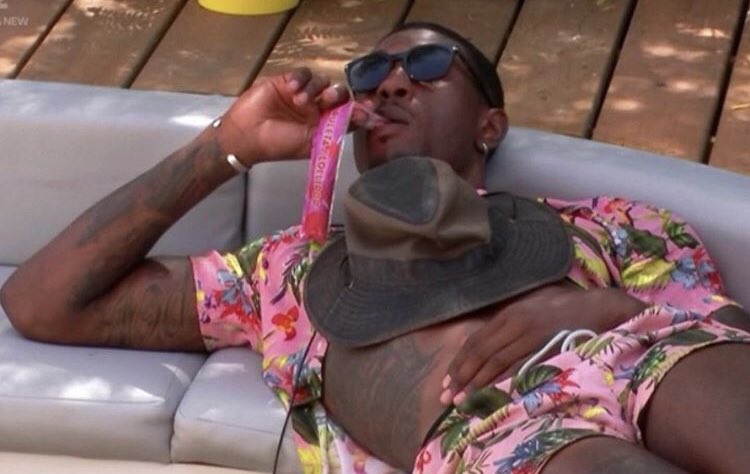 We don't know how Anna could accuse Ovie of making a scene when he was literally lying there having a Mr Freeze, completely at ease.
When Jordan was moving on Anna in front of him, but he was just having fun in the background
It's always time to hit the woah!
When he could find the music in the sound of a kettle boiling
The man enjoys his morning cup of tea. We know the feeling.
And rejoiced in the nightly bathroom routine
Brushing your teeth is more fun when you're dancing.
When he just wanted to be the bottom of the heart
Curtis was trying to assemble the Islanders into a heart to surprise Molly-Mae after Tommy asked her to be his girlfriend – and not only was Ovie fully on board, he had a specific role in mind for himself.
When he went to sleep in a bucket hat for some reason
And an eye mask, because he was taking no chances sleeping outside on the day bed.
When he reacted to Maura pulling Amy for a chat about Curtis just as we all did at home
We love when the Islanders momentarily forget they're actually in the villa and not watching everything unfold from their couch.
Every moment of his sweet friendship with Amber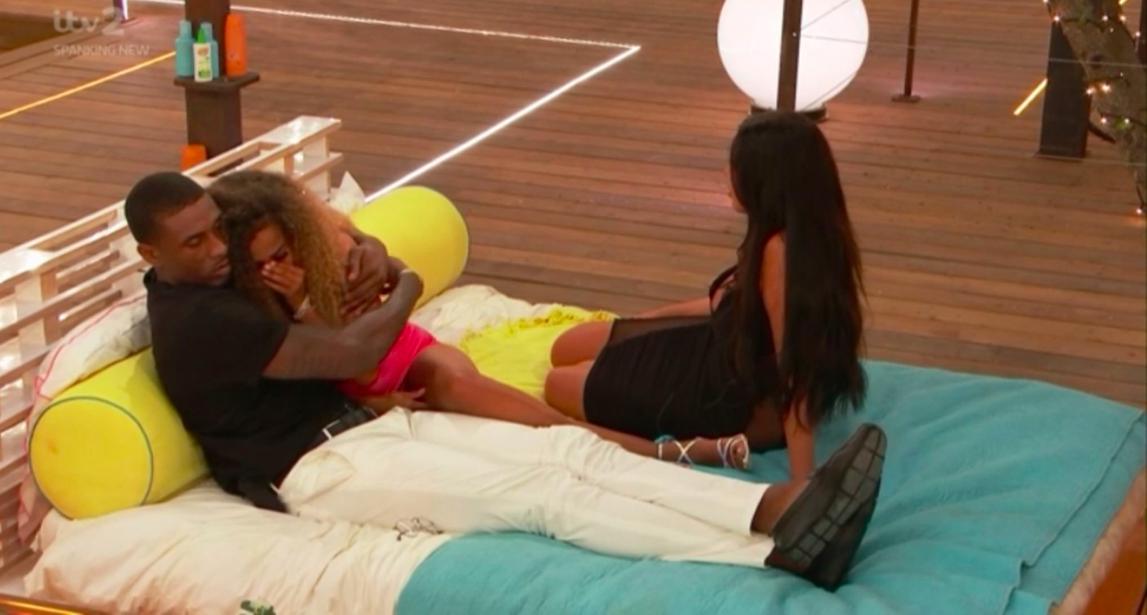 While some viewers would like to see them couple up for real, we love seeing Amber and Ovie be great friends to each other. He comforted her throughout the Michael shite, she calmed him during the Anna business, and they seem to understand each other innately. It's very good.
We do hope Ovie hangs around the villa for the rest of the series – the show needs his mature, calming, respectful presence. In fact, at this stage they just give him and Amber the £50k as a platonic couple and be done with it. We have no choice but to stan.
Have your say
More like this