Alison Spittle Is Bringing Together Loads Of Irish Funny Women For A Comedy Night For Repeal
Have some laughs for choice on April 13.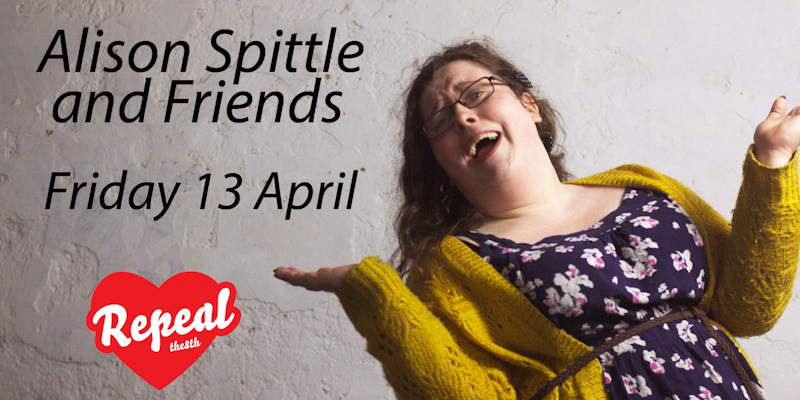 Want to have a bit of craic while helping to repeal the Eighth Amendment? Sure you do.
On Friday April 13, comedian Alison Spittle will bring together some of Ireland's funniest women (and a token man) for a Comedy Night for Repeal in Dublin's Hangar venue.
The line up includes Aoife Dooley (AKA Your One Nikita), Ruth Hunter, Breda Larkin, Emma Doran, and Conor O'Toole.
The event is in support of Together For Yes, the national campaign to repeal the Eighth Amendment that joins together groups like the Abortion Rights Campaign, Women's Aid, and the Rape Crisis Network Ireland.
Speaking to STELLAR, Alison explained why she's taking part:
I believe in a person's right to choose. Fair play to the organisers, campaigners, the people who go out door to door and canvas. I'm very inspired by the campaign, especially people like Tara Flynn and other advocates sharing their story and putting themselves up for scrutiny.
"The night will be like any other comedy night," she said. "I'm trying to help in the easiest way possible, by just doing what I would be doing anyway."
Tickets cost from €12-€15, with all proceeds going to Together For Yes – get yours here.
Have your say
More like this