All The Winners From VIP Publishing's Power Of Women Awards
Celebrating the best and brightest female entrepreneurs in Ireland.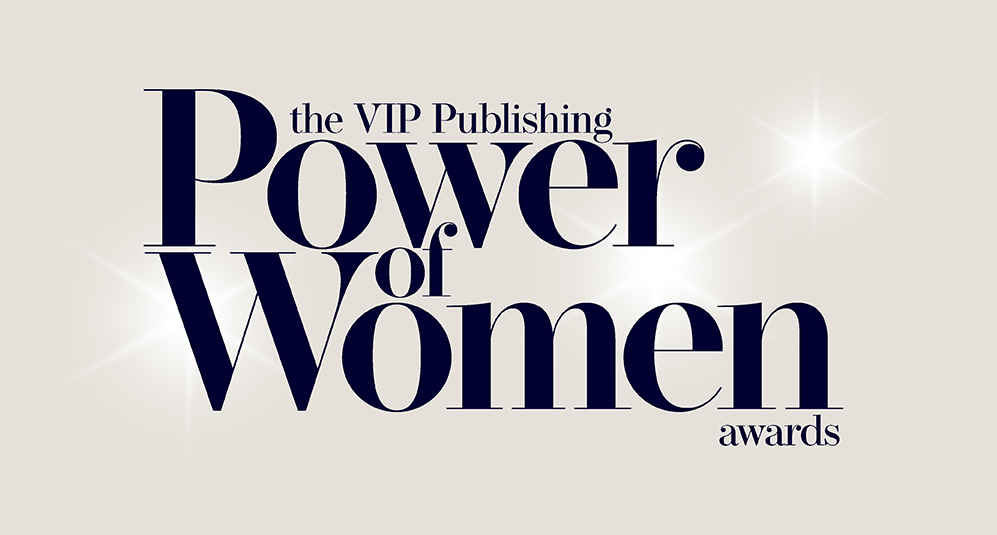 On Friday, VIP Publishing hosted the inaugural Power of Women Awards, celebrating the best and brightest female entrepreneurs in Ireland, across the worlds of fashion, technology, beauty, lifestyle, wellness and more!
In the stunning surrounds of Dublin's Marker Hotel guests were treated to Malfy G&T on arrival, followed by a fabulous three course luncheon.
All of our winners, decided by an expert panel will also be profiled in the December issue of VIP Magazine.
Here are the amazing winners on the day…
The Lifestyle Award Presented by Bianca Luykx of VIP Magazine
The Lifestyle Award, is to celebrate those whose passion projects in food, wellness, interiors and travel have evolved into a business. 
Winner: Ailbhe Keane of Izzy Wheels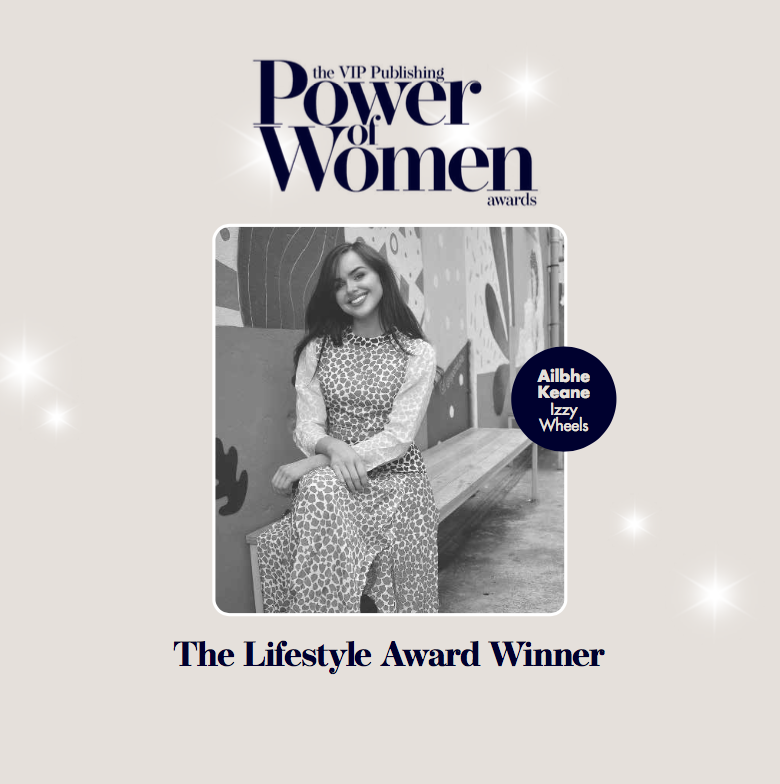 Izzy Wheels was founded by Galway based sisters, Ailbhe and Izzy Keane. Izzy, who has spina bifida, has always loved to use her wheelchair as a way of expressing her personality and love of colour. Since the pair were very young they have enjoyed customising and decorating Izzy's wheels and then in 2016 they set up their own brand creating a range of colourful wheelchair covers.
Creative Director Ailbhe works closely with their designers and they have collaborated with the likes of Marvel, Hello Kitty and Barbie and have been featured in the likes of Vogue, Elle, Cosmopolitan and Oprah Magazine. Both sisters were both named on Forbes' 30 Under 30 list back in 2018 and as their latest collaboration is with Disney, we're sure this is only the beginning of what's to come.
The Tech Award Presented by Julie Dilger of Google Ireland
The Tech Award, in association with Google, celebrates the women who's innovation and drive meet to bring something entirely new to the digital realm.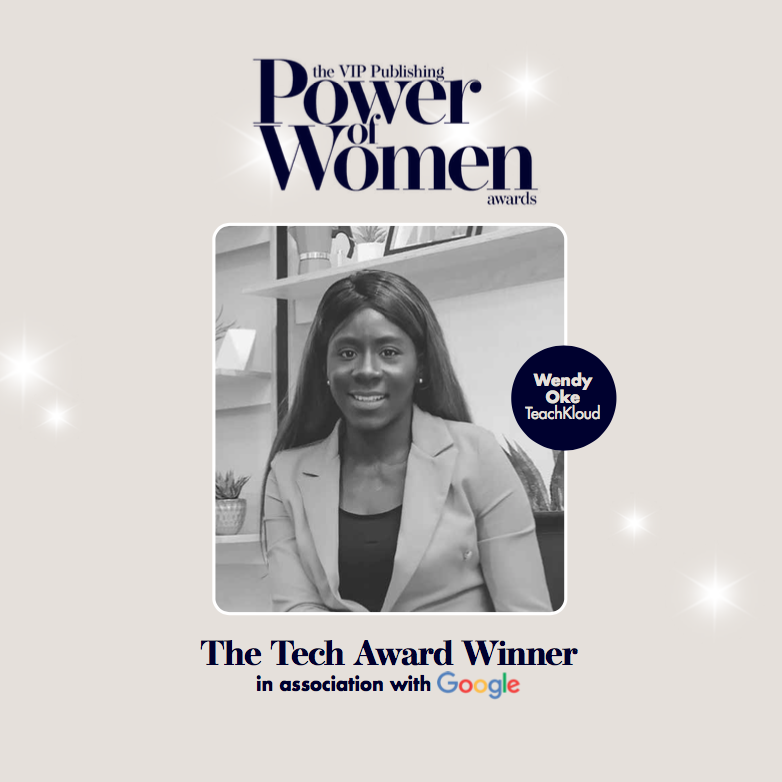 Winner – Wendy Oke, TeachKloud
Developed by an innovative Douglas woman, Dr Wendy Oke, TeachKloud is a start-up developed technology platform, founded in February 2017, for use by creches and preschools. Employing 10 people, the start-up was also a national finalist for the Ireland's Best Young Entrepreneur competition two years ago.
The app promises to reduce administrative tasks and paperwork by up to 50%. Describing it as "the Netflix for children's learning" it features educational videos from expert teachers around the world on topics such as yoga, dance, drama, literacy, science experiments and puppetry.
The Beauty Industry Award Presented by Sinead Taylor of Lindt
The Beauty Award, in association with Lindt, celebrates the trailblazing women across the beauty market, from retail to services.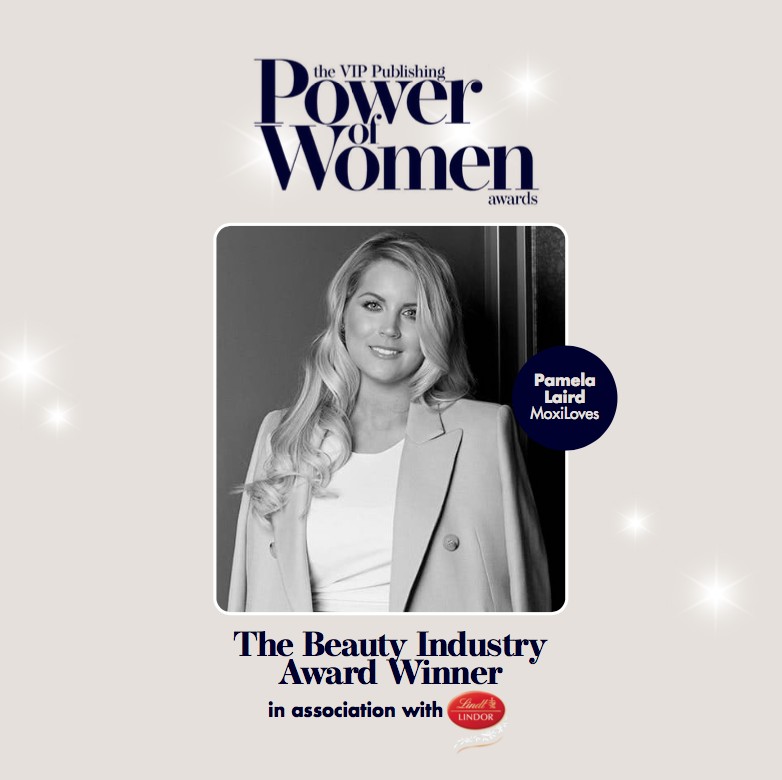 Winner – Pamela Laird, MoxiLoves 
A trained nail technician and renowned beautician, Pamela followed in her mother's footsteps when entering the beauty world. She spotted a gap in the market in 2016 for convenient products that doubled as beauty hacks, and MoxiLoves was born.
She's expanded the company since that initial launch, and was a contestant on BBC's The Apprentice in 2019.
The Media Communications Award Presented by Triona McCarthy
The Media and Communications Award, is celebrating the incredible women who spread the word for a living, and do it with aplomb!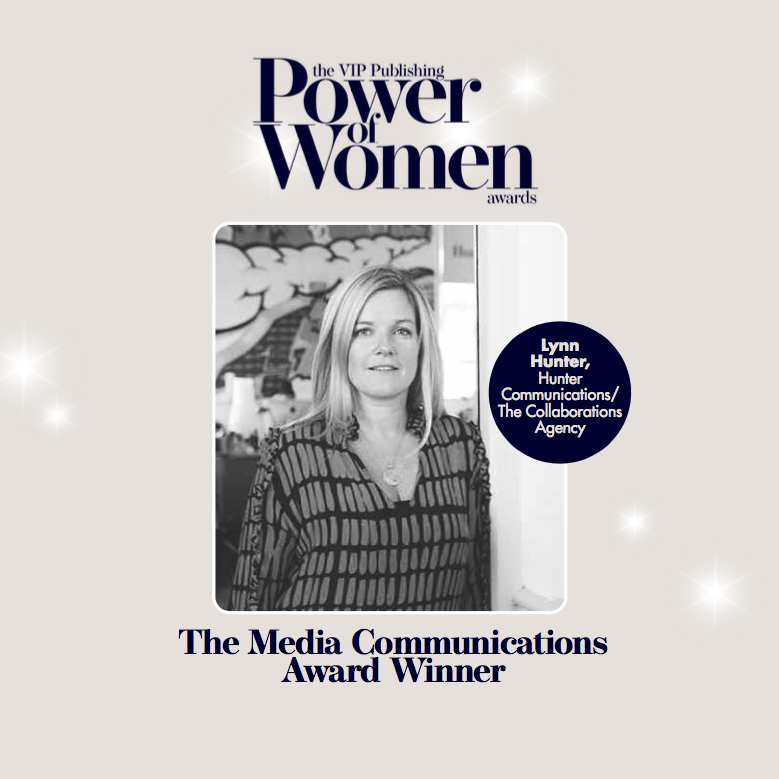 Winner – Lynn Hunter, Hunter Communications/The Collaborations Agency
With almost 20 years experience working with local and international brands, Lynn is the driving force behind PR company Hunter Communications. Established in 2010, it can name the likes of Tayto and Parfois as clients. Sustainability as a business is important to Lynn, who ensures that press drops have no unnecessary packaging and don't include single use plastics."
Recognising the power of online content creation is also something Lynn feels passionately about; she is also the founder and MD of the Collaborations Agency, Hunter's sister agency, which specialises in syncing brands with influencers and well-known faces.
The Skin Care Award Presented by Rebecca Keane of STELLAR Magazine
The Skincare Award, celebrates the Irish women harnessing the best ingredients to care for your skin.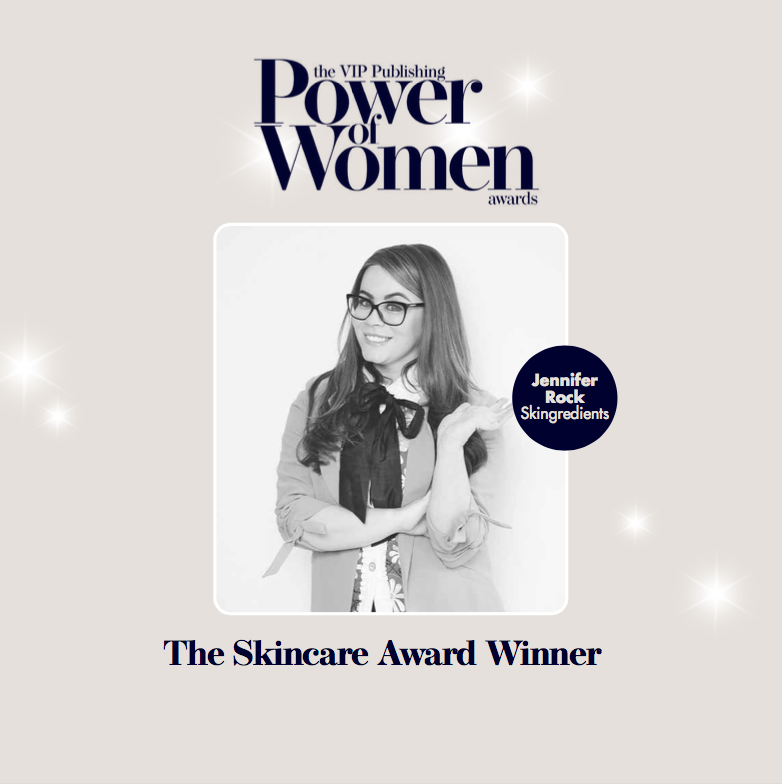 Winner – Jennifer Rock of Skingredients
Jennifer Rock is the founder and CEO of The Skin Nerd, including Nerd Network online skin consultations, the Cleanse Off Mitt and Skingredients, as well as being an award-winning skin expert, consultant, tutor and best-selling author. After becoming a mother at a young age, Jennifer was determined to prove anyone who thought motherhood would hold her back wrong. She trained in London, working for skincare brands that worked with nutritionists, dieticians and cosmetic doctors. From there her eyes were opened to just how much potential the skincare industry had.
Jennifer saw a gap in the market and set up the Nerd Network, her online consultancy service in 2017, which was a resounding success. Upon hearing the common skin struggles her clients were facing, Jennifer was inspired to create Skingredients, a results-based skincare line that is effective and affordable and not defined by any gender or age-range.
The Fashion Retail Award Presented by VIP Publishing Fashion Editor, Zeda The Architect 
The Fashion Retail Award, is to celebrate Irish fashion businesses founded by women across the spectrum of design and influence.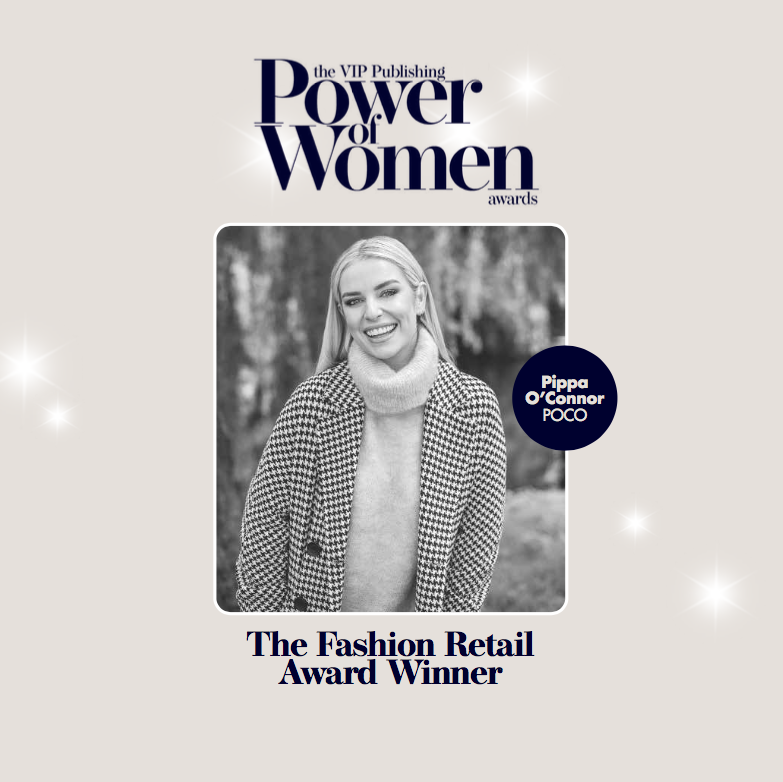 Winner – Pippa O'Connor – POCO
Former model Pippa O'Connor took her knowledge of the fashion industry and created a denim retail business in 2016. Year on year, POCO has grown and gone from strength to strength, expanding from selling a small range of jeans to a full clothing collection, including coats, tops, joggers and even trainers.
While it started as an online store, the team at POCO have gone on to open various pop-up stores throughout the country, in Dublin, Limerick and Cork to name a few, employing and attracting local customers.
The New Founder Award Presented by Roisin Tierney Crowe of L'Oreal 
The New Founder Award, in association with Lancôme celebrates entrepreneurs who have brought a dynamic, new business to the market in the past 18 months.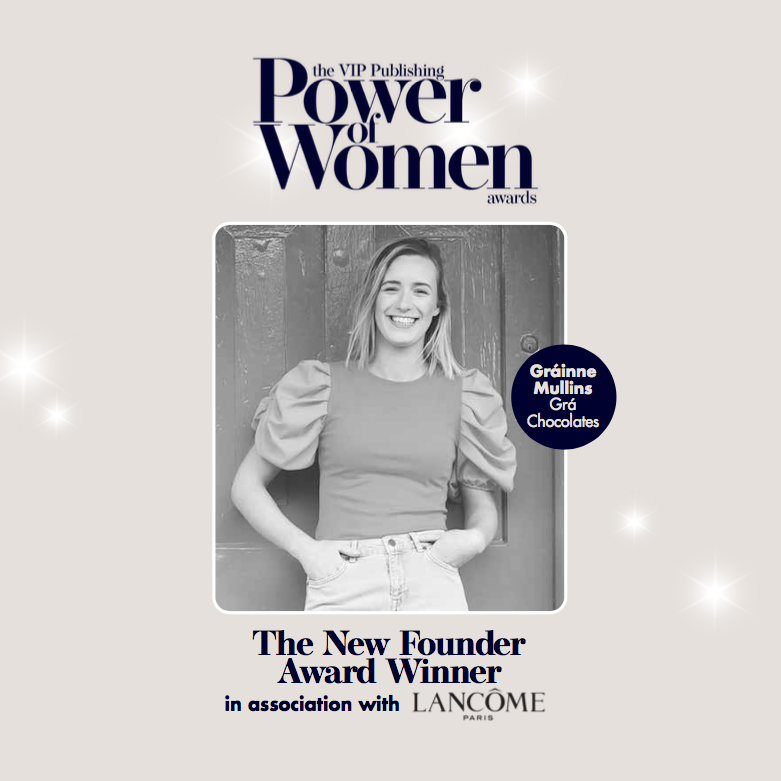 Winner – Grainne Mullins, Grá Chocolates
Pastry chef extraordinaire and Euro-Toques Young Chef of the Year 2019, Gráinne has worked in some of Ireland's top hotels, from Ashford Castle to Cliff House Hotel. Her affinity with intricate desserts led her to starting her own artisanal chocolate business during lockdown, and just like the name suggests, it's a labour of love.
Each chocolate is exquisitely hand-painted, and filled with local and ethically sourced ingredients, with flavours like honey, mint, hazelnuts, star anise and cinnamon. On launch day, the website sold out in eight minutes, and the Galway-based business continues to grow and thrive.
The Cosmetics Award Presented by Tara O'Farrell
When it comes to the world of cosmetics, glamour and business go hand in hand for Ireland's make-up moguls, there was a wealth of talent in this category.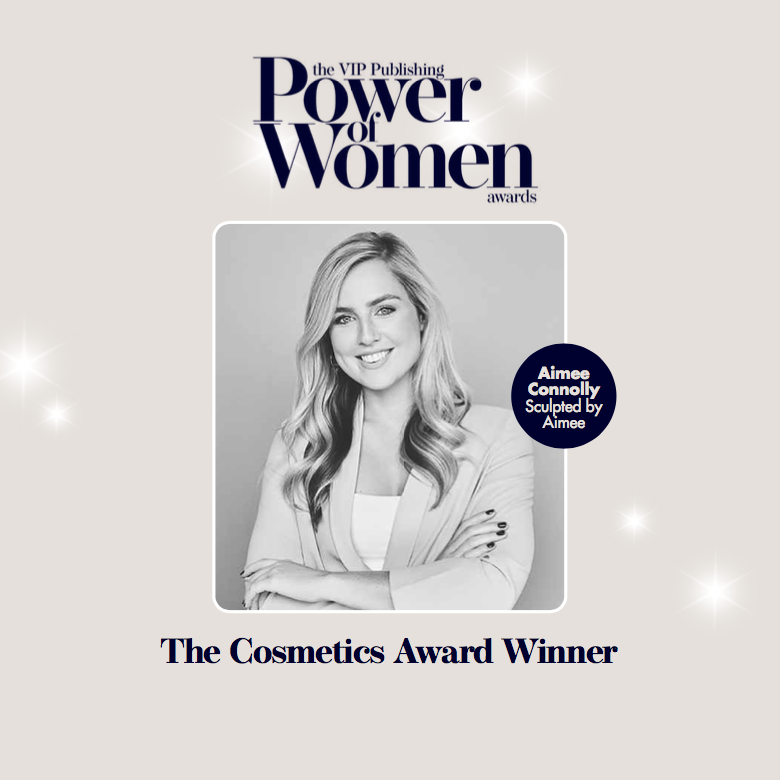 Winner – Aimee Connolly, Sculpted
After years of experience working within the beauty industry, at the tender age of 23 Aimee felt passionately enough about creating products she felt were missing from the market that she just went ahead and did it! Launching with contour products, the line was instantly a success and has now evolved to include a wide range of cosmetics for the skin, eyes, lips, brows and cheeks.
A frequent award-winner, the company has seen exponential growth since 2016 and is now stocked in Boots in the UK as well as major pharmacies and department stores in Ireland.
The Wellness Award Presented by Joscelin McCourt of Great Lengths 
The Wellness Award, in association with Great Lengths, celebrates the women whose businesses focus on our mental, physical and emotional health.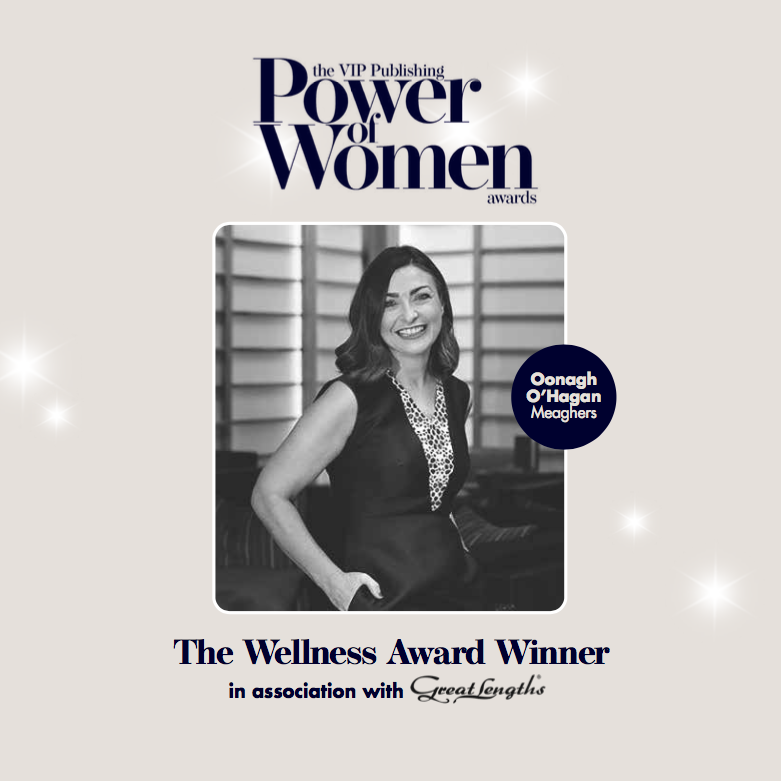 Winner: Oonagh O'Hagan, Meaghers
When Meagher's Pharmacy was purchased by Oonagh O'Hagan from the Meagher's family back in 2001 it already had a long standing reputation as a community pharmacy. Keeping its trading name she revamped the brand into The Meagher's Pharmacy Group opening five more stores in 10 years and since 2016 have opened another three more as well as creating a thriving online business.
Meagher's has been recognised by Deloitte as one of their best managed companies, delivering innovative new services and still aiming to function at the heart of the community, the pharmacies also stock a wide range of Irish owned beauty brands.
The Special Award for Networking Presented by Sabrina Hill
This very special award is for a woman who has dedicated a significant chunk of her career to helping connect female entrepreneurs, as well as aiding and inspiring them.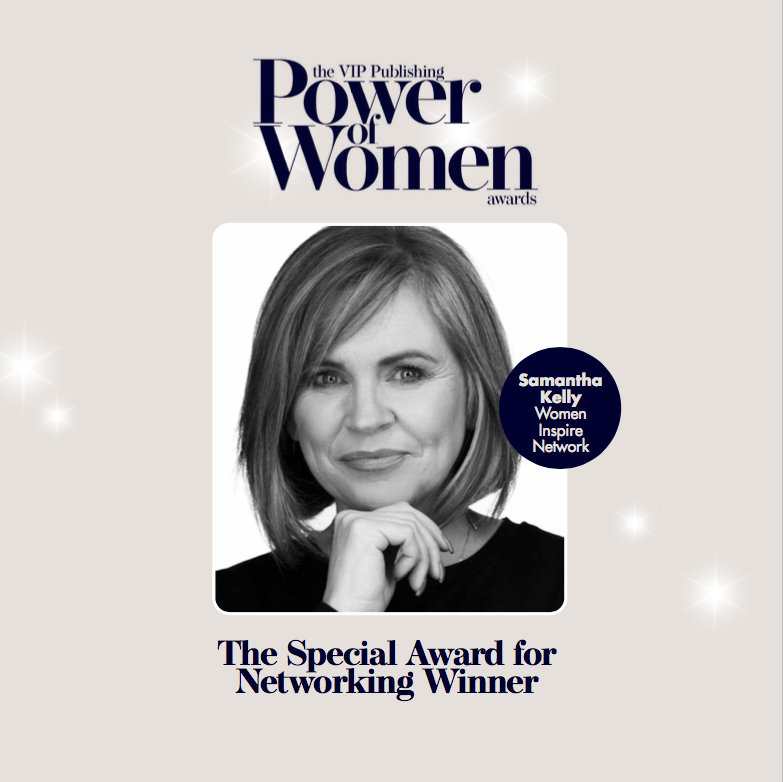 Winner: Samantha Kelly of Women Inspire Network
Known as the "Tweeting Goddess", Samantha Kelly is the founder of the Women Inspire Network. Her Twitter journey began in 2011, with her first business, "Funky Goddess". With very little social media savvy and a marketing budget of almost zero, she turned to Twitter to promote the product.
Soon, conversations turned into connections and connections turned into followers. Before she knew it, she was building a community of likeminded female entrepreneurs. As her following grew, she was approached by other local businesses to help them capture the same growth. She then sold her company to focus on her new-found passion full time, and set up the Women's Inspire Network to bring others together.
Have your say
More like this