As Far As Danny Dyer Is Concerned, Dani And Jack Are Still Together
She posted that breakup statement as "punishment" for a row, says Danny.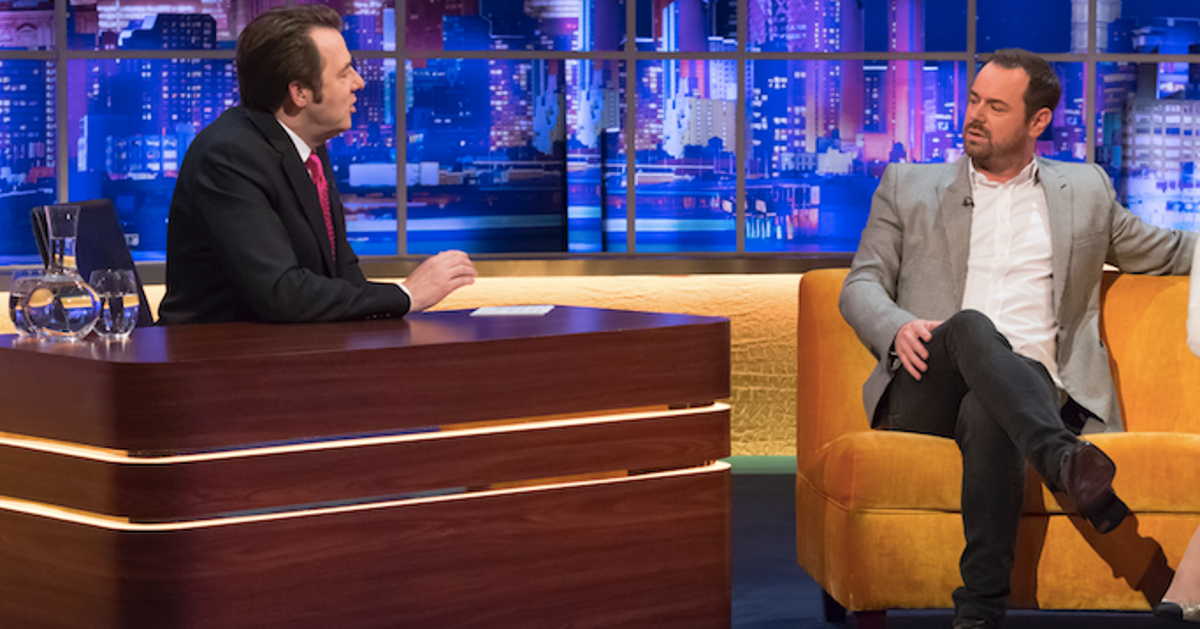 This story has so many twists and turns at this stage, we don't know what to believe. But apparently, Dani Dyer and Jack Fincham are still together, and the whole breakup statement thing was just a lovers' tiff.
This is per Dani's dad Danny Dyer, who on this weekend's episode of The Jonathan Ross Show said he "wanted to put something to bed" about the couple.
She hasn't split up with Jack, that's all bollocks, that is. Jon, they've had a row… She's got a bit emotional and I think she has whacked that [message] up and immediately regretted it.
"You know what women are like," he joked in typical Danny Dyer fashion. "I'm just saying she got a little bit irate, screaming and shouting, the ultimate way to punish him maybe. I don't know what was going on but I can tell you know, they're sweet."
Danny confirmed to Jonathan that the pair are still together, saying he had TOLD her not to go posting things on Instagram in an emotional state:
They've had a little argument as we all do, we all have tear ups. Don't declare nothing to the world, I've told her this. That was my bit of fatherly advice. It's OK, it's all sweet.
Aw. On Thursday, Dani posted a statement on her Instagram Story announcing that she and Jack had split after coming to the realisation that it's "not meant to be long term". The internet immediately mourned their love, but Dani deleted the post and neither Dani nor Jack have publicly commented on the 'breakup' statement since it happened (though Jack was overheard saying she posted it "for publicity").
Imagine your own dad telling the world that you weren't broken up with the boyfriend, just acting the bit of a drama queen after a row. Morto for Dani if this is true.
Have your say
More like this