Did Kim K Really Photoshop her Belly Button?
We finally have answers
Kim Kardashian has lifted the lid on claims that she photoshopped her belly button out of a recent Instagram picture.
Sharing a picture of herself this week posing in a pair of oversized tracksuit bottoms (allegedly Pete's btw) and lounge briefs, comments came flooding in from people wondering where her belly button is.
Not shy to the odd edit, people quickly came to the conclusion that Kim simply must have edited out her belly button. But, getting wind of the rumours Kim took to her stories to clear up any confusion.
"Come on guys… Seriously! This is so dumb! Claiming I photoshopped out my belly button???"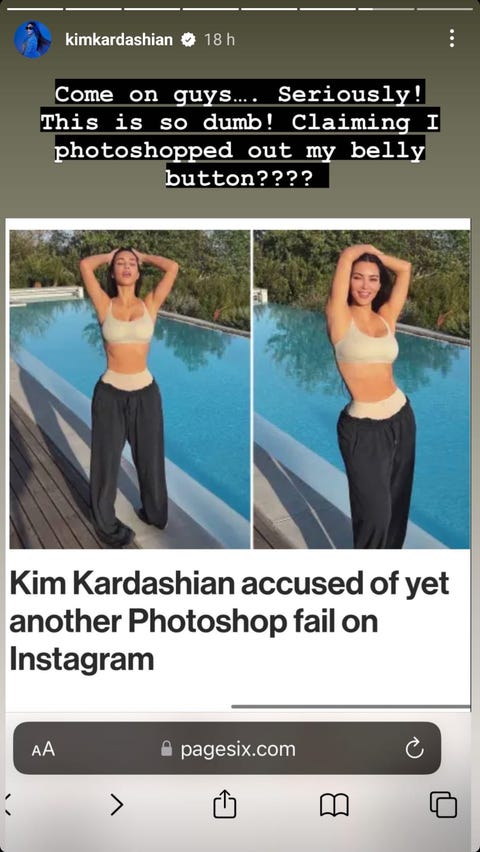 Turning the 'controversy' into a business plug, Kim then shared another snap of herself saying that if you too want to 'conceal that sagay belly button of yours' then you should buy yourself a pair of Skims just like hers.
Kris would be proud.
Have your say
More like this