Doireann Garrihy Reveals 'Too Much Info' On Social Media Is Affecting Her Mental Health
The 2FM presenter got candid while talking about how she's been feeling recently.
View this post on Instagram
Doireann Garrihy has opened up about the toll the Coronavirus pandemic is taking on her mental health, admitting that she "feels it too".
It comes as talk surrounding the country moving to Level 5 in the 'living with COVID step plan', was rife on social media yesterday. Doireann took to her Instagram stories last night to say how she had been feeling for the day, and that she felt it necessary to take a step back from social media for the day.
"Tried to stay off social media today, just too much info that I don't want to know," she began.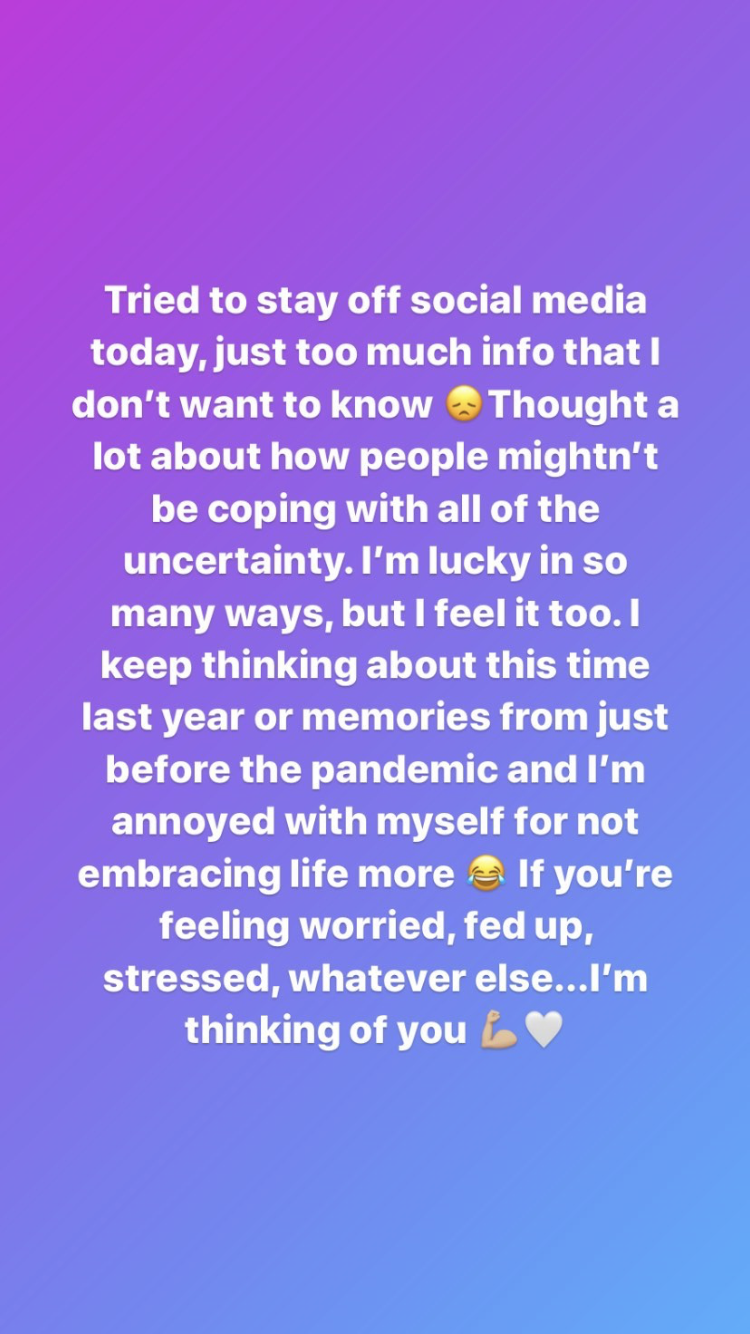 Continuing on, she admitted that like so many others, she too is feeling stressed and overwhelmed given the current circumstances we're living in. But, she also acklowledges her privlege, knowing that for many others, things are much more difficult.
"Thought a lot about how people mightn't be coping with the uncertainty. I'm lucky in so many ways, but I feel it too."
Doireann also goes on to say that she often finds herself reminiscing on this time last year, and how she wishes she did more when she had the chance to.
This month has proven difficult for Doireann, although we're used to turning to her to put a smile on our faces, she has been dealing with some personal issues, with her 95-year-old grandfather passing away recently.
"We laid our wonderful Grandad Chris to rest today. We gave him the best send off we possibly could under the circumstances," she wrote in a tribute to her Grandad.
Have your say
More like this