Here's The Connection We All Missed Between Our Favourite Netflix Christmas Movies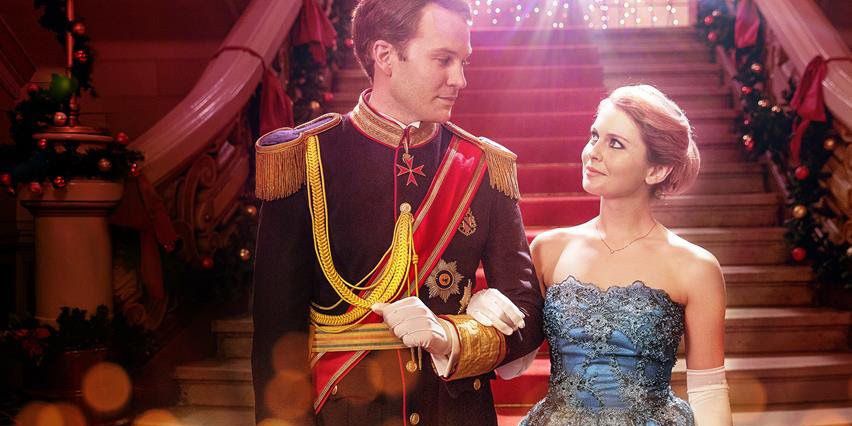 It's the most wonderful time of year for cheesy festive themed Rom Coms, and we couldn't be more delighted.
Whether we're rewatching some of the bangers that hit Netflix this time last year, or waiting patiently for the sequels and new releases, we're sorted for our Xmas screen time!
But if you're anyway like us, and have binge watched just about every last one, you'll be RAGING that you missed the (fairly obvious) connection in a selection of Netflix's best!
It turns out that, A Christmas Prince; A Christmas Prince: The Royal Wedding; A Christmas Prince: The Royal Baby; The Knight Before Christmas; The Holiday Calendar; The Princess Switch; Christmas Inheritance; and Holiday In The Wild are ALL connected!
Netflix shared the news in a Twitter thread this week, revealing their 'Holiday Movie Universe' – and we now immediately have to rewatch them all.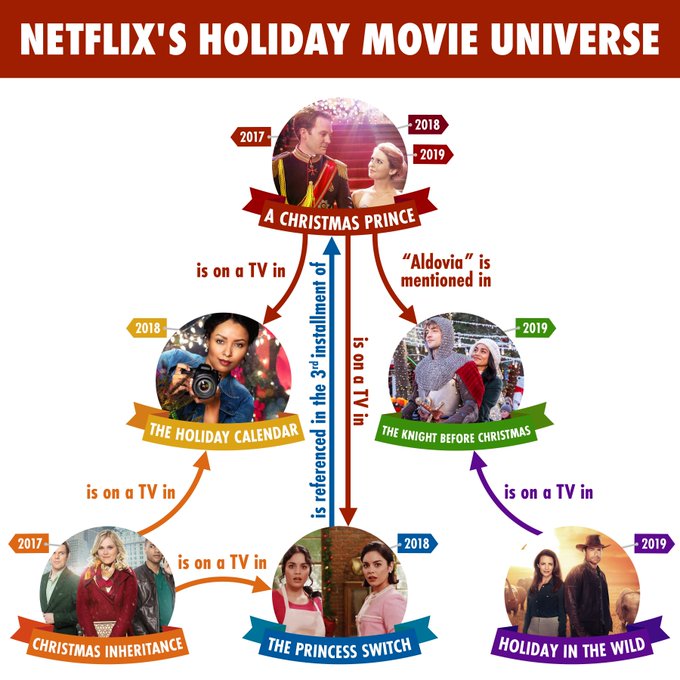 It apparantley all started in last year's Christmas classic, The Holiday Calendar.
"It felt like a natural fit to show one of our other films available on Netflix," said producer Amanda Phillips Atkins.
"That one seed of an idea soon turned into fun opportunity to tie the various worlds together with small easter eggs from movie to movie.
First, In The Knight Before Christmas, Emmanuelle Chriqui's character mentions their family once visited Aldovia while holding *the* iconic acorn.

Then, A Christmas Prince: The Royal Baby reveals that Aldovia and Belgravia are actually near one another on a map! pic.twitter.com/WpPCcCvHE7

— Netflix US (@netflix) December 6, 2019
"We planned to branch out from just having our characters watch each other on TV. We thought it would be a great opportunity to build out a whole universe, not just for Aldovia but for the whole world of our Christmas movies!"
Well played Netflix, well played.
Have your say
More like this