Here's The Inside Scoop On Kourtney And Travis' Vegas Wedding
"They filmed everything from the time they walked in, to the time they walked out"
The internet is still reeling from the news that Kourtney Kardashian and Travis Barker tied the knot privately in Las Vegas last weekend, and as time passes more details are emerging.
After posting about it on Instagram, we've found out that Kourtney and Travis' marriage isn't legally binding as they didn't have a marriage license. But, instead, the couple is treating the Vegas ceremony as a 'practice' run, before the real thing.
The owner of the chapel, Marty Frierson has spilled all the tea from the night with People, sharing that Kravis seemed genuinely in love, and had a small team of people documenting the entire thing.
"I didn't know who it was until they pulled up. I advertise as 24-hours but they wanted to make sure I was still there"
"They paid and they requested Elvis Presley, that was mandatory. I called back 5 minutes later and was like, I got an Elvis, and there they were"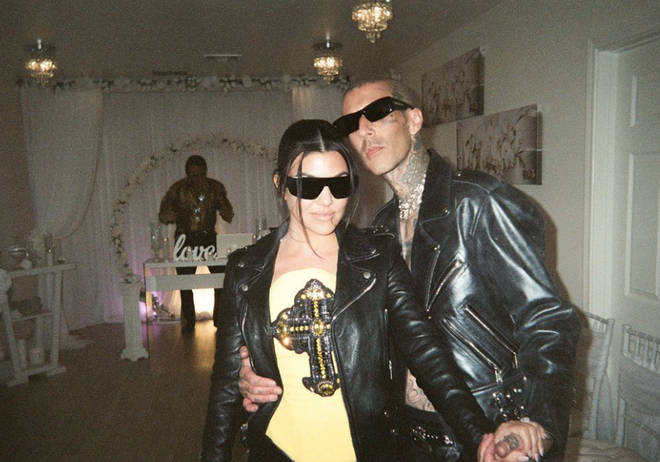 "They came, got married, tossed the bouquet in the driveway, and danced to Elvis. They showed a lot of love and had a lot of fun"
Continuing on, Marty added that their wedding party was made up of 4 people, all of who did nothing more than snap the event from start to finish.
"They all had iPhones, taking pictures and videos from every angle," Marty revealed, "I don't know if they were the friends or their social media team"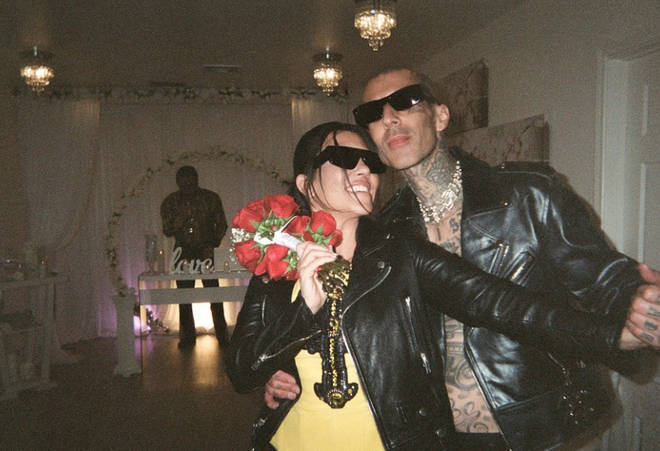 "They filmed everything from the time they walked in, to the time they walked out. The vows, the kiss, the rose bouquet toss, the dancing. I usually take pictures for the chapel but they wanted to handle it all themselves"
As for the next ceremony that's set to take place, no details have emerged of it yet. But, it's thought to be a larger celebration with the couples' friends and family in attendance.