Insta Creep: A Blogger Is Going Viral For Moaning That Her Son Doesn't Get As Many Likes As His Siblings…
What all the celebs are up to on social, from A to Z listers.
In our gossip column, we indulge our nosiest desires and delve deep into what the celebs (and 'celebs') are doing on social media. Who's tweeting and deleting? Who's shady faving? Let's find out.
Cheryl Tweedy/Cole/Fernandez-Versini has hit back at critics of her X Factor appearance on Sunday night.
Chezza sang her new single Love Made Me Do It in a performance that many viewers thought was VERY RACY ALTOGETHER – at one point, she licked her hand, which tipped a great deal of people over the edge.
In a long statement posted on social media, Cheryl thanked her fans for their support, then went IN:
Having spent 16 years in the public eye I have always been accepting of people's opinions. Me personally, my music and performances are never going to be for everyone. And that's OK. I let a lot of things lie but the sheer level of unbalanced negativity towards me in the tabloid press these past few days has been quite shocking and I need to address it.
"This level of relentless abuse should not be tolerated in any walk of life," she wrote. "What's even more surprising to me is that some of these people are the first to write that we should be more socially aware and conscious of online bullying and mental health awareness."
Cheryl also condemned the tabloids for "dragging innocent people" like Chic frontman Nile Rodgers into the furore – he had to respond after X Factor viewers accused him of 'snubbing' the singer:
So I get to the lounge, open my powerbook and it says: @Xfactor fans are "convinced" that I snubbed Cheryl. With this pic on left as proof. Pic on right was me before I just happened to sit down. I'd never snub ANYBODY. It's not my nature. Really folks? This is what we've come to pic.twitter.com/2Soi1Qt473

— Nile Rodgers (@nilerodgers) November 19, 2018
What a mess. For Cheryl's part, she watched back the performance and "LOVED IT", so she has that anyway.
People, prepare yourselves. Ariana Grande is about to deliver us the perfect video for Thank U, Next.
Yesterday, the singer dropped a few behind-the-scenes pics from the set, which revealed that the video is inspired by Legally Blonde, Mean Girls, and 13 Going On 30, amongst other classic 2000s films. JENNIFER COOLIDGE IS IN IT:
Even if all she gave us was this picture it would be enough, but the fact that we're getting a whole video is extremely exciting. First a First Wives Club reference, now this? Ari, you're spoiling us.
A US mommy blogger is in hot water after complaining that one of her sons doesn't get enough likes on Instagram. Yes, you read that correctly.
Katie Bower (@bowerpowerblog on Instagram) celebrated her son's birthday earlier this week with a bizarre post in which she lamented that Instagram doesn't 'like' him:
Guys I am gonna be perfectly honest…Instagram never liked my Munchkin and it killed me inside. His photos never got as many likes. Never got comments. From a statistical point of view, he wasn't as popular with everyone out there. Maybe part of that was the pictures just never hit the algorithm right.
She went on to say that of course he deserves all the likes and she just wanted to be sure he didn't see the lack of numberzzz later in life and feel sad about it, but why would you even think this way about your own child?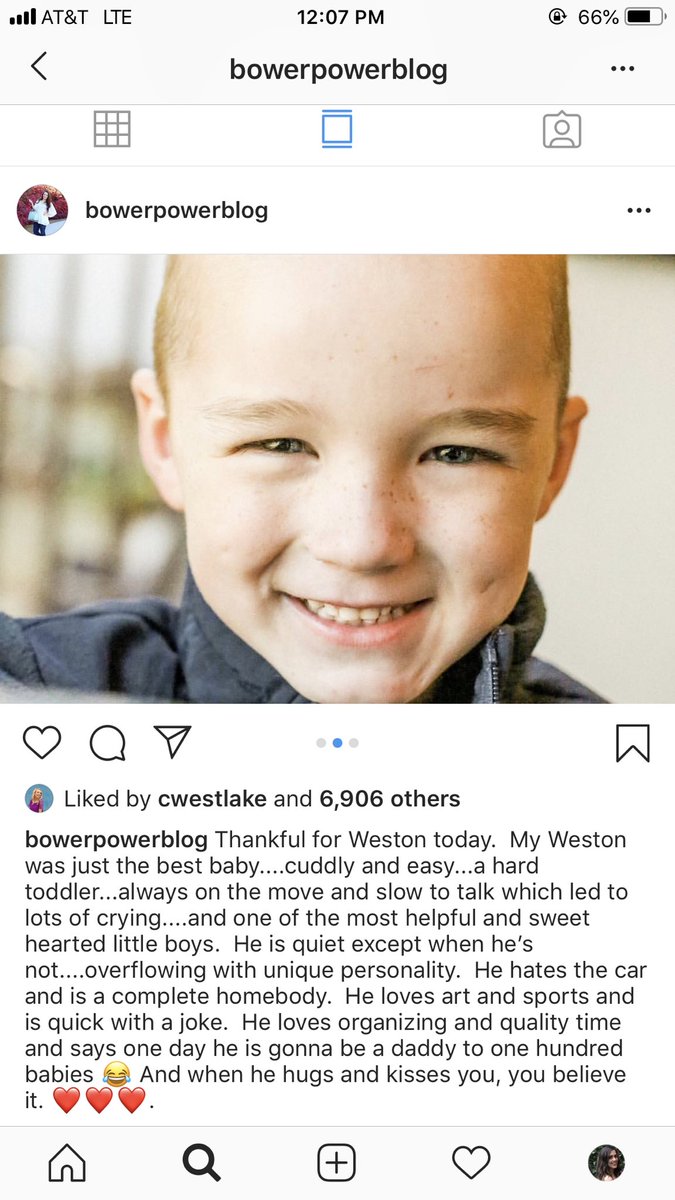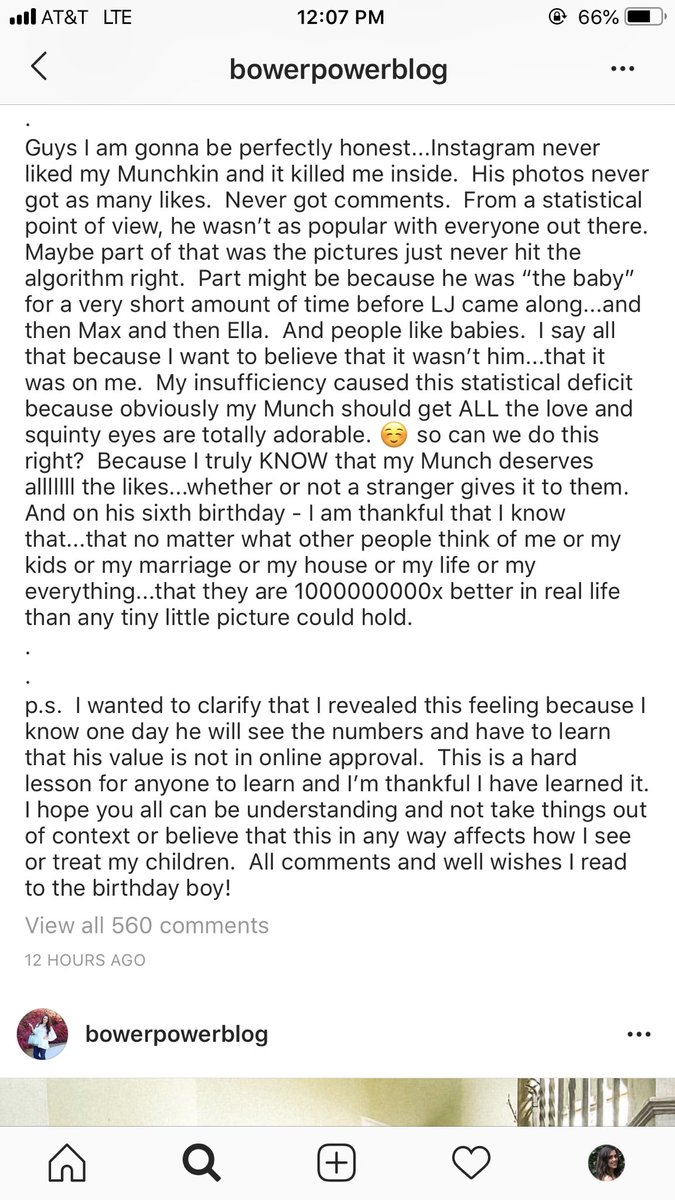 It's one of the great mysteries of the world. The post has gone viral for all the wrong reasons, and has since been deleted, but the screenshots live on. For reference, this is the same blogger who didn't realise that thousands of people died in 9/11 because she was really busy with college that year. This is the truth.
And now it's time for… #WilloughbyWatch
Welcome to our regular segment #WilloughbyWatch, in which we chart the public's obsession with what Holly Willoughby is wearing. 
Last night on I'm A Celeb, Hols went for a grungy look with a dress from All Saints and tough accessories – all quite spendy, we're afraid. And given people were absolutely DISGUSTED at the price of the dress she wore on her first Australian outing, they won't be mad about this either. In fact, they're giving out to her for making I'm A Celeb a 'fashion show'. Never happy.
Have your say
More like this