Insta Creep: Ariana Grande Has Basically Confirmed Her And Pete Davidson's Split…
What all the celebs are up to on social, from A to Z listers.
In our gossip column, we indulge our nosiest desires and delve deep into what the celebs (and 'celebs') are doing on social media. Who's tweeting and deleting? Who's shady faving? Let's find out.
Ariana Grande all but confirmed her split from Pete Davidson in a now-deleted Instagram Story post.
The singer is part of the 15th anniversary celebrations for the musical Wicked, and spent yesterday rehearsing with Idina Menzel, who originated the role of Elphaba.
Writing about the day on her Story, she joked: "Can't believe I almost let my anxiety ruin this for me today!!! Not today satan! Not tomorrow or the next day either not no more you can suck my big green dick."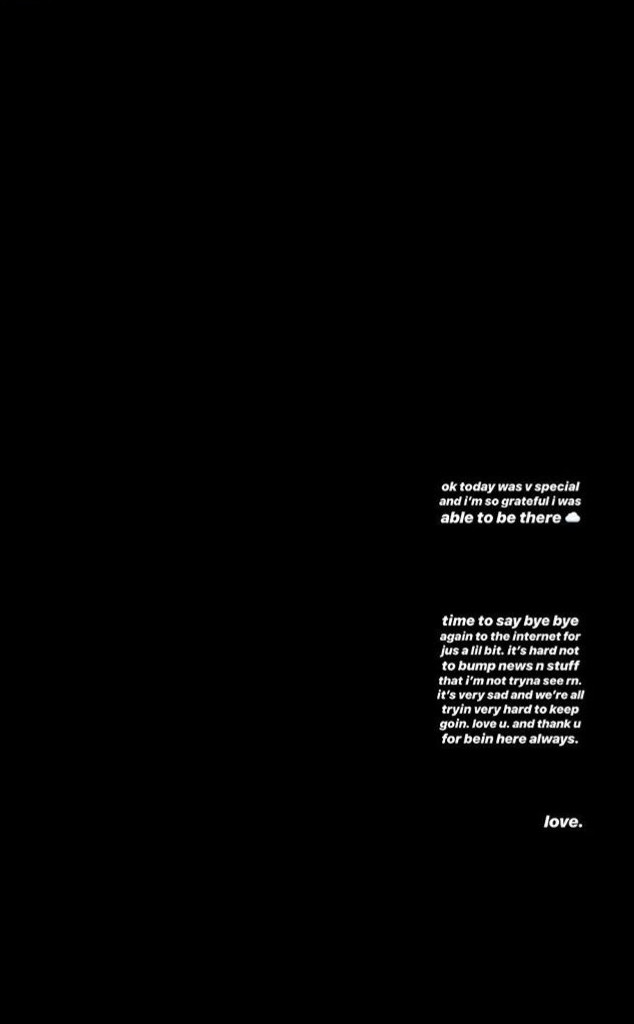 In another snap, she appeared to address her and Pete's split:
Time to say bye bye again to the internet for jus a lil bit. It's hard not to bump news n stuff that I'm not tryna see rn. It's very sad and we're all tryin very hard to keep goin. Love u. And thank you for bein here always.
If anyone needs a break from the world, it's Ari.
Spencer Matthews has joined the legions of dads dragging Piers Morgan for saying men shouldn't carry their kids in baby slings.
He and wife Vogue Williams became parents last month, and Spence has proved to be a very devoted dad – so it's no surprise he has no time for anyone who thinks carrying your child like this is 'emasculating'.
Doesn't he look well with a baby on his chest? We think so.
Prince Harry broke royal protocol (GASP) yesterday by taking a picture of Meghan with her mini-me. 
Royals aren't really supposed to take selfies with people, but Harry seemingly couldn't resist getting Meghan to jump in a picture with an Australian girl who looked just like her as a child.
A video of the moment shows an onlooker telling Meghan: "We feel she looks a bit like you when you were younger." Meghan replies: "I was literally just about to say the same thing!"
Harry offers to take their picture on the girl's phone, and it's all very sweet:
Cute out.
And for some more royal cuteness, how about this adorable picture from Princess Eugenie's wedding?
Eugenie shared another official wedding photo on her own Instagram, thanking everyone for their good wishes for her special day.
It shows her and new husband James Brookbank chatting to all their flower girls and page boys – love the casual arm thrown around Eugenie's shoulder, and wee Princess Charlotte beaming up at her:
Very lovely indeed.
Have your say
More like this