Insta Creep: Courteney Cox Hosted A Mini Friends Reunion Over The Weekend…
What all the celebs are up to on social, from A to Z listers.
In our gossip column, we indulge our nosiest desires and delve deep into what the celebs (and 'celebs') are doing on social media. Who's tweeting and deleting? Who's shady faving? Let's find out.
Courteney Cox hosted a mini Friends reunion over the weekend. How CUTE.
The actress spent a 'rare night' with co-stars Matt LeBlanc and Jennifer Aniston, giving us a little glimpse of the proceedings:
Of course, we're missing three other very important people, but we'll take Monica, Rachel, and Joey. And a few weeks after the 25th anniversary! What a treat.
Ailbhe Garrihy has revealed the unique way in which she and now-husband Ruaidhri celebrated their wedding.
The couple married in Co Clare last week in a two-day celebration which saw them tie the knot in an intimate ceremony on Thursday, then host a big reception for extended family and friends on Friday.
For the second day, Ailbhe switched up her two piece gown from their ceremony:
Bridesmaids Doireann, Aoibhin and Serena also wore matching dresses on the second day: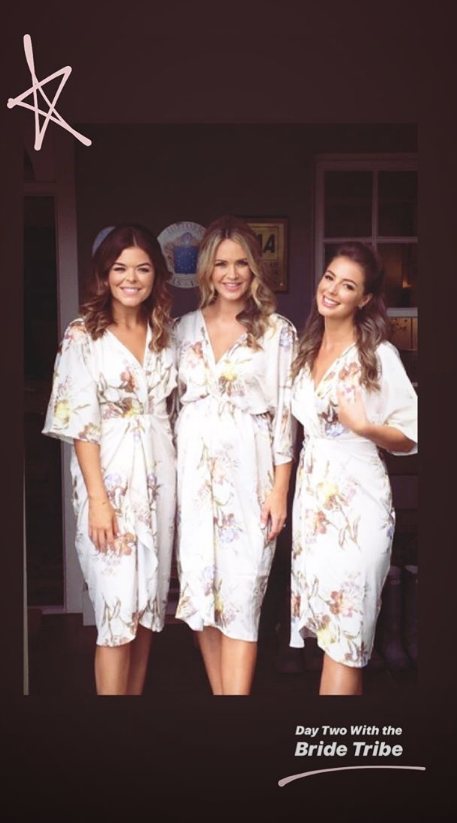 Could the Garrihy two-day wedding method be the way forward? We're intrigued, that's for sure.
Travis Scott has addressed rumours that he cheated on Kylie Jenner. 
After news of their breakup broke last week, Twitter users found some compelling evidence that Travis had been cheating on Kylie with model Rojean Kar for… quite some time.
The 28-year-old rapper responded to the rumours on his Instagram Story, writing: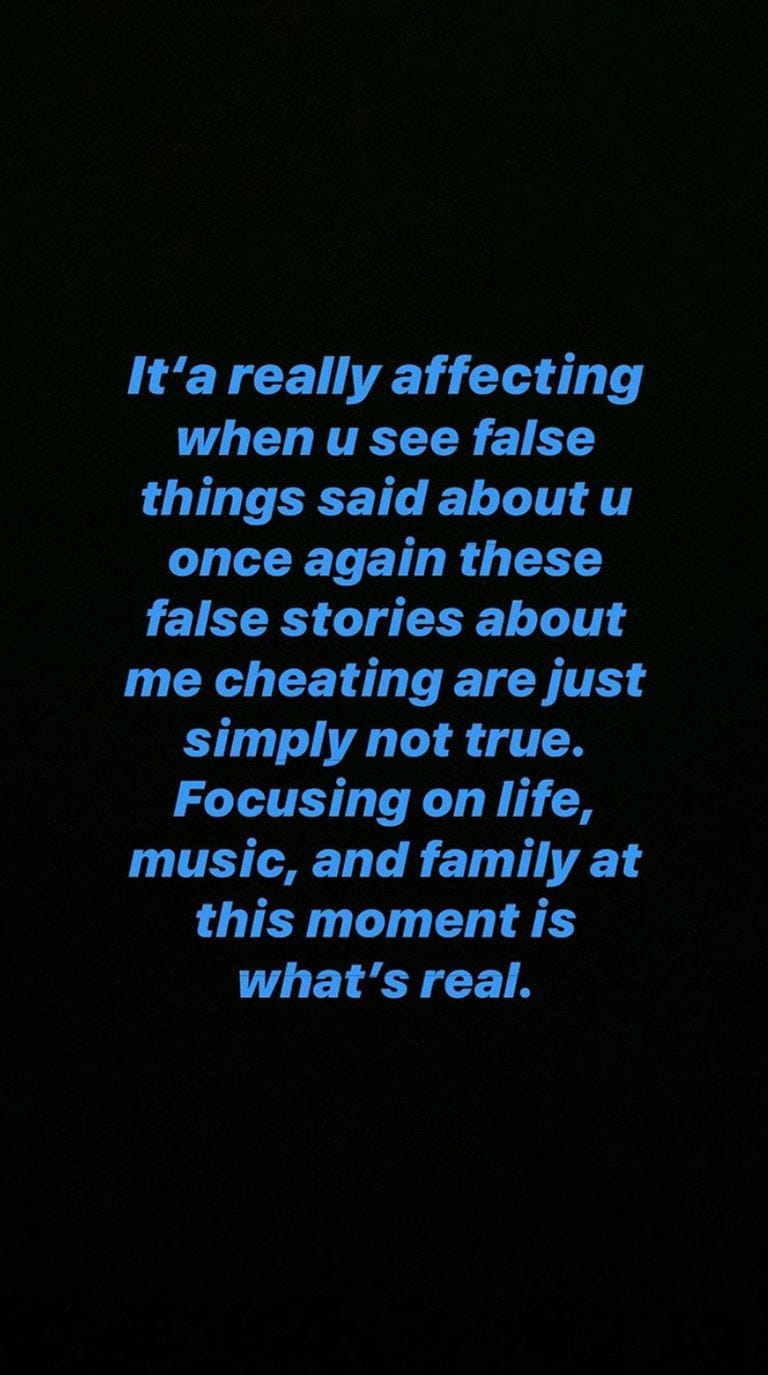 It's really affecting when u see false things said about u once again these false stories about me cheating are just simply not true. Focusing on life, music and family at this moment is what's real.
If you say so, Trav…
Britain's Got Talent judge Alesha Dixon has shared the first pic of her newborn baby girl.
Alesha was verryyy pregnant throughout the first season of BGT: The Champions, which was pre-recorded earlier this year.
Though she could be seen with a massive baby bump on Saturday night's finale episode, she actually gave birth to little Anaya Safiya back in August:
"Seven weeks ago this little angel came into our lives! As I celebrate my birthday today I feel like the luckiest girl on the planet," she wrote.
What a little sweetie pie. And happy birthday to mammy, who turns 41 today. 41! Alesha! What is your secret?
Have your say
More like this