Insta Creep: Did Prince Harry Model A Golden Girls Jumper On Meghan Markle's Old Instagram?
What all the celebs are up to on social, from A to Z listers.
In our gossip column, we indulge our nosiest desires and delve deep into what the celebs (and 'celebs') are doing on social media. Who's tweeting and deleting? Who's shady faving? Let's find out.
Here's a bit of craic: Apparently, Prince Harry was on Meghan Markle's now-deleted Instagram back in October 2016, right before the news came out about their relationship.
But not only that – he was wearing a Golden Girls jumper. Some internet sleuths who took some screengrabs of the account prior to its deletion brought it all to light: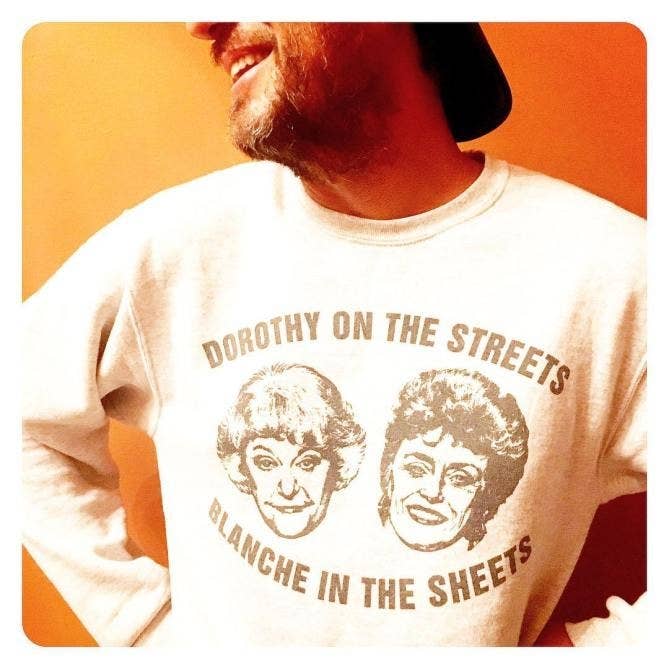 Is that not Harry's ginger-whiskered chinny-chin-chin? The caption was quite cheeky, too:
I take full responsibility for this sweatshirt. He wears it well. #goldengirls #truth
HIDING IN PLAIN SIGHT! Love this, TBH. Go on, you crazy kids.
Don't panic, everyone, but Ariana Grande has a LOW PONYTAIL now. We know, it's shocking.
The singer's signature hairstyle has always been a high, luxurious pony, a style she adopted to hide the damage from years of dying her hair red for her Nickelodeon show. It's iconic. It's part of who she is as a performer (kind of).
But she's just dropped a new song, No Tears Left To Cry, and debuted a whole new look on social media to go along with it:
Shook. We will never recover from this.
Pippa O'Connor has finally moved back into her house after months of renovation, and shared the first pic of her gleaming new kitchen.
You'd nearly not want to even cook in that, it's too nice. Lovely little Pippa candle plug there too! Husband Brian Ormond gave a glimpse at the plastic wrap situation in the living room:
What we'd give for a snoop.
Jenna Dewan has removed Channing Tatum's surname from her Instagram bio. It's real, people. 🙁
She also posted the #spon lingerie photo above, which Channing liked. Weep, weep, weep.
And now it's time for… #TBT
The best celebrity throwback photos of the week.
Here's Amanda Seyfried playing clarinet for her high school band. We all have dorky phases!
Have your say
More like this