Insta Creep: Is This Jessie J Making Her Relationship With Channing Tatum Instagram Official?
What all the celebs are up to on social, from A to Z listers.
In our gossip column, we indulge our nosiest desires and delve deep into what the celebs (and 'celebs') are doing on social media. Who's tweeting and deleting? Who's shady faving? Let's find out.
Is this Jessie J making her relationship with Channing Tatum #InstagramOfficial? Lots of people think so.
The singer was at opening night of Magic Mike Live in London on Saturday night, and congratulated her rumoured beau on a job well done: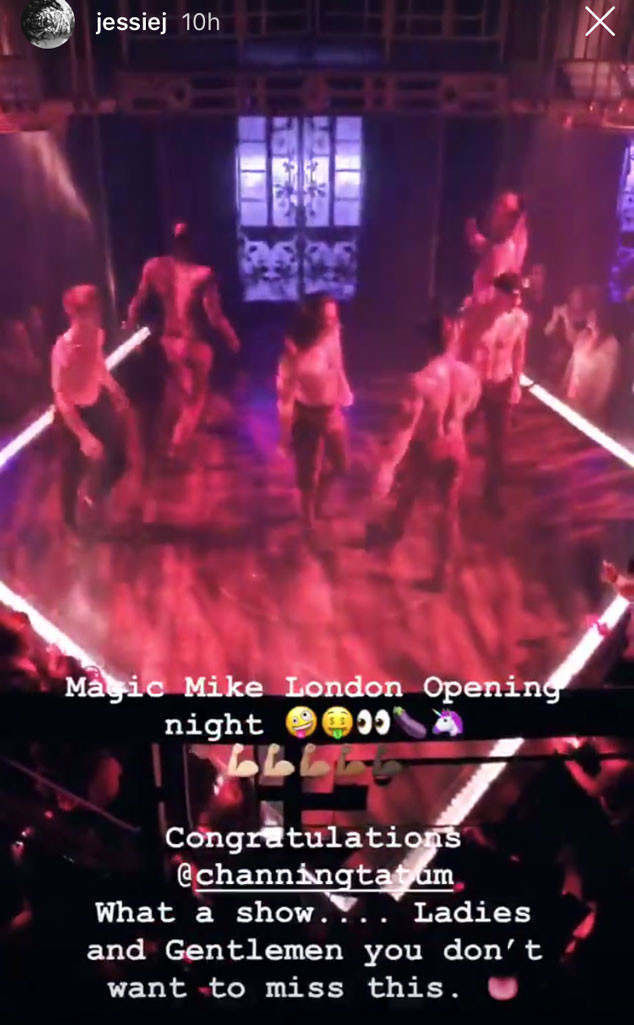 INNNTERESTING. Fans previously uncovered a few hints they'd been dropping about their relationship on social media, from Channing lurking in the background of Jessie's Instagram Lives to people spotting them playing mini golf together.
Prepare for the loved-up posts to start any day now…
Remember when Suzanne Jackson and Louise Cooney photobombed Kris Jenner at the Victoria's Secret Fashion Show last week?
Well they actually managed to say hi to her in the end:
Do you think Kris had any clue what was going on? Not a notion, we'd wager. #SecureTheMomager
Gerard Butler was one of the many people forced to evacuate their homes during the California wildfires – he returned home to find part of it had been destroyed. 
The actor shared a photo of the remains of his truck and house, which were completely gutted by the flames.
"Heartbreaking time across California," he wrote, commending the "courage, spirit and sacrifice" of the firefighters tending to the blaze and encouraging people to donate to the cause.
Miley Cyrus also revealed that her house "no longer stands" but she made it out with her pets and boyfriend Liam Hemsworth:
Real Housewife Camille Grammer also shared that her home had been lost, but that firefighters had saved her cars and some personal items.
So sad.
And now it's time for… #WilloughbyWatch
There she is now in the first official photo of the new I'm A Celebrity presenting team, and not the weird Photoshopped one we got earlier this year. The first outfit is very on theme, but we absolutely will not be happy unless she does full Indiana Jones cosplay at some point.
Have your say
More like this