Insta Creep: Phillip Schofield Had To Rescue Holly Willoughby After She Got Trapped In The ITV Studio…
What all the celebs are up to on social, from A to Z listers.
In our gossip column, we indulge our nosiest desires and delve deep into what the celebs (and 'celebs') are doing on social media. Who's tweeting and deleting? Who's shady faving? Let's find out.
In this emergency edition of #WilloughbyWatch, we bring you the news that our queen was very nearly trapped in the ITV studio last night. Eeek!
Phillip Schofield had to come to the rescue after Holly's bag got caught on the handle of a heavy door, leaving her trapped on the other side. She was able to wriggle out of her bag, but the strap was still hooked around the door handle.
"I was banging and nobody was coming so I thought I'd call you," she said, as Phillip wet himself laughing at her. Oh god, you two.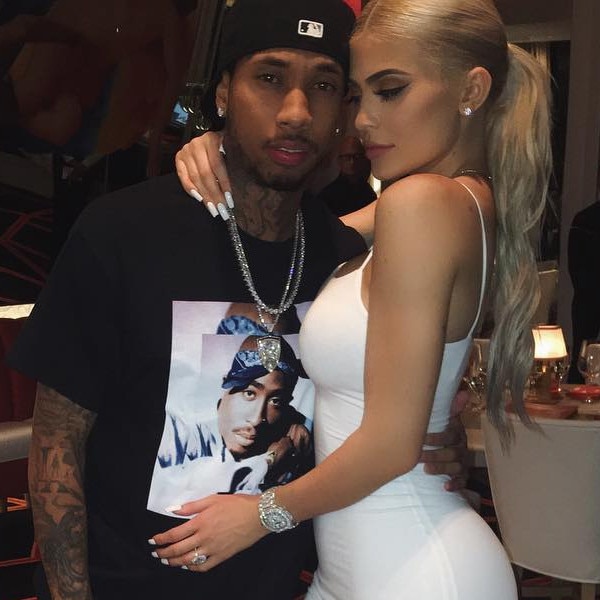 Kylie Jenner's ex-boyfriend Tyga has responded to rumours that he is the father of baby Stormi. 
Back in February, a 'source' told Radar Online that the rapper was seeking a paternity test on the ground that he was "still sexually active" with Kylie nine months ago. Tyga says none of this is true:
I've never said anything about someone else's child or family insinuating my involvement; and will never do so.

Please, Stop spreading false stories and attacking people's families.

I have nothing to do with any of that.
People should be able to live in peace.

— T-Raww (@Tyga) March 26, 2018
Well good, TBH. Now let us all move on.
Cynthia Nixon is now selling 'Unqualified Lesbian' badges as a big old F-U to the haterz. 
The Sex and the City actress is running for governor of New York – a supporter of her rival Andrew Cuomo called her an 'unqualified lesbian' and well, she's running with it. Cynthia for actual president, TBH.
So a Dawson's Creek reunion happened – and the best part of this for us at Insta Creep is that Busy Philipps and Michelle Williams are sharing a magazine cover.
How could you not love their friendship? BRB, we're off to ring our best mate.
And now it's time for… #TBT
The best celebrity throwback photos of the week. 
Here's me in 2007 right before I dyed my hair blonde and released Just Dance. It's now 2018 and I'm so blessed to be turning 32 with a fanbase of Little Monsters I've watched spread a message of acceptance and kindness for 10 years now. ? pic.twitter.com/n3dPG7ZQ2H

— Lady Gaga (@ladygaga) March 28, 2018
It's was Gaga's birthday yesterday! Happy birthday dear Gaga. This photo is from 2007, just before she hit the big time. Ah, bless.
Have your say
More like this