Insta Creep: Priyanka Chopra And Nick Jonas Are Continuing To #Spon Their Wedding…
What all the celebs are up to on social, from A to Z listers.
In our gossip column, we indulge our nosiest desires and delve deep into what the celebs (and 'celebs') are doing on social media. Who's tweeting and deleting? Who's shady faving? Let's find out.
A Swedish influencer got caught rapid Photoshopping herself into different locations in Paris, for some weird reason.
Johanna Emma Olsson has over 500k followers on Instagram, and recently took a trip to Paris to promote a clothing brand – but her followers noticed that she didn't seem to really… be in some of her pictures.
She's levitating on a bridge in this one:
And accidentally decapitated an umbrella while trying to make it look like she's sitting outside a fancy Parisian restaurant (clock the telltale white Photoshop halo around her hair):
Speaking to the Daily Mail, Johanna admitted it "wasn't my finest Photoshop work" but that she actually was in Paris:
I just wanted to make that clear that I was in Paris, but I did Photoshop the background, but I'm not going to take them down because it's a collaboration. And they're nice pictures – it's a good outfit.
Welcome to 2018. Where actual Paris isn't 'Paris' enough for you.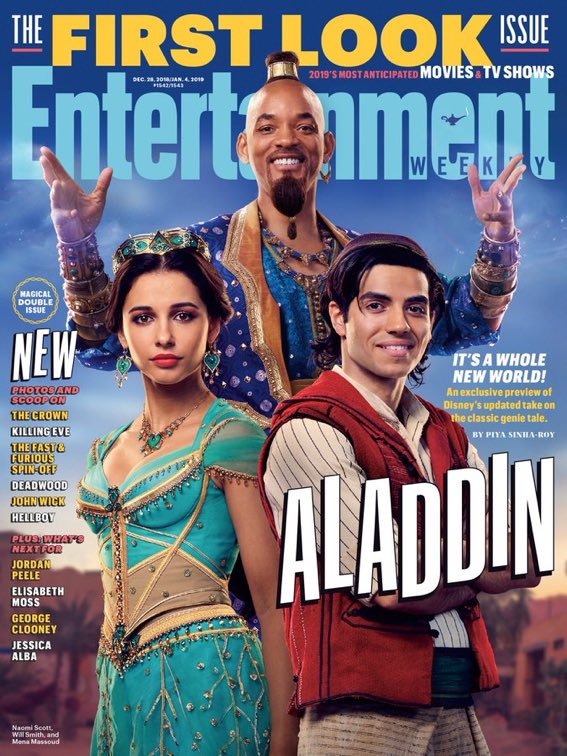 Will Smith has responded to fans who are absolutely devo that the Genie in the new live action Aladdin movie isn't blue. 
Yesterday Entertainment Weekly released the first images from the film, which show Will Smith looking extremely like Will Smith, and not much like the genie from the animated film.
Now this is a story all about how my lamp got stuck in a cave underground, and I'd like to take a minute, just listen to me, I'll tell you how I can turn you into a prince named Ali. #Aladdin pic.twitter.com/e7dTMHvDvb

— The Volatile Mermaid (@OhNoSheTwitnt) December 19, 2018
Eager to stave off any accusations of childhood icons being destroyed, Will responded to a fan on Instagram to give a bit more information about the Genie's appearance:
And here's Will Smith with more info on his genie character's look pic.twitter.com/obNPeMoBYO

— Matthew A. Cherry (@MatthewACherry) December 19, 2018
"I'm gonna be BLUE. This is how the Genie is in human/disguise form. My character will be CGI most of the movie," he wrote.
Innnnteresting. We're still not sold on this 'live action every single classic' approach, but we'll reserve judgement until we see the film.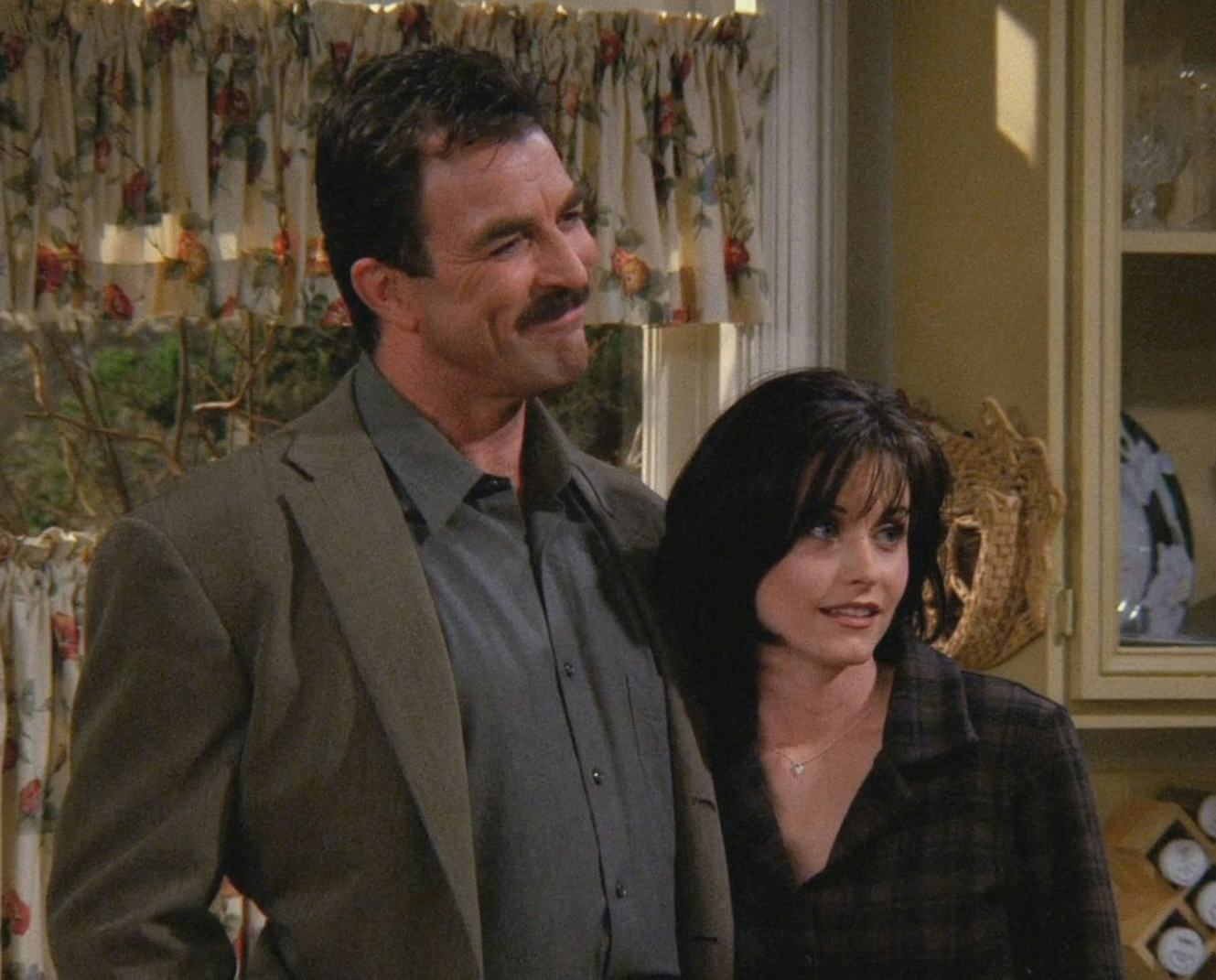 Monica Geller and Richard Burke (AKA Courteney Cox and Tom Selleck) had an impromptu Friends reunion last night and everyone's shipping them all over again. 
They were filmed by a sneaky Twitter user giving each other a big hug, which is v cute TBF:
Spotted in NY: Dr. Richard Burke and Monica Geller saying hi to one another. Shook. What will Chandler say? pic.twitter.com/k2XmnG3fn8

— Claudia Oshry (@girlwithnojob) December 19, 2018
The cadre of Friends fans who believe Monica should have chosen Richard over Chandler now feel vindicated. Meanwhile, Chris Noth is over here calling Sarah Jessica Parker 'kid' on Instagram:
*melts*
And now it's time for… #SponConCorner
Spon con = sponsored content. Who's flogging what, and why?
Priyanka Chopra and Nick Jonas' wedding, as gorgeous as it was, was filled to the BRIM with #spon. Deep breath: The whole bridal party was dressed by Ralph Lauren, the jewellery was from Chopard, their digital Vogue cover was shot in association with Google Pixel, his stag was sponsored by vodka and scooter companies, and her bridal shower (and engagement ring) was organised by Tiffany.
Now they have partnered with Amazon to big up their wedding registry service:
Like, get it if you can, we guess.
Have your say
More like this