Insta Creep: Scarlett Moffatt Said She 'Cried Her Eyes Out' After Appearing On Love Island Aftersun Last Night…
What all the celebs are up to on social, from A to Z listers.
In our gossip column, we indulge our nosiest desires and delve deep into what the celebs (and 'celebs') are doing on social media. Who's tweeting and deleting? Who's shady faving? Let's find out.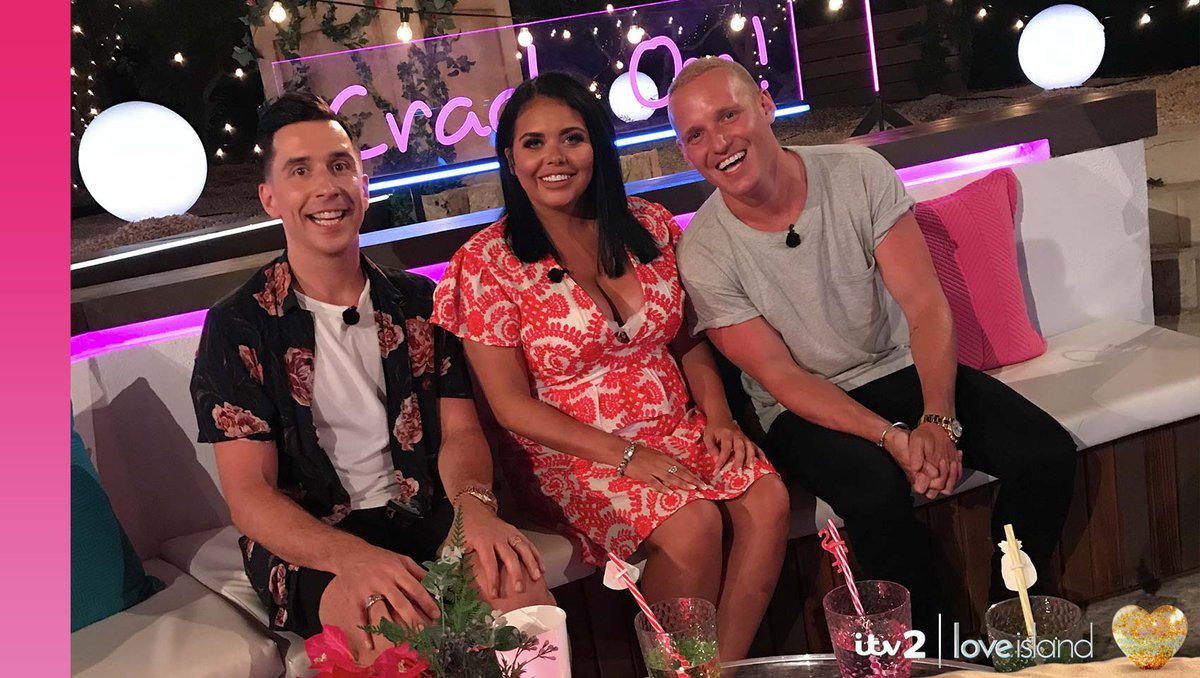 Scarlett Moffatt said she 'cried her eyes out' after getting mean comments for her appearance on Love Island Aftersun last night. 
Scarlett was on the panel for the penultimate show, looking radiant in a red dress – but people on Twitter were not kind to her, commenting on her weight and looks and being ticks as per.
The presenter admitted it was difficult to just let the comments go, and that she often felt terrible about herself after filming because of attacks like these:
I'm honestly ashamed of some people on here. Hard to pretend I'm ok and be a good role model to others about how it's ok to just you when the comments from grown adults on here have resulted in me crying my eyes out! I hope you're very proud of yourselves

— Scarlett Moffatt (@ScarlettMoffatt) July 29, 2018
No wonder the amount of people including myself with social anxiety is increasing. Feel like I can't even film tv shows without hating the way that I look after – from constantly being attacked because of my size and my appearance!

— Scarlett Moffatt (@ScarlettMoffatt) July 29, 2018
Feel like I need to speak out for others!! This is not fair this needs to stop!! Please to the people out there who aren't loving themselves right now please don't let other people stop you from doing what you love. Real beauty shines from within ❤️

— Scarlett Moffatt (@ScarlettMoffatt) July 29, 2018
I wanted and felt like I had to write that tweet to let you know at the end of the day I'm a 27 year old girl with feelings & a family who get upset also when they see vile comments about my appearance. Something needs to change with our society!!

— Scarlett Moffatt (@ScarlettMoffatt) July 29, 2018
Love Island narrator Iain Stirling and host Caroline Flack both lent their support, as well as ex-contestant Olivia Buckland, who said that she deals with the same thing daily.
Scarlett, you've already heard this from hundreds of people but we'll say it again: You're fab. You look fab, you're brilliant at your job, and you don't need to listen to any of them. Keep doing what you're doing.
Here is a fantastic video of Barack and Michelle Obama getting down at a Beyoncé and Jay Z concert. 
They've got their hands up in the air, they're rocking out, they're thoroughly enjoying themselves and they deserve it. Go on ye good things.
Andrew Brady is addressing yet more rumours about his breakup with Caroline Flack. At this stage it's kind of like his full time job?
This time, the Celebrity Big Brother contestant is denying that he cheated on Caroline, saying two ex-flames had sold 'embellished' stories to the press:
One ex-girlfriend and another girl have chosen to go to the press to divulge stories that were embellished. For the record I saw one for a few dates and one for a number of weeks. Lack of trust was a major factor in my decision to end these short relationships. Thankfully this has proved to be a good decision based on the fact that they both sold stories on me.
"[Caroline and I] were deeply in love, as proven by the level of commitment from the early stage of our relationship," he continued. "We mutually decided it was going to be very difficult to sustain a long term relationship, but it was more about our personalities than our actions."
He said he was 'naive' about  how much press attention their relationship would get, and that it ultimately played a role in its breakdown. You can read the full thing here, but prepare for your bullshit-o-meter to start pinging like mad.
And now it's time for… #WhatsChrissyUpTo?
Because she's always up to something.
this guy…this guy sucks. what is wrong with him? let your daughter be happy, please. this is embarrassing. pic.twitter.com/FADsBT5sfX

— christine teigen (@chrissyteigen) July 28, 2018
Chrissy is saying Meghan Markle's dad 'sucks', and she's dead right. If you weren't up to speed on the latest Markle drama, Thomas Markle is now saying that Meghan has 'cut him off' since getting married, and Prince Diana would have 'loathed' her and Harry for how they've treated him. Like, how dare he bring Diana's name into this. DRAG THEM, CHRISSY.
Have your say
More like this