Made In Chelsea's Oliver Proudlock Faces Backlash Over 'Ignorant' Instagram Caption
"I really let myself, and all of you down"
View this post on Instagram
Made In Chelsea star Oliver Proudlock has landed himself in hot water this week after he shared an innaproriate Instagram caption referring to the Holocaust.
Earlier this week Oliver shared a picture of his outfit on his Instagram story, captioning the snap: "Boy in tha stripe pyjamas", in reference to the early 2000s book and movie 'The Boy In The Striped Pyjamas', depecting the story of a young Jewish boy and the son of a commandant who strike up an unlikely, but tragic, friendship.
Seeing his post, many people took to Twitter to share their anger at Proud's 'tasteless' comments.
Jesus, Proudlock. pic.twitter.com/XdITI1eVPT

— Joshua Zitser (@mrjoshz) August 18, 2021
Tasteless and ignorance

— Patrick Fogarty (@Pcf4) August 18, 2021
Fucking hell.

— Anya Peach (@anya_peach) August 18, 2021
Since then, Oliver has released an apology, stating his post as 'ignorant' and assuring the public that he is 'mortified' by his actions.
"I have a massive apology to make regarding a caption in one of my stories yesterday. I have hurt a lot of people with my badly chosen words and I am so, so sorry. It was incredibly ignorant," he began.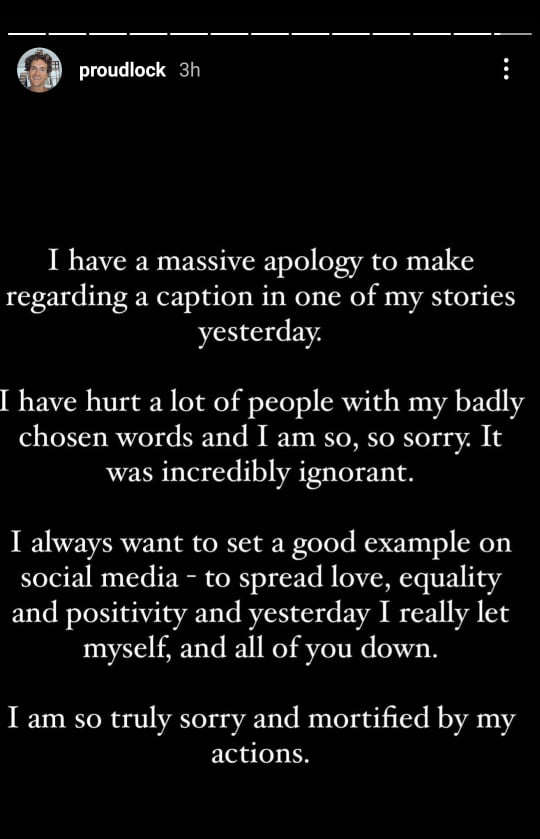 "I always want to set a good example on social media- to spread love, equality and positivity and yesterday I really let myself, and all of you down"
"I am so truly sorry and mortified by my actions"
Have your say
More like this