Netflix's New Thriller Dirty John Is The Ultimate Anti-Valentine's Day Viewing
Staying in tonight? Stick this on the telly.
NEW TELLY KLAXON!
Those of us who aren't getting wined and dined for Valentine's Day tonight will probably be looking for something good to get stuck into on TV, and Netflix have kindly provided with Dirty John.
The thriller has already been a huge hit in the US, premiering in November last year, and is finally available to stream over here.
What's it about?
The miniseries is based on the true story of John Meehan, a charismatic and handsome con man who charms his way into the life of businesswoman Debra Newell by posing as an anaesthetist on a dating site.
However, after Debra's family begins to suspect that John was not who he claims to be, the relationship spirals into abuse, psychological manipulation, and ultimately, violence.
Wait, isn't this based on a podcast?
Yes it is! The misdeeds of John Meehan were initially documented by journalist Christopher Goffard, who heard of him after learning that police were investigating a possible murder in Orange County, California. Goffard looked into it, and discovered a whole web of lies, abuse and deceit.
The Dirty John podcast was hugely popular on its release in 2017, and was downloaded over ten million times in six weeks.
Who's in it?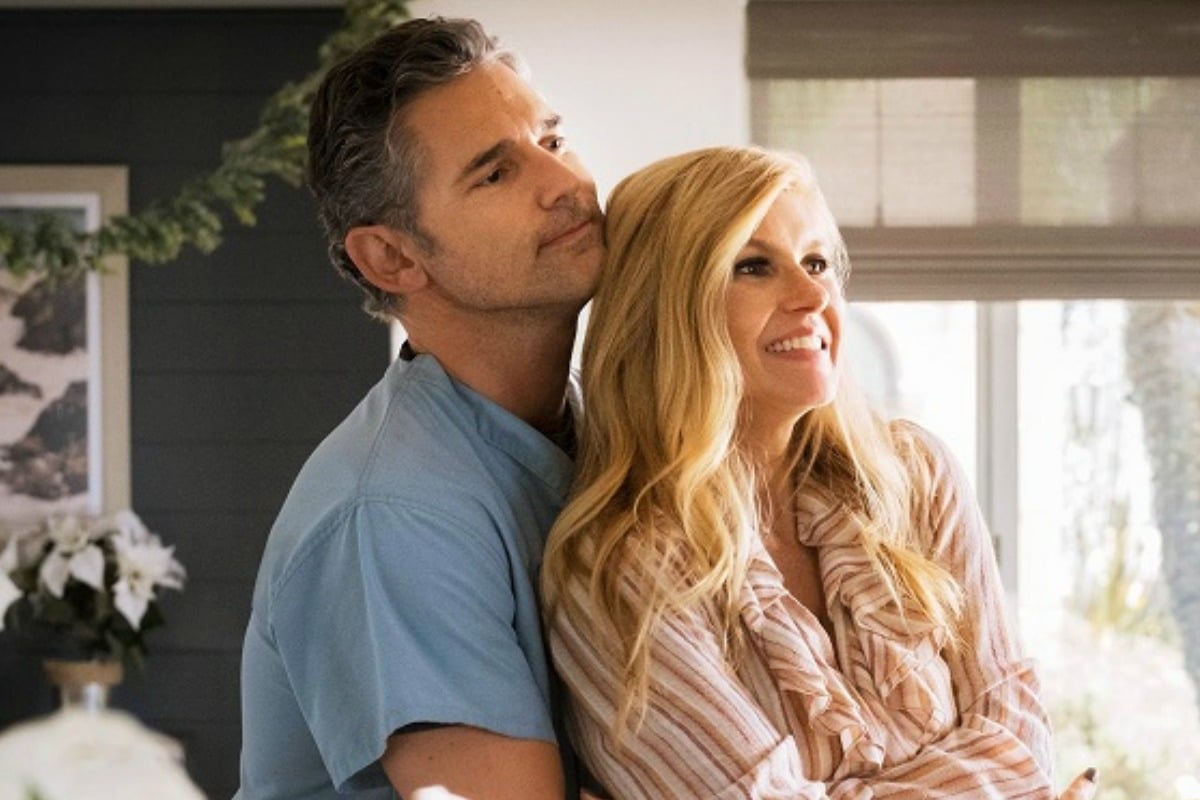 Eric Bana stars as the titular Dirty John, while Nashville and American Horror Story's Connie Britton plays Debra Newell (she earned a Golden Globe nomination this year for her performance).
Atonement's Juno Temple plays Debra's daughter Veronica, who was one of the first to spot the inconsistencies in John's story.
When's it out?
The series is available to stream from today on Netflix, and while it isn't your typical Valentine's Day viewing, we'll be watching.
Have your say
More like this