People Are Dying Over This Picture Of Mason Disick
"The day has come where you're taller than me now"
Eldest Kardashian grandchild, Mason Disick celebrated his 13th birthday this week and people can't believe how old he looks.
The Kardashian Klan was quick to share their well-wishes on social media for the special day. However, it was Kim's post that caught people's attention the most.
Sharing a picture of Mason and herself, she wrote:
"The day has come where you're taller than me now," she began.
"I just love who you are and I'm just so proud of you Mason. Welcome to your teenage years."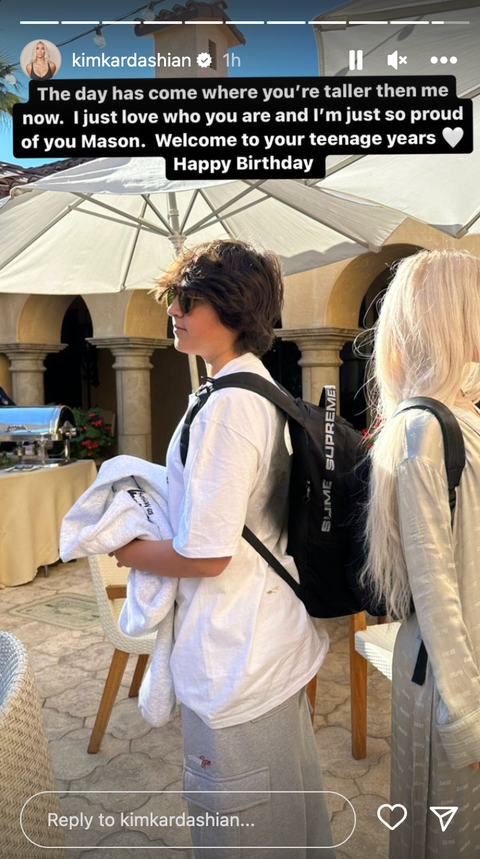 In the picture, Mason can be seen standing back to back, with Kim shorter than Mason.
Kourtney, Mason's mam, also shared a birthday post for him. Posting a throwback picture of Mason with his brother Reign, who shares the same birthday as him, she wrote:
"December 14th… one of the best days of my life, twice and forever. My birthday boys."
View this post on Instagram
Mason isn't reguarly seen on the families social media accounts, which Kourtney recently addressed on the Not Skinny Not Fat podcast.
"I see comments all the time that I'm never with my kids. And I just don't love to post my kids on social media. They don't love it, sometimes they do."
Have your say
More like this