Saved By The Bell Is Getting A TV Sequel Starring A Few Of The OG Cast Members
"How will that work?" we hear you cry. Let us explain.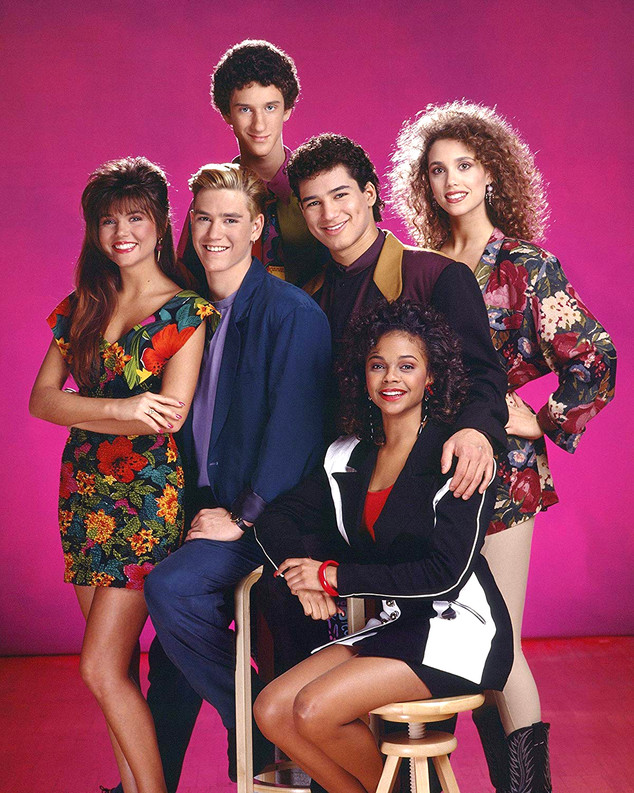 The latest nostalgic TV show getting a revival is… Saved By The Bell!
A sequel to the 90s series is coming as early as next year, and yep, a few of the OG cast are involved.
Mario Lopez and Elizabeth Berkley will once again play their beloved characters AC Slater and Jessie Spano, who are reportedly parents in the reboot.
Mark-Paul Gosselaar (AKA Zack Morris) is also in talks to appear, and the official description of the sequel reveals that Zack Morris is very much a part of the story.
The new show imagines a world in which Zack is now the governor of California – but not a great one, as he's in trouble for "closing too many low-income high schools".
To save his bacon, he proposes that the affected students be sent to the highest-performing schools in the area, one of which is… Bayside High! The new students give the privileged kids of Bayside "a much-needed and hilarious dose of reality", and lo, a sitcom is born.
Interestingly, the series will be penned by Tracey Wigfield, who wrote for 30 Rock and The Mindy Project.
It'll be going straight to a new streaming service launching next year from US network NBC, so we'll have to wait and see how to get a hold of it over here.
What do you think? Do we really need a Saved By The Bell sequel? We'll reserve judgement until we see an episode…
Have your say
More like this