Stephanie Pratt Says She Won't Be Bowing Down To Spencer On The New Series Of The Hills
"I'm not going to let him control me."
With filming for The Hills reboot well and truly underway, we caught up with Stephanie Pratt at Bellamianta's latest product launch in the Westbury on Wednesday night to get the latest goss on our fave reality show's comeback.
Heading back to LA on Tuesday to continue filming The Hills with her former co-stars (minus Lauren Conrad), Stephanie said she is sad to leave the UK, a place she has called home for the last five years, but excited to get back to her reality TV roots.
"I was having the worst week of anxiety up until yesterday. I was like 'oh my god, filming with these guys and my brother every day'. Then yesterday, when I got the schedule and they were asking what kind of things I want to do I got really excited, so now I'm like 'lets film every day!'"
Stephanie was known for the odd emotional breakdown on The Hills back when it aired in the early 2000's, but has promised that she "won't cry on screen" in the upcoming series.
"I'm not going to cry this series, I don't want to ruin my spray tan."
Speaking about things she'll do differently on The Hills this time around, Stephanie says she is adamant to not let her brother, Spencer Pratt, control her.
"I've gotten a lot more confidence after moving to London, because I didn't know anyone here. I've been so independent from being Spencer's little sister that when I go back this time, I'm not going to let him control me or tell me what to do, I'm really going to stand up to him.
My whole life it was always easier to just bow down [to Spencer], but now I'm planning on just being like 'no'."
Stephanie also starred on British reality show Made in Chelsea, where she briefly dated Spencer Matthews, who is now married to Vogue Williams. When asked if she and Spencer have any existing bad blood, she replied: "I don't remember any of my exes, is he still around?"
In response to being told Spencer is now a dad, Stephanie congratulated her ex.
"Woah, good for him!". Well that was nice.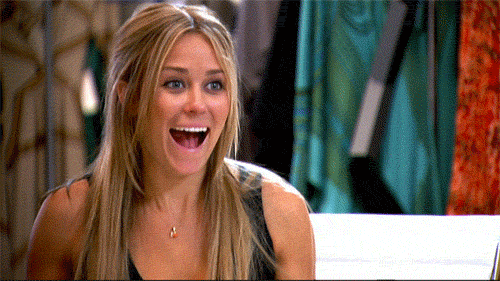 With Stephanie returning to the States to resume filming The Hills reboot, we can look forward to the OG reality stars returning to our screens very soon!
Have your say
More like this